Business Casual: Science Rules
I'm a big fan of science. And lately I've been paying close attention to the advice of some smart local scientists.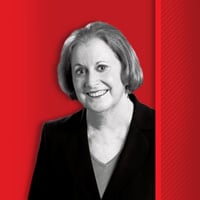 Despite the fact that my chemistry lab partner and I came perilously close to starting a fire in our high school classroom when one of our experiments didn't quite work, I am a fan of science – a huge fan, actually.
After all, it was a scientist, our chemistry teacher Mrs. Lyons, who kept our minor mishap from becoming a major disaster when she retrieved the burning rubber stopper that had popped out of the beaker we were heating, nudged it into the sink and extinguished the flame. We got a scowl, a muttered, "Oh, for gosh sakes, girls," and a good lesson in paying attention and listening, at which we had clearly failed.
To this day, I do pay careful attention and listen intently to good scientists – like those who are urging mask-wearing, social distancing, handwashing and plain old common sense in the midst of a still-thriving COVID-19 pandemic.
I've given up trying to understand why supposedly reasonable people take exception to good advice intended to protect their health and that of their families and communities. And especially why they try to frame that advice as restricting their rights. (To what? Death, illness and the pursuit of ventilators?)
There seems to be a pattern that has emerged: Smart people – scientists, for instance, who know what they are talking about because they have studied and researched their subjects – all tell us wearing masks is the best thing we can do to stay healthy. And not-so-smart people – say, those who consider their desire to go to a crowded bar to be more important than anyone's health – insist that the scientists are wrong. Not only that: They believe those smart people are determined to trample their rights to free speech and assembly.
Isn't there a time-honored explanation that points out that freedom of speech does not include yelling "Fire!" in a crowded theater unless there actually is a fire? And aren't assemblies subject to regulation in the interest of the public good?
I had the chance to listen to two top-flight scientists during a recent Emory briefing: Dr. Jonathan Lewin, president, CEO and board chair of Emory Healthcare, and Dr. Carlos del Rio, an infectious disease expert who is chair of the Department of Global Health at Emory's Rollins School of Public Health and executive associate dean for Emory School of Medicine at the Grady Healthcare system. Between them, they have stacks of degrees and tons of professional accolades.
They had sobering statistics about the COVID crisis – growing numbers of individuals infected, of hospitalizations; Georgia's numbers are rising steadily and likely to go up even more. The United States, in one six-day period this summer, jumped from 9 million cases to 10 million. With only 4% to 5% percent of the world's population, our country has more than 25% of the world's reported cases.
Georgia did indeed see a flattening of the COVID curve in the spring, but numbers began to sharply rise in July.
Yet the doctors also offered hope. And despite – or perhaps because of – their accumulated wisdom, they chose to keep their message simple and direct. There are ways to slow down the infection rate – pretty easy ways. Dr. Lewin calls them the Three W's: Watch your distancing; wear facemasks or face coverings; wash your hands.
"If I care, I wear a mask," Dr. del Rio says. He recalls that during the early days of the pandemic it was not uncommon to see people lining up outside hospitals to cheer on and thank healthcare professionals. "You can thank me by wearing a mask," he says.
And Dr. Lewin: "Saving lives is not a partisan matter. My mask protects you; your mask protects me. Our masks together protect our economic recovery."
The two scientists tied the public health recovery to the economic recovery, citing a Goldman Sachs study that found that the benefits of widespread mask-wearing could prevent a 5% decline in the nation's GDP.
They were guardedly optimistic: "Science is going to get us out of this," Dr. del Rio says. "But we need society to help."
Listening to the two, I felt confident that we can actually defeat this modern-day plague that has sickened or killed so many and changed our lives in ways we couldn't imagine even six months ago.
But the folks I will be looking to for help and guidance as we work our way through the crisis will be the ones wearing white lab coats, not the ones on bar stools.