Auburn embraces agribusiness future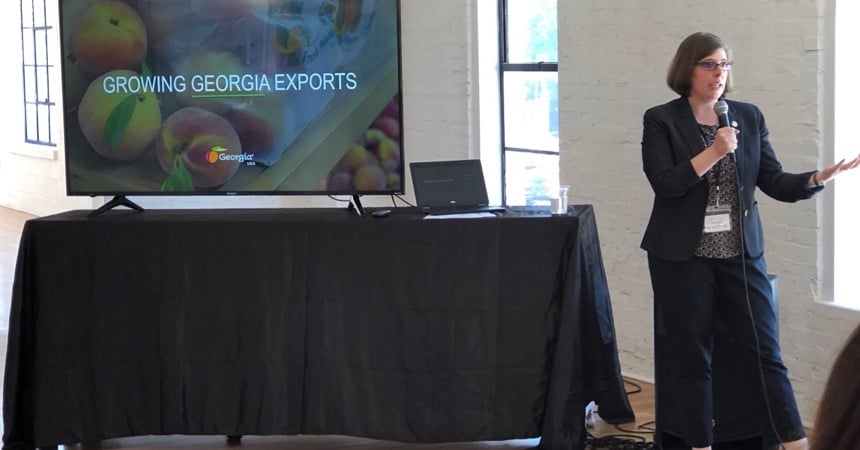 The City of Auburn, west of Athens, recently hosted its first NextGen Ag conference, bringing together agribusinesses and nonprofits to learn from each other about resources, economic considerations and innovative ways to strengthen agriculture in the region. Roundtable discussions on a range of topics such as ag technology implementation were complemented by informative presentations.
Among the event's speakers were Roger Tutterow, economics professor and director of Kennesaw State University's Econometric Center; Terrance Rudolph, state conservationist for the U.S. Department of Agriculture (USDA) and the Natural Resources Conservation Service (NRCS) of Georgia; and Mary Waters, deputy commissioner for international trade at the Georgia Department of Economic Development (GDEcD).
Along with the city, its Downtown Development Authority and the USDA/NRCS, conference sponsors included the Athens Land Trust, the Georgia Agribusiness Council and Greenhouse Accelerator, a supporter of green technology startups.
The nearly 60 participants at the event, held at Auburn's historic Perry-Rainey Center, left with new contacts and a variety of new ideas to explore.
"The NextGen Ag tech conference brought together innovation, entrepreneurship, excitement and resources for the agricultural community," said Auburn Mayor Linda Blechinger. "There was excitement in the room and the roundtable discussions were a huge success. The question asked of me most frequently was, 'will we do this again next year?' My response? Yes, we will!"
Photo of GDEcD's Mary Waters speaking about global trade opportunities for agribusinesses provided by Mary Ann DeMuth.
Do you follow us? Find us on Linkedin, Facebook, Twitter and Instagram.