Growing urban farms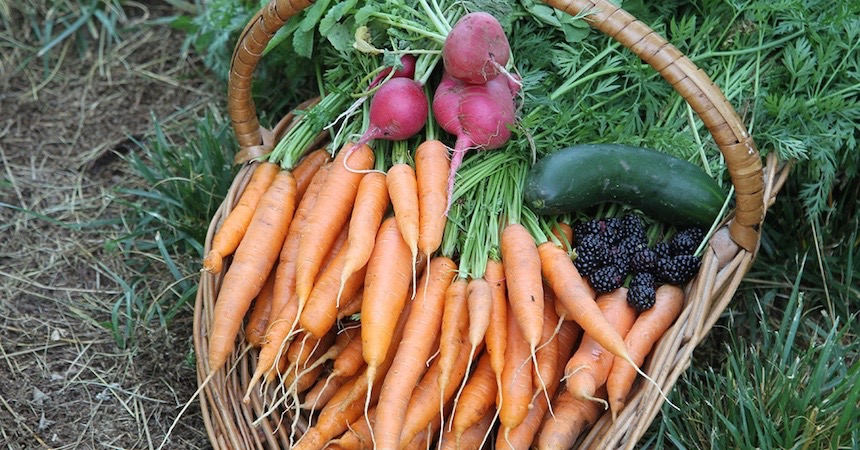 Folks who live in cities are increasingly embracing urban farming as a way to have access to fresh produce and nature near their residences or workplaces. Community gardens have become popular along with the agrihood concept, where communities integrate agriculture into their neighborhoods to increase healthy food production and recreation.
At Atlanta's Powers Ferry Business Park, Natural Born Tillers, a company specializing in sustainable agriculture, and real estate services firm EpiCity have collaborated to establish edible landscaping in a business setting. Raised beds contain organically grown carrots, radishes, peppers and tomatoes. Blueberries, blackberries figs, lavender, Asian persimmons, pineapple guava and a Nanking Cherry tree are also integrated into the landscaping around the office park. Visitors and tenants can help with planting and picking. Or they can just enjoy being among the fruits, vegetables and herbs as they disengage from work and the city's hustle and bustle.
Natural Born Tillers is expanding this model and working with larger companies like Delta Air Lines to incorporate gardens and edible landscaping on corporate campuses.
In Columbus, the urban farming idea inspired one local entrepreneur to turn a dilapidated Midtown property into a farm-to-table conduit for nearby restaurants. Learn more about the evolution of Bromatoes Urban Farm in "Urban Pioneer," in this month's issue.
Photo provided by EpiCity.
Do you follow us? Find us on Linkedin, Facebook, Twitter and Instagram.