Trendsetters: Bromatoes Urban Farm
Bromatoes Urban Farm in Columbus grows micro-greens, tomatoes and more for local restaurants.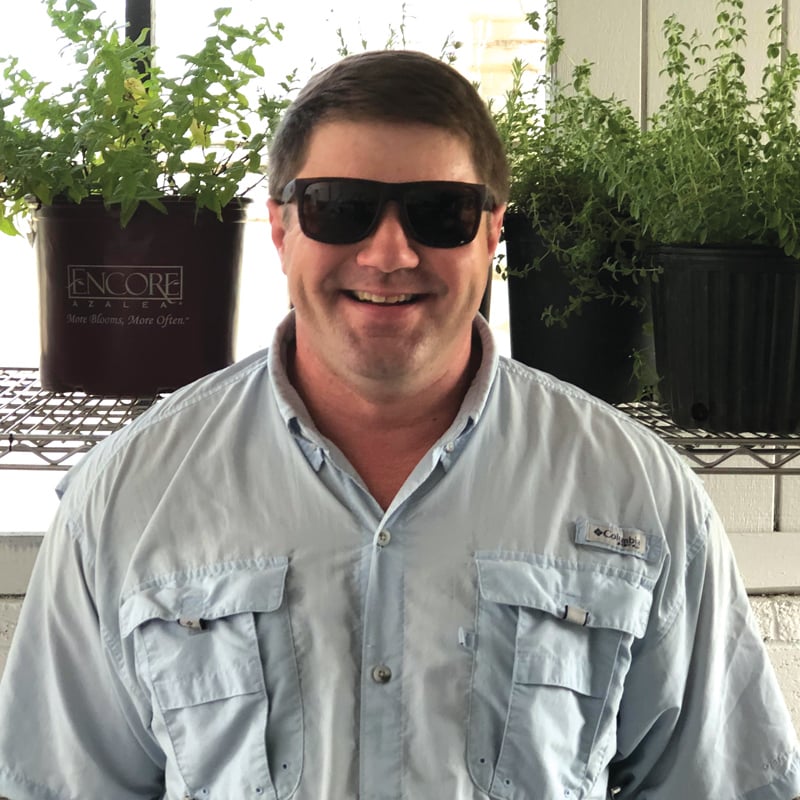 For Columbus native Crawford Land, the path to becoming an urban farmer hasn't been straight. He worked in restaurants, owned a landscaping company and became a licensed insurance agent. However, the constant in his life has been his green thumb and the joy he's found in gardening.
Last August, he chose to follow his heart – and the potential for good money – by creating a small wholesale urban farm about a mile from Columbus' thriving Uptown restaurant scene.
Bromatoes Urban Farm is located in the city's Midtown neighborhood. Land purchased a somewhat dilapidated 6,000-square-foot building with the idea of using it as his insurance office and band practice space.
However, the greenhouse remaining from the building's early days as a wholesale florist made him think about growing produce to sell to restaurants. After some research into microgreens – tiny seedlings from vegetables like wheatgrass, arugula and kale – he realized he could capitalize on the fact that they're currently a hot trend in the food world because of their high nutrient concentration. (They're often added to salads or juiced for smoothies.)
"Microgreens are quick turn [crops] from start to finish," he says, "and the margin is awesome."
Land spent the better part of the past year rehabbing the Bromatoes building, cleaning up the mess from previous tenants and years of neglect and figuring out what to grow.
Along with microgreens, he began growing heirloom tomatoes hydroponically, in water instead of soil. "We have very good water around here," he says.
The first crop of 350 plants yielded a "great harvest" and helped earn him local restaurant customers and some income. He's added zucchini, red peppers and wall beans under grow lights inside the building and in the greenhouse. He's now working on clearing and cultivating the yard for additional growing space.
With a loan facilitated by the River Valley Regional Commission (RVRC), Land has big plans for expanding the business. He believes he can increase weekly deliveries to customers from the current four or five restaurants to as many as 35 in the coming year, in Columbus and throughout the Southeast.
"It's all about keeping it local in terms of service and delivery," he says. "We'll give them what they want, how they want it, and it's all local and fresh."
But, Bromatoes' biggest contribution may be to its neighborhood, where Land grew up. Since he launched the business, local volunteers regularly arrive to help him, mostly with cleanup. MidTown Inc., a nonprofit that advocates for neighborhood revitalization, has been solidly behind the venture, recognizing that in addition to being an innovative idea, Bromatoes might be the spark that helps ignite the district's revitalization.
"Everyone here loves what I'm doing, and I have a lot of people behind me," Land says. "Right now it's a lot of work and it can be overwhelming. But nothing comes easy that's good." – Mary Ann DeMuth