Ups, Downs and In-betweens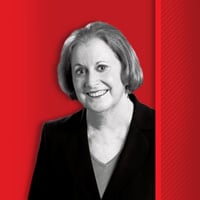 Another New GBI Leader: Chris Hosey, a 35-year veteran of the Georgia Bureau of Investigation and most recently its assistant director, is the new director, appointed by Gov. Brian Kemp. He began his new job on Aug. 1. Hosey's predecessor, Mike Register, left his position to return to a former job as Cobb County's public safety director, after serving less than a year at the GBI.
In a press release, Kemp said, "He brings a wealth of experience and institutional knowledge and skill to the role."
More Agency Head Appointments: Kemp appointed Richard "Rick" Dunn, former head of the state's Department of Natural Resources (DNR) Environmental Protection Division, as the new director of the Office of Planning and Budget. In a press release, Kemp called him "an accomplished public servant who has made state government more efficient and more responsive to the needs of those we're honored to serve."
David Dove, Kemp's executive counsel, was chosen by the DNR Board and approved by Kemp to serve as interim director of the division, while continuing his work as executive counsel. Walter Rabon was selected by the DNR Board and approved by the governor to serve as interim commissioner of the DNR Board; he will continue in his current role as deputy commissioner.
Russel Carlson is the new commissioner of the Department of Community Health, where he previously was chief health policy officer. He was also the highest-ranking civilian in the Georgia Department of Defense when he served as deputy adjutant general.
Party-Switching: State Representative Mesha Mainor, elected as a Democrat in 2020 to represent Atlanta's Westside District 56, is now officially a Republican. Her switch gives her new party a 102-78 majority in the House.
Mainor had taken some heat from Democrats for breaking with them on votes for private school vouchers and disciplining prosecutors. In a tweet, she said her decision to leave the party wasn't a political decision (her district is heavily Democratic) but a moral one: "I will never apologize for being a Black woman with a mind of my own."
Campaign Funds for Childcare: The state Ethics Commission has OK'd the use of campaign funds for childcare and elder care by elected officials and candidates for office. Previously, officeholders and candidates were not allowed to use campaign donations for such care, as it was considered personal use. The change is widely viewed as a boon for young mothers and fathers interested in elective office.
Two legislators, State Reps. Stacey Evans (D-Atlanta) and Beth Camp (R-Concord) asked the commission to consider the change.
In Memoriam: Christine King Farris, a longtime Spelman College professor and civil rights activist, died this summer at age 95. She was the sister of the late Dr. Martin Luther King, Jr. She lay in state at both the Capitol Rotunda and Ebenezer Baptist Church, where both Dr. King and his father, the late Martin Luther King, Sr. served as pastors.
Back to the Capitol: Former State Rep. Terry England, who served in the House from 2005 until 2023 when he retired from elective office, is the new chief of staff for House Speaker Jon Burns. He replaces Spiro Amburn. England, a Republican who represented Barrow County, was House Appropriations Committee chair for many years and most recently worked as a lobbyist with former Gov. Nathan Deal's firm, Deal, Riley Associates.
In Memoriam: Bill Shipp, a venerated political journalist, died this summer at 89. He was a political columnist for The Atlanta Constitution, a pioneer in online journalism and a long-time columnist for Georgia Trend, which also inducted him into the magazine's Most Influential Georgians Hall of Fame.
Former Georgia Gov. Roy Barnes, quoted in an Atlanta Journal-Constitution story, said, "I can tell you that before there was such a thing as Google, Bill Shipp was the Google of Georgia politics and its institutions. He knew everything about everybody."
As a student journalist at the University of Georgia's The Red & Black in the early 1950s, Shipp advocated for integration, urging the university's law school to admit Horace Ward, a Black applicant, who was ultimately denied admission but enrolled elsewhere. When the university imposed an oversight committee with the power to censor articles, Shipp resigned from the paper.
Shipp's 80th birthday celebration was attended by four former Georgia governors: Barnes, Joe Frank Harris, the late Carl Sanders and the late Zell Miller and the aforementioned Ward, who broke another barrier as the first Black federal judge in Georgia.