Political Notes: Ups, Downs and In-between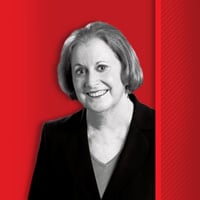 New Budget Surprises: The $32.4 billion state budget for the 2024 fiscal year, signed by Gov. Brian Kemp, "invests in public safety, education, healthcare, workforce development and much more," according to a press release from his office.
But the budget he signed also puts on hold some $200 million in spending that the governor directed various agencies to ignore, covering about 130 line items. Allocations to be disregarded, according to the Atlanta Journal Constitution, include $2.6 million for retiree raises, $6.3 million for free school lunches, $6 million for school custodians' bonuses, $4 million for increases for psychiatric hospital workers and $1 million for agricultural positions aimed at helping peach, blueberry and citrus workers. Among these cuts are many projects dear to local legislators' hearts.
In his remarks at the budget bill signing, held at the site of the Hyundai Metaplant in Bryan County, Kemp noted the budget benefits to "our workforce pipeline, from the classroom to the boardroom." He pointed out that the budget fully funds schools "and provides $26.9 million to increase the number of counselors who help our students overcome personal challenges and support their success."
The 2024 fiscal year begins July 1 and runs through June 30, 2024.
Going Up: The Georgia Public Service Commission agreed to a Georgia Power rate increase that will cover more than $2 billion in higher fuel costs, caused in part by inflation, for which the utility underbudgeted. This comes less than six months after another rate increase was approved.
The newly authorized increase is likely to add some $16 per month to customers' power bills, according to the Southern Alliance for Clean Energy, which opposed the measure.
Tuitions Holding Steady: The state Board of Regents has voted to keep undergraduate and graduate tuitions where they are for the coming academic year at 25 of 26 of the schools in the University System of Georgia (USG). Only Macon-based Middle Georgia State University will see an increase of $19 per hour for in-state undergraduates and $66 per hour for out-of-state students, effective in the fall of this year.
In a news release, the USG notes this is the sixth time in eight years that the regents have approved keeping tuition flat in all but one school.
"We have been a good deal for Georgia," USG Chancellor Sonny Perdue said. "We remain a good deal. Still, our institutions face strong financial challenges. We are reaching a tipping point at which we need to mitigate inflationary pressures to maintain the quality of education."
Full Federal Reserve Term: Economist and Georgia native Lisa D. Cook, appointed by President Joe Biden, was sworn in to a full 14-year term on the Federal Reserve Board. She is the first Black woman to serve on the board, having been confirmed last year to fill an unexpired term set to end Jan. 31, 2024, and now to serve a full term of her own.
Licensing Reform in the Works: Secretary of State Brad Raffensperger has created the GA WORKS Licensing Commission, charged with evaluating the Professional Licensing Board's future ability to meet the demands of the state's growing workforce "with specific attention to the regulatory burdens that impact the agency's ability to get Georgians to work quickly and efficiently," according to a press release.
Members will include Raffensperger and Interim Director of the Professional Licensing Division Gabriel Sterling as well as members of the General Assembly, licensed professionals and chambers of commerce members.
Raffensperger said the commission is focused on improving the process for the Georgia worker: "Our mission is to make it easier to get your license, get to work and not get bogged down in red tape."
Permanent DJJ Commissioner: Shawanda Reynolds-Cobb, interim commissioner of the Georgia Department of Juvenile Justice (DJJ) since 2022, has been named by Gov. Kemp as that agency's permanent head. She has also served as assistant commissioner and chief of staff.
"I have the utmost confidence she will build on the work of the past few months in the days ahead to ensure DJJ helps youth involved in the justice process grow into productive citizens," Kemp said.
In Memoriam
Chatham County Commissioner Larry "Gator" Rivers died in April. He had a long career as player and coach with the Harlem Globetrotters before returning home to Georgia. In his youth, Rivers helped integrate Georgia high school basketball as a member of Savannah's all-Black Beach High School 1967 championship team, which won the first integrated Georgia High School Association basketball tournament in the top classification. He was elected to the Chatham commission in 2020, as a Republican.
Also in April, longtime Roswell Mayor W.L. "Pug" Mabry died at age 95. He served as the city's leader from 1966 until 1997.