Political Notes: Ups, Downs and In-betweens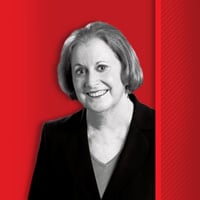 Dems Choose Chicago: In a blow to Atlanta's civic pride, the Democratic National Committee has chosen to convene in Chicago for its August 2024 national convention, despite a concerted effort on the part of local and state Democratic leaders. They hoped Atlanta's place in Civil Rights history, coupled with Georgia's role in electing President Joe Biden and the fact that both U.S. Senators, Jon Ossoff and Raphael Warnock, are Democrats, would secure the convention. But in the end, Chicago's position as a union stronghold and epicenter of the so-called "blue wall" in the upper Midwest won the day. And apparently it didn't hurt that Illinois Gov. J.B. Pritzker, both a Democrat and a billionaire, pledged to help with the estimated $80 million needed to put on the convention.
Academic Freedom: The Board of Regents of the University System of Georgia has approved a statement of principles affirming and protecting academic freedom and freedom of expression of students, faculty and staff at the state's 26 public colleges and universities.
In a press release, USG Chancellor Sonny Perdue said, "Higher education is a place wher
e people – young people particularly – come to realize that not everybody brings their same life perspective. We want people to feel free to be expressive with their First Amendment rights on our campuses without being shouted down or called out as a matter of mutual respect and civil discourse."
The principles approved include an affirmation of the Statement of Principles on Academic Freedom from the American Association of University Professors, which states that teachers are entitled to full freedom in research and publication; to freedom in the classroom in discussing their subjects; and to freedom from institutional censorship or discipline.
Also included are principles affirming the value of diversity of intellectual thought and expression and the value of faculty and their right to be unburdened by ideological tests, affirmations and oaths.
Mental Health Parity Officer: Simone Edmonson, an experienced insurance industry professional, is Georgia's first mental health parity officer, a position created by the landmark mental health legislation passed by the Georgia General Assembly in 2022. She works out of the Office of Insurance and Safety Commissioner John King.
Her duties include implementing provisions of the mental health act and making certain that insurers cover treatment for mental health as well as physical health.
"Parity requires our insurance to provide coverage for mental health and substance use disorders, and we want to make sure that our Georgians get that treatment and that it's fair," Edmonson said.
Howard Appointment for Abrams: Former Democratic gubernatorial candidate and one-time Georgia House Minority Leader Stacey Abrams will join Howard University in Washington, D.C. in September as the inaugural Ronald W. Walters Chair for Race and Black Politics. She will lead research on political issues that affect Black Americans.
Her role as the first African American woman to be a major party nominee for governor in the U.S gave her a national profile. She lost elections in 2018 and 2020 to Gov. Brian Kemp.
In a press release, Abrams said, "We are at an inflection point for American and international democracy, and I look forward to engaging Howard University's extraordinary students in a conversation about where they can influence, shape and direct the critical public policy decisions we face."
Wellstar-Augusta Deal: Augusta University, home to the Medical College of Georgia, the state's only public medical school, will cede management and funding of its financially ailing Augusta University Health System to the Marietta-based Wellstar Health System, under an agreement approved by the Board of Regents.
The deal was complicated by reaction to Wellstar's recent closing of two Atlanta-area hospitals that served low-income patients and by legislative infighting over a hospital deregulation measure that did not pass and $66 million in budget cuts to higher education funding that did pass.
Both Gov. Brian Kemp and USG Chancellor Sonny Perdue are strong supporters of the Wellstar-Augusta agreement.
In Memoriam
Carolyn Long Banks, a long-time civil rights activist and the first Black woman to serve on the Atlanta City Council, died in April following a lengthy illness. She was 82.
Banks was one of the founders, in 1960, of the Atlanta Student Movement, which helped organize peaceful demonstrations urging an end to legalized segregation in public facilities. She served on the city council from 1980 until 1997. She was appointed by President Jimmy Carter to the Commission on Women and was president of the National League of Cities.
In a statement, the Atlanta City Council called Banks a true trailblazer who "leaves behind a lasting legacy as a unifying voice and a mentor to many."