From the Publisher: Georgia Music on My Mind
Georgia's music scene, already robust, is poised to grow wildly and legislative action could increase its success while enriching state coffers.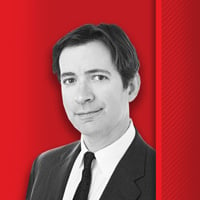 Georgia has such a rich musical heritage – from Johnny Mercer to CeeLo Green, there is no denying the wellspring of talent that has originated here or its societal influence. Consider titans like Otis Redding, James Brown and Ray Charles, whose music also served to advance civil rights by breaking down barriers as it crossed over to White audiences.
Should we include Georgians who were born here but were mostly active elsewhere like Little Richard, Millie Jackson and Hamilton Bohannon, or icons who weren't born here but spent significant parts of their lives here like Chuck Leavell and Curtis Mayfield? Don't forget superstars who have woven their Georgia histories into their music like R.E.M., OutKast and even Alan Jackson, or those who remain active in the community like Killer Mike, Ludacris, Lil Jon and Jermaine Dupri.
Let's not forget Blake Ryan, Future, Deerhunter, Swamp Dogg, Olivia Tremor Control, Catpower and Kishi Bashi. I could go on and on. Georgians even have a musical quality to our voice, which is occasionally taken for insincerity or condescension but, no, it's just the way we talk.
Georgia's music scene, already robust, is poised to grow wildly and legislative action could increase its success while enriching state coffers. Our burgeoning film industry has racked up billions for the state since incentives were put into place nearly a decade ago. With that model in mind, members of the Georgia General Assembly in 2022 proposed the Georgia Music and Theatre Jobs Recovery Act, which would have doubled tax credits for music or theatrical performances while lowering the threshold for qualification from $500,000 to $100,000.
Also, the threshold for music used for a movie, TV or interactive media would have been lowered from $250,000 to $50,000 while the threshold for other recorded music performances would have been halved to $50,000. Royalties would have counted as taxable income. Foreign and domestic corporations would have been taxed for income tied to the sale, use or lease of any state-certified production claiming the tax credit. Nonresidents would have been taxed for future residual payments from state-certified work performed in Georgia. The bill didn't pass but hopes remain for similar legislation offering music-related tax incentives.
Georgia's music community has long hungered for tax incentive parity with the film industry and such changes, building on music industry incentives introduced in 2017, would help move the state in the right direction. Keep in mind Georgia's film tax credit, which costs more than $1 billion a year, brought in a healthy ROI of $4.4 billion spent in 2022, and that number has continued to climb as more and more productions choose to site in Georgia.
Georgia's music industry also brings billions into the state, with reports ranging from $1.5 billion from Atlanta alone to $5 billion and 70,000 jobs statewide, according to Georgia Music Partners. The Georgia House created the Joint Georgia Music Heritage Study Committee last year which recommended the creation of a more competitive tax incentive, the creation of a Georgia Music Office within the Office of the Governor and grant opportunities for local musicians and industry professionals.
The study involved meetings with professionals from music hubs Macon, Athens and Atlanta, and also recommended the designation of music industry production and development jobs as high-demand careers, as well as allowing out-of-state productions to invest in Georgia-based talent and businesses.
Unlike actors in the film industry, musicians have been pummeled by streaming and digital services that pay pennies on the dollar. Don't let the extraordinary success of Taylor Swift fool you – it's become exponentially harder for a musician to make a living since the sale of physical merchandise like CDs and vinyl records was decimated by digital streaming.
Back when I was a musician in the '90s it wasn't unusual for a guy like Athens' Jeff Mangum, weary of touring, to hole up and create a Brian Wilson-like universe in a home studio without having to perform gigs most of the year, like the Beatles. Now performing is one of the only means of support, apart from licensing, for most musicians. The consolidation of media companies and the vanishing of independent labels has caused stagnation and homogenization across much of the music world.
But we have these pioneers to inspire us, including the Georgia musicians I've mentioned, which is why the industry will always be vibrant, attracting risk takers and passionate professionals.