Georgia Trend Daily – May 2, 2023
May 2, 2023 Capitol Beat News
Dave Williams reports that Georgia Power is making significant progress with the second of two additional nuclear reactors being built at Plant Vogtle even as the first of the new reactors prepares to go into commercial operation. The Atlanta-based utility announced Monday the completion of hot functional testing for Unit 4 at the plant south of Augusta.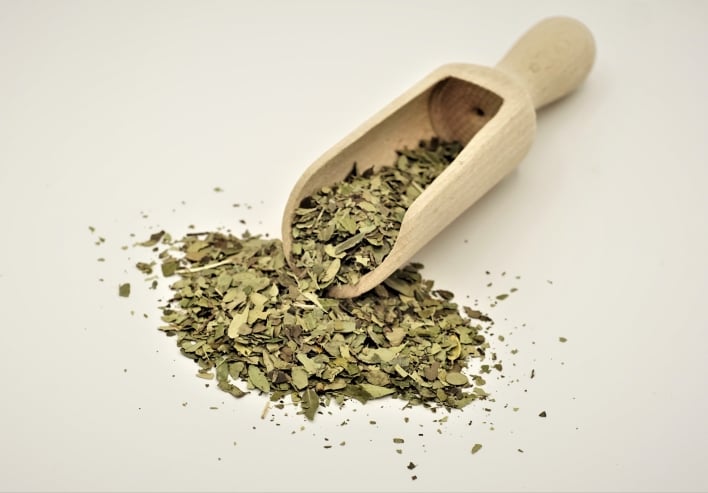 May 2, 2023 Georgia Trend – Exclusive!
Sucheta Rawal reports, while hiking on Ossabaw Island, a naturalist introduced Lou Thomann to yaupon holly, a tree native to the Southeastern United States. He learned that yaupon is the only indigenous source of caffeine in North America.

May 2, 2023 Atlanta Journal-Constitution
Michael E. Kanell reports that the metro Atlanta rise in the proportion of new homes sold compared to total home sales isn't because of a boom in new development — on the contrary, the region still isn't building enough houses to satisfy demand — but is instead the result of a slowdown in sales for a housing market that's yet to find a post-pandemic equilibrium.


May 2, 2023 Georgia.org
Staff reports that the Georgia Department of Economic Development (GDEcD) today announced its five 2023 Small Business ROCK STARS as part of the state's celebration of Georgia Small Business Week 2023, recognized May 1-6. A small businessman himself, Governor Brian P. Kemp issued a proclamation highlighting the importance of small businesses in the state.

May 2, 2023 The Brunswick News
Gordon Jackson reports that the first Delta CJR-900 landed Monday morning, marking the beginning of a new era at the Brunswick Golden Isles Airport. The new jets are larger than the ones Delta had been providing for flights to Atlanta. First-class seating from the Golden Isles was provided for the first time.

May 2, 2023 GPB
Orlando Montoya reports that Atlanta's Hartsfield-Jackson International Airport is trying to lure back international flights. That's because while domestic travel largely has recovered from pandemic lows, international flights at Hartsfield-Jackson are still down 11% from 2019 numbers, according to industry analytics firm Cirium.

May 2, 2023 Georgia Recorder
Stanley Dunlap reports that Georgia Power executives predict the nation's first nuclear plant expansion in over 30 years is just several weeks away from Plant Vogtle's reactor generating electricity that will meet its customer's energy demands for decades to come. Georgia Power and its parent Southern Co. are celebrating the imminent completion of the first of two nuclear units that is scheduled to be up and running by June as the utility company reduces its reliance on fossil fuels in favor of cleaner forms of energy.

May 2, 2023 Macon Telegraph
Mehta reports, under pressure from the federal government, Georgia is rewriting a rule governing industrial air pollution limits to end a loophole that currently exposes communities near coal plants and other facilities to harmful pollutants. Federal rules strictly govern the amount of dangerous pollutants coal-fired power plants and other industrial facilities can emit into the air — but an exception to these emissions limits has long been carved out for periods when an industrial boiler is starting up, shutting down, or malfunctioning.

May 2, 2023 Albany Herald
Georgia City Solutions, the Georgia Municipal Association's nonprofit, will hold its inaugural Community Impact Awards event at the Porsche Experience Center in Atlanta on May 18. The event will showcase the impactful and innovative work GCS is doing to help Georgia cities thrive and provide all residents with opportunities to reach their full potential.

May 2, 2023 Augusta Chronicle
Abraham Kenmore reports that a bill allowing military surviving spouses to keep their benefits after remarrying might have failed in last year's major military authorization bill, but Sens. Raphael Warnock, DGA, and Jerry Moran, R-KS, have introduced it now as a standalone bill. The "Love Lives On Act" was introduced this week and would allow the spouses of service members who have died to continue receiving survivor benefits after remarrying.

May 2, 2023 Rome News-Tribune
Diane Wagner reports that U.S. Rep. Marjorie Taylor Greene reported $966,133 in her campaign chest as of the latest, April quarterly, filing with the Federal Elections Commission. The Rome Republican is the only declared 2024 candidate so far for Northwest Georgia's 14th Congressional District seat.

May 2, 2023 WSB-Radio
Bryan Mims reports that Atlanta City Council has passed a resolution urging all state police to begin wearing body cameras. This comes after a protester was shot and killed by a Georgia trooper at the site of the proposed public safety training center in January.

May 2, 2023 Atlanta Journal-Constitution
Greg Bluestein reports that with President Joe Biden's reelection bid underway and GOP candidates already crisscrossing Georgia, the 2024 campaign for the White House is gearing up. What's still unclear is how early Georgia will hold its presidential primary.