Political Notes: Ups, Downs, and In-betweens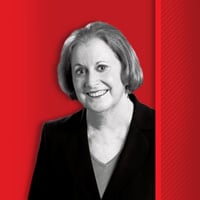 Tax Rebates Coming: HB 162, signed into law by Gov. Brian Kemp well before the end of the legislative session, will bring tax refunds for Georgians who filed returns for the 2021 and 2022 tax years. A press release from the governor's office noted this is the second such refund in as many years, made possible by a budget surplus.
Single filers and married people who file separately could receive a maximum refund of $250, while head of household filers could receive up to $375 and married couples who file jointly could receive up to $500. The refunds will not count as taxable income.
The state Department of Revenue expects to issue most of the refunds by July 1.
Property Tax Break: The midyear budget passed by the General Assembly and signed by Gov. Kemp includes some $950 million in property tax cuts as a one-time exemption for homeowners. The state Department of Revenue says property owners will receive an $18,000 reduction on the assessed value of their property.
GRACE Commission Appointments: An announcement from First Lady Marty Kemp named four new members of the Georgians for Refuge, Action, Compassion and Education Commission, which was created to combat human trafficking in the state. She co-chairs the commission.
The four Gov. Kemp appointed are Lt. Gov. Burt Jones, Georgia Bureau of Investigation Director Mike Register, Department of Corrections Commissioner Tyrone Oliver and Department of Juvenile Justice Interim Commissioner Shawanda Reynolds-Cobb.
State of the Judiciary: Georgia Chief Justice Michael Boggs, in his first State of the Judiciary address to a joint session of the General Assembly, spoke of a serious backlog of cases in the judicial system.
"Courts at every level in Georgia are emerging from the fog of uncertainty created by the COVID-19 pandemic only to be confronted with new challenges presented by crushing caseloads," he said. The backlog affects criminal and civil proceedings.
As an example, Fulton County has more than 4,000 indicted felony cases pending and almost 14,000 unindicted felony cases.
The overall situation would likely have been worse had it not been for some $110 million in federal relief funds directed to the court system by the governor and General Assembly, he noted.
Boggs said rural areas of the state are especially hard hit by workforce shortages throughout the judicial system. Some 67 of Georgia's 159 counties have 10 or fewer practicing attorneys, and seven have none at all.
He referenced the high number of jail admissions involving people with mental illness that affects the system statewide, and he lauded the governor and lawmakers for establishing the Behavioral Health Reform and Innovation Commission to address the need for improved mental health resources.
Bottoms Departing White House: Former Atlanta Mayor Keisha Lance Bottoms announced she is leaving her post with the Biden Administration, where she served as director of the White House Office of Public Engagement. She has said she took the job as a short-term assignment but was asked to stay longer.
Hill Sentencing: Former Clayton County Sheriff Victor Hill was sentenced to 18 months in prison by U.S. District Court Judge Eleanor Ross, following his conviction for violating the civil rights of individuals incarcerated in the county jail. He must also serve six years of probation after his release and will not be permitted to participate in any paid law enforcement activities, and he will have to complete 100 hours of community service. The prosecution had originally asked for 46 months of jail time.
Federal authorities indicted Hill on charges stemming from instances of strapping inmates into restraint chairs as punishment; the law permits such restraint only if the individuals are likely to cause harm to themselves or others.
In Memoriam: First-term State Rep. Tish Naghise (D-Fayetteville) died in March at an Atlanta hospital. She had worked in the political campaigns of former President Barack Obama and Sen. Jon Ossoff. She was 59.