Political Notes: Ups, Downs and In-betweens
Bipartisan initiatives, regent reappointments, new General Assembly Members, and more.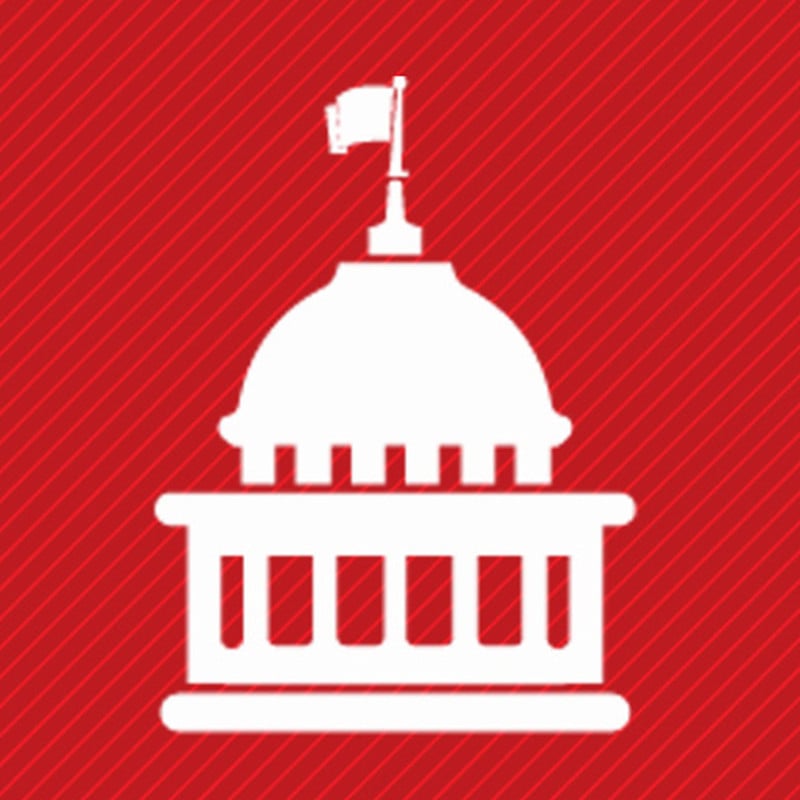 Regents' Reappointments: Erin Hames and James M. Hull have been reappointed by Gov. Brian Kemp to the University System of Georgia Board of Regents. Both are members at large; their new terms will run through Jan. 1, 2030. Hames, headmaster of Heritage Preparatory School in Atlanta, serves as the board's vice-chair. She previously held senior-level positions in the administrations of former Gov. Nathan Deal and former Gov. Sonny Perdue, who is now chancellor of the University System. Hull, from Augusta, is founder and managing partner of Hull Property Group. He endowed the Hull Scholars Program at Augusta University, Paine College and Vanderbilt University. He served on the board of the Georgia Research Alliance.
---
New General Assembly Members: North Georgia banker Johnny Chastain, Blue Ridge, won a runoff election for the District 7 state House seat formerly held by the late Speaker David Ralston, who died in November. The district includes Fannin and Gilmer counties and portions of Dawson. Chastain ran against Sheree Ralston, widow of the late speaker, who is executive director of the Fannin County Development Authority. She had the backing of Gov. Kemp and led five candidates in the special election, but in the runoff, Chastain got 52.8% of the votes cast.
In the House District 172 special election, Republican Charles H. Cannon ran unopposed. His district includes Colquitt County and portions of Cook and Thomas.
In the Senate District 11 special election, Republican Stan Watson, Moultrie, defeated Democrat Mary Weaver-Anderson and Libertarian John Monds, both from Cairo. The South Georgia district includes Brooks, Colquitt, Cook, Decatur, Grady, Seminole and Thomas counties. The seat was formerly held by Republican Dean Burke, who resigned to become chief medical officer of the Georgia Department of Community Health.
---
Shafer Stepping Down: Former state Sen. David Shafer will not try for a third term as head of the state Republican Party. His tenure has been controversial, notably for losses in the 2020 elections that cost his party control of the U.S. Senate and saw the state go for President Joe Biden rather than former President Donald Trump.
Shafer has endorsed former state Sen. Josh McKoon, Columbus, who championed a so-called religious liberty bill during his time in office. Ninth District GOP Chair Rebecca Yardley is also running for the state party chair position.
---
Bipartisan Foster Care Inquiry: Georgia's Democratic U.S. Sen. Jon Ossoff, chair of the Senate's Human Rights Subcommittee has launched an inquiry into assertions that Georgia's foster care system is failing to keep children safe. He is joined by Tennessee's Republican Sen. Marsha Blackburn, the ranking member of the subcommittee.
The senators sent a letter to Georgia's U.S. Sen. Jon Ossoff Commissioner of the Department of Human Services Candice Broce following a report from the Georgia Office of the Child Advocate and subsequent Atlanta Journal-Constitution coverage. The report outlined systemic breakdowns and inadequate response by the human services agency in child abuse cases.
The senators' letter, which says there are some 11,000 children in Georgia foster care, requested responses to series of questions and asked for copies of several documents. In a statement, the Georgia DHS said it "looks forward to sharing our efforts to protect Georgia's children."
---
Constituent Services Program: Lt. Gov. Burt Jones has established a Statewide Field Representative Constituent Program that will place three representatives throughout the state "to ensure that Georgians around the state have access to our office, resources and staff," according to a press release.
T.J. Hudson will oversee the program and serve as representative in the central area of the state, from Morgan to Echols counties. Luke Hetland will be the North Georgia field director, and Ben Garcia will be the West Georgia director. Each will have weekly mobile office hours throughout their regions and respond to constituent requests, the release says.
---
Bipartisan Concern: Both Republicans and Democrats in the General Assembly are interested in details of a post-election European study committee trip taken by lame-duck Republicans, former Lt. Gov. Geoff Duncan, who did not run for reelection, and former Senate President ProTem Butch Miller, who lost a primary bid to become lieutenant governor. Their Republican successors, Lt. Gov. Jones and Senate President Pro Tem John Kennedy, called for investigations, following an AJC story, into the use of state funds to pay for a 14-member delegation to visit England and Germany.