Georgia Trend Daily – March 21, 2023
March 21, 2023 Augusta Chronicle
Marisa Mecke reports that Georgia Power this week announced that Plant Vogtle Unit 4 has started hot functional testing, its next step toward reaching fuel loading. This testing is conducted to confirm the reactor is ready for fuel loading, a Georgia Power news release noted.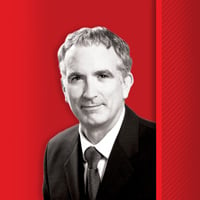 March 21, 2023 Georgia Trend – Exclusive!
Jeffrey Humphreys writes, in 2023, Warner Robins' economy should outperform both the state and the nation, adding jobs despite the recession. My forecast reflects the presence of the Robins Air Base, recent economic development success, solid population growth, a good match of the area's workforce's skills with local employers' needs, low business and living costs and a relatively affordable/undervalued housing market.

March 21, 2023 Atlanta Journal-Constitution
Kelly Yamanouchi reports that Atlanta-based Delta Air Lines plans this year to operate its largest trans-Atlantic flight schedule on record, with expectations for a strong rebound three years after the COVID-19 pandemic first decimated international travel. "We're seeing very strong consumer demand" for international travel, Amy Martin, Delta vice president of network planning, said in an interview.

March 21, 2023 State Affairs
Tammy Joyner reports that Tyler Harper makes no apologies for vigorously preserving and guarding Georgia's farmland. "Agriculture at the end of the day is national security," Georgia's newest agriculture commissioner told State Affairs. "We've got to ensure that we're protecting our food supply and providing the food, the fiber, the shelter for ourselves right here at home."

March 21, 2023 11 Alive
Tresia Bowles reports that Clayton County is set to receive millions of dollars in upgrades to address ongoing flooding issues. Sen. Jon Ossoff visited Riverdale Monday morning and met with residents who have watched flood waters damage and destroy roads, yards, and even homes.

March 21, 2023 Rome News-Tribune
Blake Silvers reports, if a new bill is passed this legislative session, one Gordon County municipality may soon lose its status as a town. Legislation was introduced into the Georgia General Assembly this week with the intent of stripping Ranger of its municipal status after repeatedly not providing basic services for citizens, according to one local lawmaker.

March 21, 2023 Marietta Daily Journal
Jake Busch reports, the day before residents head to the polls to decide on the new mayor and council for the city of Mableton, state Rep. Terry Cummings, D-Mableton, said efforts to de-annex parts of the city would not take place under the Gold Dome this year. A push by some of the city's residents to de-annex parts of Mableton with the help of their state representatives failed Monday, after a key deadline to submit local legislation came and went.

March 21, 2023 Fresh Take Georgia
Caleb Groves reports that after surging in popularity during the COVID-19 pandemic, illegal street racing persists in metro Atlanta, fueled, in part, by social media. The Georgia General Assembly is pushing for a new bipartisan bill to stop it. It is one of the dozens of bills supporters are hoping will pass in the legislature's closing days.

March 21, 2023 GPB
Sofi Gratas reports that Democratic lawmakers in the Georgia House held an informal hearing last week on how to manage the end of a temporary federal policy that kept more than 2 million people in Georgia on Medicaid since the start of the pandemic. Starting April 1, over 20% of people who are currently on Medicaid in Georgia are expected to lose coverage, even if temporarily.

March 21, 2023 GlobalAtlanta.com
Sophia Qureshi reports that a bill that restricts certain immigrants from countries the U.S. considers "foreign adversaries" from buying either agricultural land or land near a military installation in Georgia passed the state Senate last week, and is now under consideration by the House. A similar bill, HB 452, died in the House last week, and immigrant advocates are hopeful that the Senate bill will do the same before the legislative session ends March 29.

March 21, 2023 Georgia Recorder
Ross Williams reports that a bill to expand Georgia's school voucher program moved forward in a House subcommittee Monday with a boost from powerful Republicans. It is expected to get a full committee hearing Tuesday ahead of a potential House vote.

March 21, 2023 Capitol Beat News
Dave Williams reports that a Georgia Senate committee further scaled back legislation Monday that would raise the weight limit on trucks plying state and local highways. The Senate Transportation Committee voted 7-4 in favor of a compromise version of House Bill 189 to let certain commercial trucks exceed the current legal weight limit of 80,000 pounds by 10%, for a total of 88,000 pounds, on roads other than interstate highways, which are subject to federal restrictions.

March 21, 2023 Atlanta Journal-Constitution
Mark Niesse reports, it's the time of the year when Georgia lawmakers cut and paste language from bills that previously failed into legislation that has survived, a practice that avoids public scrutiny, vetting and transparency in the rush to make laws before midnight on the final day of a session. Even legislators often don't see the changes coming on their own bills.