Economy: Warner Robins' Advantages
Warner Robins is well positioned to ride out a recession with an economy that will outperform Georgia and the nation.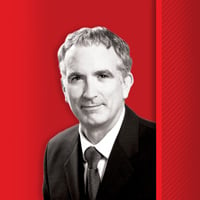 In 2023, Warner Robins' economy should outperform both the state and the nation, adding jobs despite the recession. My forecast reflects the presence of the Robins Air Base, recent economic development success, solid population growth, a good match of the area's workforce's skills with local employers' needs, low business and living costs and a relatively affordable/undervalued housing market. In addition, Warner Robins' interstate highway and rail links to Atlanta, Tampa and the Port of Savannah are excellent.
By a wide margin, the Robins Air Force Base is the city's largest employer, accounting for about 24,500 military and civilian jobs. The air base awarded $933 million in contracts in fiscal year 2021 to Georgia firms, with over $200 million in Houston County. It's poised to benefit from the new Advanced Battle Management System (ABMS), which uses satellite and space-based technologies to coordinate the use of military assets. This and other new missions will boost the area's high-tech employment, which bodes well for growth and will improve the skill level of the area's workforce.
Recent project announcements will help offset recessionary forces in Warner Robins. For example, Jack Link's, the No. 1 meat-snack brand in the U.S., will bring 800 jobs to a new manufacturing facility in Perry that is expected to be operational in late 2023. Jack Link's will be the area's sixth-largest employer.
In 2021, Pete's, a California-based greenhouse grower, announced it will build its first indoor farming facility at Robins International Industrial Park in Peach County. In the same year, Interfor announced an expansion of its sawmill operations in Perry.
Just as the economy began to recover from the pandemic recession, Frito-Lay announced a $200 million expansion in Houston County that would create 120 additional jobs. Frito-Lay's expansion includes strategic space for future manufacturing lines and a warehouse building that will provide capacity for future growth. At present, Frito-Lay employs over 1,500 workers and is likely to expand further.
In mid-2022, Gov. Brian Kemp announced that a 1,100-acre economic development site would be developed by the State of Georgia and the Development Authority of Peach County. The Middle Georgia Megasite is located adjacent to GA Highway 96, with good access to Interstate 75. Norfolk Southern provides excellent rail service to the site. The megasite will make Warner Robins an even more attractive location for manufacturing facilities.
Compared to the state and the nation, Warner Robins' economy is more dependent on government, manufacturing and leisure and hospitality. Within manufacturing, Warner Robins is more focused on the production of nondurable goods than either the state or the nation. That focus should work to Warner Robins' advantage in 2023 because sales of nondurable goods are less cyclical than sales of durable goods.
Warner Robins' hospitality industry is aided by its location along I-75 and the Museum of Aviation, Massee Lane Gardens and other attractions that bring visitors to the metro area. The hospitality industry was hit hard by the pandemic and initially was very slow to recover but accelerated in 2021-22. I expect modest growth for the area's hospitality industry in 2023.
Compared to the nation, Warner Robins' economy is more dependent on domestic markets and not as dependent on export markets, which helped during the pandemic and should continue to do so in 2023. Exports account for only 1.2% of the area's GDP.
Housing-related jobs account for 7.7% of total employment in the metro area compared to 10.1% of all U.S. jobs, making the area less vulnerable than most to the housing downturn.
As of the second quarter of 2021, Warner Robins' home prices were 36% above their pre-Great Recession peak. Home prices were up 21% on a year-over-year basis. Despite recent appreciation, the metro area's single-family homes are probably under- rather than over-valued and are not very vulnerable to correction.
Demographics are very favorable. Warner Robins' population skews younger than the nation's population, with above-average proportions of Gen Z, Millennials and Gen X and lower-than-average proportions of Baby Boomers and Silent/Greatest generations.
Taking into consideration all of these variables, Warner Robins is well positioned to ride out a recession with an economy that will outperform Georgia and the nation.