Georgia Trend Daily – March 20, 2023
March 20, 2023 The Center Square
T.A. DeFeo reports that Georgia reported its February net tax collections surpassed $2.1 billion, an increase of 8.7%, or $169.3 million, compared to last February. The state reported more than $1.9 billion in net tax collections a year ago.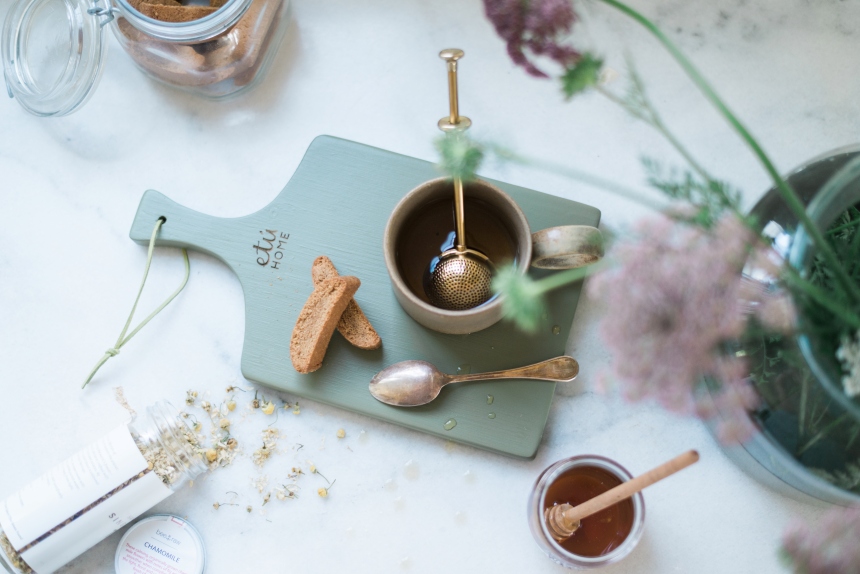 March 20, 2023 Georgia Trend – Exclusive!
Sucheta Rawal reports, if you have traveled to Europe, you may have been inspired by beautiful dinners set on large rustic dinner tables with unique pottery and dishes. Even if it's a humble meal, the scene may appear like a magical work of art. If you want to attempt to recreate that same magical ambiance in your own homes, it's not as hard as you might think!

March 20, 2023 Atlanta Journal-Constitution
Zachary Hansen reports that more than 100 Atlanta entrepreneurs have received grants from the city to help their businesses recover from the effects of the COVID-19 pandemic. The Mayor's Office of Film and Entertainment and Invest Atlanta announced Friday a joint program to provide $725,000 in grants to support creative industries.

March 20, 2023 GPB
Benjamin Payne reports, the piercing sound of bagpipes, marching bands, police sirens and raucous crowds reverberated through downtown Savannah on Friday morning, as thousands of Georgians and tourists alike turned out for the city's raucous St. Patrick's Day parade, one of the busiest in the country.

March 20, 2023 Savannah Morning News
Marisa Mecke reports that scientists are usually not squeamish by practice, but Jenna Jambeck has a special appreciation for garbage. Jambeck is a Ph.D. environmental engineer at the University of Georgia researching where plastic pollution comes from and how it ends up in the world's oceans to tackle the pollution crisis.

March 20, 2023 Atlanta Business Chronicle
Zach Armstrong reports, in 2022, Georgia companies raised about half of what they did the previous year, which was a record level for funding. Investors have switched a focus on growth for profitability. That shift in market dynamics has led to a series of layoffs from tech companies across the nation so they could cut costs.

March 20, 2023 Rough Draft Atlanta
Bob Pepalis reports, the Signature Bank of Georgia's founder and CEO is spreading the word that the Sandy Springs-based bank is not affiliated with the similar-named New York financial institution recently closed by regulators. Signature Bank of Georgia is not involved in cryptocurrency or venture capital, which CEO Charlie Brown said were two issues that brought down one of the banks that made national news.

March 20, 2023 Macon Telegraph
Madden reports, the International Cherry Blossom Festival is back for 2023 as it celebrates its 41st year of the "Pinkest Party on Earth." Festival-goers and people near and far can now see the trees bloom in real-time with the festival's new "Bloomcam," located on the website.

March 20, 2023 Georgia Recorder
Aaleah McConnell reports, in the last decade, Georgia's population has grown more diverse, especially as the state welcomes an increasing number of immigrants and refugees. As a result, much of the work taking place at the Capitol is beginning to reflect the state's changing demographics – and accents.

March 20, 2023 GlobalAtlanta.com
Trevor Williams reports that Georgia Tech's football team will return to Ireland for next year's football opener in a contest that Atlanta boosters will likely once again use to showcase the city to Irish investors. An Atlanta delegation took advantage of the public-relations boost, with local companies from Sweetwater Brewing to Equifax using the game as an occasion to raise their profiles in the Irish market.

March 20, 2023 Capitol Beat News
Rebecca Grapevine reports, with less than two weeks remaining in this year's General Assembly session, Lt. Gov. Burt Jones has morphed from a lighting-rod political figure to a de facto life coach for anxious lawmakers. "Everything's gonna be alright" is the advice Republican Jones is handing out as the legislative session hits the final stretch.

March 20, 2023 Atlanta Journal-Constitution
Jeremy Redmon reports that Atlanta-area police are remaining alert following Donald Trump's calls for supporters to protest ahead of what he says is his imminent arrest in a New York grand jury investigation. State officials aren't disclosing specific plans, but a spokesman for the Georgia State Patrol said: "We are monitoring all intelligence and will work cooperatively and appropriately with local and other state law enforcement agencies."