Georgia Trend Daily – March 16, 2023
March 16, 2023 Capitol Beat News
Rebecca Grapevine reports that the Georgia House of Representatives unanimously approved legislation this week to require the state to assess whether educational requirements for many state jobs are necessary. The "Reducing Barriers to State Employment" bill also requires the Georgia Department of Administrative Services (DOAS) to "insofar as practicable" reduce the number of jobs for which a four-year college degree is necessary.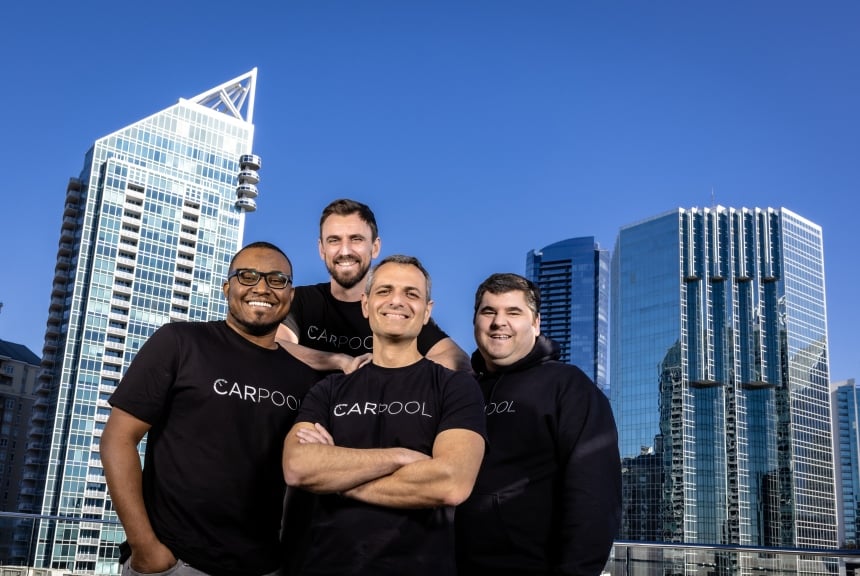 March 16, 2023 Georgia Trend – Exclusive!
Kenna Simmons reports that starting your own business is never easy. But it might be a little easier in Georgia than almost anywhere else in the U.S. Job search website Lensa recently ranked Georgia the No. 2 best state in which to launch a startup, based on criteria like the number of new entrepreneurs, corporate tax rate and venture capital. Texas was No. 1, while California was No. 3.

March 16, 2023 Atlanta Journal-Constitution
Zachary Hansen reports that two prominent downtown Atlanta organizations are exploring ways to reuse the city's aging office buildings, many of which are becoming outdated in a post-pandemic economy. Downtown civic organization Central Atlanta Progress (CAP) and the Atlanta Downtown Improvement District (ADID) issued a request for proposals last week seeking a consultant for guidance on how to convert old office towers into housing.

March 16, 2023 Macon Telegraph
Mona Moore reports, if you're planning to start a small business in Georgia, the odds of getting the venture funded are in your favor. According to findings from Forbes Advisor, Georgia has the highest average SBA7(a) loan amounts in the country.

March 16, 2023 GlobalAtlanta.com
Trevor Williams reports that when Atlanta comes up as a destination for ministerial visits, Irish government officials must be jostling for a spot at the front of the line. The city hosted an unprecedented three government ministers — cabinet-level officials — from Ireland last year alone, and before that, the Irish Chamber of Atlanta's St. Patrick's Day breakfasts have attracted two sitting prime ministers and one minister of sport and tourism who would go on to become today's leader: Prime Minister Leo Varadkar.

March 16, 2023 GPB
Staff reports that U.S. Sen. Jon Ossoff visited Ochlocknee, Ga., in Thomas County to discuss his aims for growing the state's citrus sector. In anticipation of the 2023 U.S. Farm Bill reauthorization, Ossoff met with farmers to ask how he could help.

March 16, 2023 Fresh Take Georgia
Madgie Robinson reports that Temima and Jack Genauer asked their dad if they could run a lemonade stand over the summer, Rami Genauer said sure, but only if they operated it like a real business. Temima, 12, and Jack, 9, conducted market research, created the perfect lemonade mix, gathered focus groups to taste their product, advertised their venture and came up with the brand name "Lemonade in the Shade."

March 16, 2023 Savannah Morning News
Abraham Kenmore reports that a bipartisan state Senate Resolution this week was introduced calling on the Public Service Commission to mitigate costs overruns for ratepayers from the Plant Vogtle expansion. The resolution has not yet been put up for a vote, but it is sponsored by 23 senators, half the members of the chamber.

March 16, 2023 WABE
Emily Jones reports that a bill to ban mining near the Okefenokee National Wildlife Refuge is still stalled in a state house committee after receiving a long-awaited hearing Tuesday. The bill was prompted by a proposal by Twin Pines Minerals to mine for titanium and other minerals near the refuge.

March 16, 2023 Augusta Chronicle
Miguel Legoas reports that Augustans are one step closer to getting a chance to change their city charter. On Tuesday, the Georgia House approved state Senate Bill 231, which would allow the city to offer a special referendum where voters would determine whether or not the mayor should get a vote equal to Augusta's Commissioners and not just a tie-breaker vote.

March 16, 2023 Capitol Beat News
Dave Williams reports that the state House of Representatives gave final passage Wednesday to legislation aimed at preventing the financial exploitation of Georgia seniors. The bill, which the Georgia Senate passed last month, authorizes financial advisors to delay transactions involving their elderly or disabled clients if they suspect fraud.

March 16, 2023 Atlanta Journal-Constitution
Patricia Murphy, Greg Bluestein and Tia Mitchell report that the AJC's dynamic duo of Tamar Hallerman and Bill Rankin broke loads of news with their bombshell interviews with five more special grand jurors investigating whether then-President Donald Trump and his allies broke Georgia laws when they meddled with the 2020 election results. One of the most significant developments was the revelation for the first time that jurors heard a recording of Trump calling House Speaker David Ralston to urge him to back a special legislative session to overturn his defeat.