The Georgia File: Compensating the Innocent
To have years or decades of freedom and joy stolen from an innocent person presents an irreparable harm.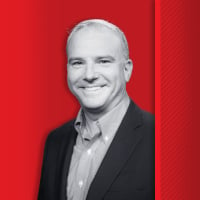 Last year, Gov. Brian Kemp signed into law legislation that paid Dennis Perry $1.23 million. But don't envy Perry. No one would trade places with him.
Perry served 20 years in a Georgia prison for a double murder he didn't commit. Nor was he an accomplice. Nor was he in the wrong place at the wrong time. At the time of the murder, he was in Metro Atlanta, at least five hours away from the crime scene in Camden County, which borders Florida.
No physical evidence tied Perry to the crime. In fact, hair found on the glasses left behind by the murderer didn't belong to Perry.
The prosecution based its case on alleged statements from Perry during unrecorded conversations with investigators and on testimony of Perry's ex-girlfriend's mom. An "incentivized witness" – meaning money was given – she testified that Perry had confessed the murder to her. The jury never heard about the $12,000 paid to this woman.
The compensation doesn't come close to repaying what was taken from Perry. He lost two decades of precious life, of family time, of career development. There were no days at the beach, no fireworks on July 4, no Friday night football, no laughs with friends over a good meal, no quality time with parents and grandparents in their final years. Locked up with violent offenders, prisoners live in terror and endure traumatizing experiences.
Perry has survived it all with a stiff upper lip. He lives quietly with his wife Brenda. They are willing to tell his story to bring awareness to the issue, but they haven't sought attention or sympathy.
But his story demands notice and exemplifies the need for a change in state law. Georgia is one of only 12 states that don't have a uniform system for dealing with people proved innocent of crimes for which they were convicted and served time.
Perry's compensation came through Georgia's current arcane method. The exonerated must find a Georgia legislator to sponsor a bill that provides a payout. It must go through the committee process in both the House and Senate, pass both bodies and then get enacted by the governor. This process leaves a lot to luck. For Perry, the process worked, thanks to a handful of diligent legislators committed to his cause. But in many other cases, it leads to uneven, unfair results. Predictably, the requests of many worthy exonerees fall through the cracks – very few will ever get the media exposure that Perry's case received.
Longtime inmates aren't likely to have a strong network of connections to legislators or a deep knowledge of the legislative process. They depend on the charity of law firms willing to work pro bono in the cause of justice. Heavyweight Atlanta law firm King & Spalding – working with the Georgia Innocence Project – represented Perry, an effort that rightly adds to its sterling reputation. Our commitment to equal justice under the law compels us to find a better way.
In the same session where Perry's personal compensation bill passed, the House approved a bill that would have created a reliable process to provide for the exonerated. And let's note here, we're not talking about inmates who were wrongfully convicted because of some technicality – people who perhaps are guilty of the charge. This process is for those proven innocent, and only them.
The legislation would create a board of criminal justice system experts to review each case and determine if compensation is merited. Those deemed innocent would receive $70,000 for each year served, plus $25,000 for each year on death row, sex offender registry or probation. This will relieve legislators of a complex, time-consuming task in favor of a much more efficient and sensible process. This dollar figure would bring us in line with other Southeast states; Alabama, Florida, Mississippi and North Carolina allow for an average of $68,000 per year served, according to the Georgia Innocence Project. The bill is being discussed again this year. No one seriously envies how Dennis Perry got his million-dollar payout.
We're only given one life. To have years or decades of freedom and joy stolen from an innocent person presents an irreparable harm. Establishing a way to help them get back on their feet isn't enough but it's the least we can do. And we should.