Political Notes: Ups, Downs and In-betweens
New transportation leader, new University System of Georgia presidents, Georgians honored by President Joe Biden and more.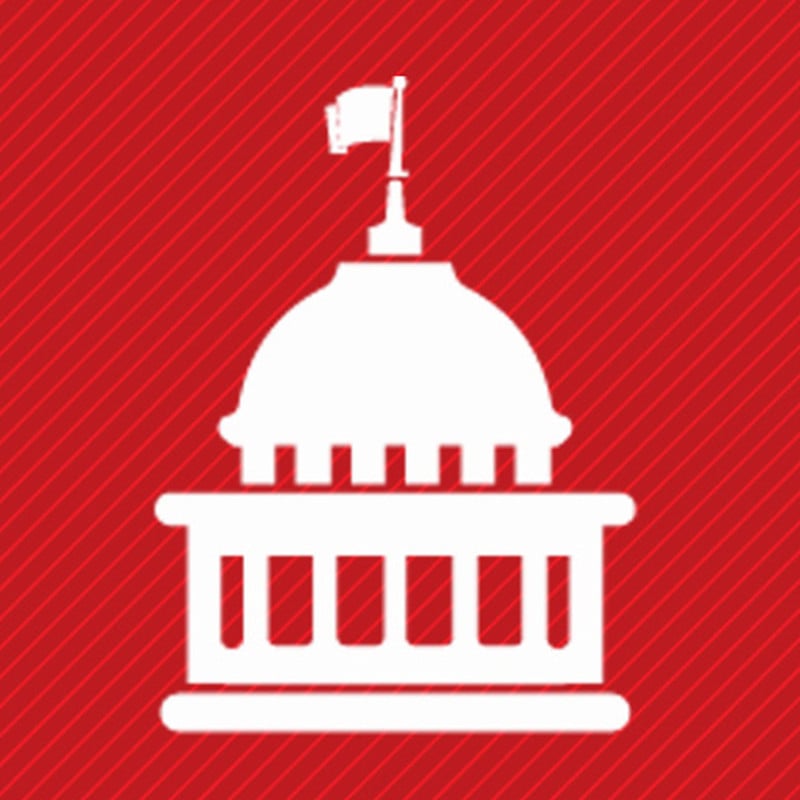 Key Session Dates: Crossover Day for the 2023 General Assembly is Monday, March 6, the last day legislation can be passed out of its originating chamber. The session will adjourn on Wednesday, March 29 – Sine Die.
Legislators adopted a complete 40-day calendar on the first day of the 2023 session. State Rep. Mary Margaret Oliver (D-Decatur), in a note to constituents, said the early calendar adoption was the first in her political career.
"This early cooperation on the calendar, along with non-contested elections in both the House and the Senate for all leadership positions, stand in strong contest to the chaos of the federal Congress and the 15 ballots that were required to elect [U.S. House of Representatives] Speaker Kevin McCarthy," she said, noting that Republican Jon Burns was elected by acclamation to replace the late Speaker David Ralston.
---
More Leadership Changes: Gov. Brian Kemp named former state Sen. Dean Burke, a physician with a specialty in obstetrics and gynecology, as chief medical officer at the Georgia Department of Community Health. Burke served as chief medical officer at Memorial Hospital and Manor in Bainbridge and, in the Senate, as chair of the Community Health Subcommittee, responsible for more than 14% of the state budget.
Former Georgia Department of Corrections Commissioner Timothy Ward has joined the Board of Pardons and Paroles, replacing Brian Owens, who retired. Tyrone Oliver, formerly Department of Juvenile Justice commissioner, succeeded Ward at the corrections department.
Former DJJ Assistant Commissioner and Chief of Staff Shawanda Reynolds- Cobb is interim commissioner at the DJJ.
---
Another Term: Georgia Fifth District's U.S. Rep. Nikema Williams (D-Atlanta) has been re-elected head of the Democratic Party of Georgia. She is in her second Congressional term, serving the district long represented by the late civil rights icon John Lewis.
---
Georgians Honored: President Joe Biden honored three Georgians with a Presidential Citizens Medal in a ceremony at the White House, praising their efforts to protect American democracy. The medal is the nation's second-highest civilian award. Nine other individuals were also honored.
Capitol Police Officer Caroline Edwards, an Atlanta native, was seriously injured during the Jan. 6, 2021, attack on the Capitol by insurrectionists. She was knocked unconscious and sustained a traumatic brain injury, Biden said, "but got back up to help hold the line."
Two former Fulton County elections workers, Ruby Freeman and her daughter, Shaye Moss, were wrongly accused of election fraud by allies of former President Donald Trump. "They were targeted and threatened by the same predators and peddlers of lies that would fuel the insurrection," Biden said. The two provided testimony to the U.S. House committee investigating the Jan. 6 events.
---
New USG Presidents: The Board of Regents of the University System of Georgia has named Georj Lewis the new president of Clayton State University and Ingrid Thompson-Sellers the new president of Atlanta Metropolitan State College (AMSC). Lewis was formerly president of AMSC and Thompson-Sellers headed South Georgia State College.
---
In Memoriam: Retired Federal Judge Harold Murphy died in December in Rome. He was 95. Murphy was appointed to the U.S. District Court of the Northern District of Georgia by former President Jimmy Carter and confirmed by the U.S. Senate in 1977. He served until 2017, when he took senior status. 
---
New Transportation Leader: Jannine Miller, Gov. Brian Kemp's planning director at the Georgia Department of Transportation, is wearing three new hats. Kemp named her executive director of the State Road & Tollway Authority; executive director of the Atlanta-Region Transit Link for the 13-county metro area, which oversees transit planning and funding; and executive director of the Georgia Regional Transportation Authority, concerned with air quality and transportation.
Miller previously served as director of the Center of Innovation for logistics at the state Department of Economic Development and senior manager of supply chain finance at The Home Depot. At the federal level she was deputy assistant secretary at the U. S. Department of Transportation and senior advisor to former Secretary of Agriculture Sonny Perdue.
Kemp said in a press release that Miller "has distinguished herself as a leader in the field of transportation and infrastructure on both the state and national levels. Jannine will bring an innovative approach and a deep knowledge of the issues facing commuters and those who move Georgia-made products through and beyond Georgia."