Lake Oconee Region: Lakeside Quality of Life
Education, recreation and development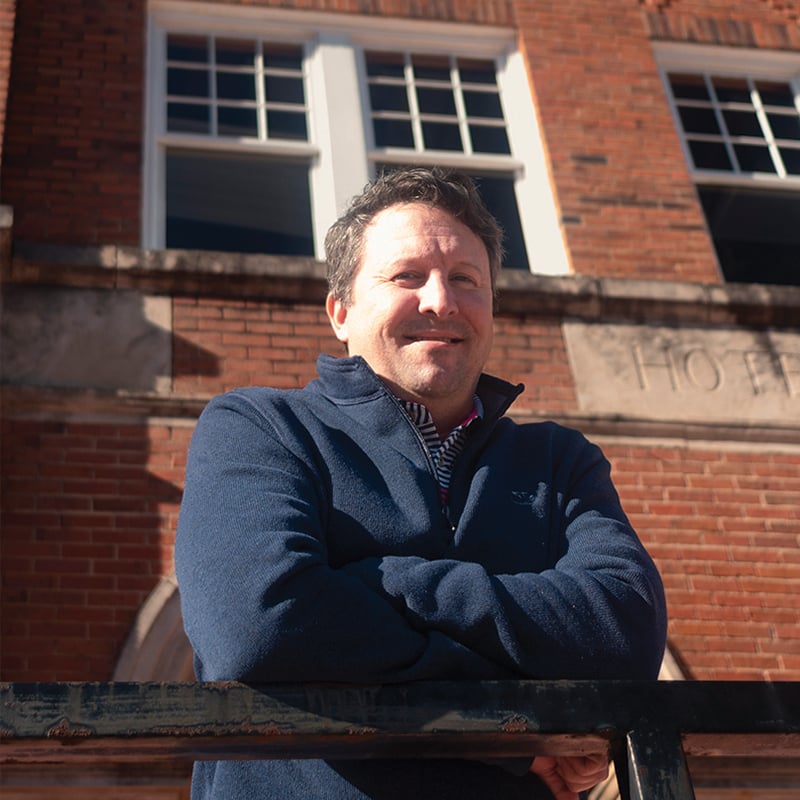 There is a spot on I-20 East where a sometimes harrowing, white-knuckle drive out of Atlanta becomes palpably serene. From the untamed woodlands and the bucolic pastures on either side of the interstate to the bridges crossing over Lake Oconee and Lake Sinclair, this place feels wonderfully different because it is.
Georgia's Lake Country, including Putnam and Greene counties, is only an hour away from Atlanta and is bordered by the lush Oconee National Forest. For retirees and corporate CEOs, day-trippers and city dwellers looking for a weekend getaway, the region's laid-back lake lifestyle issues a siren's call.
"It's probably the most exciting time in the county's history," says Putnam County Manager Paul Van Haute. "We're experiencing tremendous growth, tremendous innovation and tremendous economic development."
According to Van Haute, "several" high-tech businesses have relocated to the area from the West Coast in recent years because the CEOs liked the quality of life. The county has also focused on being business-friendly, he says, by reducing red tape.
"We've done a lot as far as making development easier by making it less regulatory than it would be on the West Coast," Van Haute says.
Putnam County is home to Aalto Scientific, a biotechnology company, and Interfor, a sawmill operation that underwent a complete rebuild between 2020 and 2022. Interfor has more than 200 employees and has invested $135 million in its Eatonton facility within the last two years, according to Van Haute.
"Interfor has taken what people traditionally think of as a sawmill and turned it into high-tech jobs," he says. "It's the most technologically advanced sawmill in the Southeast. Outside the school system and the county, they are our largest employer."
In addition to courting business and industry, the county has invested "a lot" in attracting retirees and helping seniors age in place, Van Haute says, noting that Niche has ranked the community in the Top 100 places for senior-friendly communities and, in 2022, ranked Putnam County as the 12th best place in Georgia for retirees.
"From a county perspective, we make our decisions with an eye toward how it will impact seniors' lives," he says. "We're making investments in senior recreation and advancing the pickleball industry here. The county-run golf course is also being improved."
Additionally, county commissioners recently approved a 73-acre, 400-unit development, Lake Oconee Senior Garden, on Scott Road, Van Haute says.
---
The Place You Want to Come
Seniors and retirees aren't the only ones succumbing to the enchanting call of lakeside living, however. Professional football players, retired athletes, a Georgia Supreme Court justice, college football coaches, a state senator and the co-founder and lead singer of a famous Georgia band also live along Putnam County's 221 miles of shoreline, which consists of about 3,000 lakeside lots on Lake Oconee and another 8,000 waterfront properties on Lake Sinclair, according to Van Haute.
"We have become a destination for a lot of people looking for quality of life," Van Haute says. "I'd like it to be known as the place you want to come."
Eatonton, the only incorporated city in Putnam County, is the county seat, and according to Mayor John Reid big things are happening. Phase I of a new apartment complex was recently approved, downtown is undergoing a renaissance and the town's first mixed-use development is in the works.
Reid, now in his fourth term, says a recently completed project to make sidewalks handicapped-accessible and stroller-friendly will only add to the increasing vibrancy of downtown.
"When I became mayor, we didn't have anyone in our downtown hardly, but now the storefronts are full and people are building restaurants in the old warehouses," he says. "When I became mayor, my goal was to start bringing vibrancy back to our downtown and we're absolutely moving in that direction."
Along with boutique shops and restaurants, the downtown area includes the Plaza Arts Center and the City Center Stage, where in May the city will host its second annual "Peg Leg" Howell BBQ & Blues Festival. Born Joshua Barnes Howell, "Peg Leg" Howell was a blues singer-songwriter and guitarist and a native son of Eatonton.
In addition to the event and concert spaces, Eatonton is also home to multiple museums and an artisans' gallery, according to Maggie Milner, president and CEO of the Eatonton-Putnam Chamber of Commerce and Visit Eatonton.
"In 2023, our advertising will be heavily focused on arts and entertainment and outdoor recreation," she says. "[The Plaza Arts Center] has an in-house performing arts association that puts on plays two or three times a year. We have a local artists' guild that has more than 160 members and a great gallery downtown, the Artisans Village Art Gallery, where they can showcase their work and it's all for sale.
"Arts and entertainment is a great economic driver."
In 2022, the 300-member chamber hosted the community's first "State of the City" and "State of the County" as part of its expanding programming, which also included recaps and forecasts on the state of healthcare, workforce development and business development. According to Milner, an overview on the state of education was added this year.
---
Creating a Pipeline
Before Matt Poyner was hired as the executive director of the Putnam Development Authority, he made a pledge to the authority's board that workforce development would be a key strategic priority.
"When the pandemic hit, this area exploded," he says. "A lot of tech-based companies relocated here, so we're trying to leverage talent from the high school to create a pipeline in that computer/IT sector."
According to Poyner, Putnam County was one of the first in the state to set up a career academy inside its high school, including work-based learning and externships, to meet local workforce needs. Poyner points to a local company that hired five welding-class graduates in 2021, and a recent graphic-design graduate that was hired by locally based Label Source who was "work-ready on Day 1" as recent successes.
"They're using the [same] equipment at the high school that's…being used in these local businesses," he says. "We're trying to leverage that and keep them from moving to Atlanta or Savannah. These students are great assets for our companies."
With expansions of local industries on the horizon and the $5 billion Rivian electric vehicle plant being built just 21 miles from the county's Rock Eagle Technology Park on Highway 441, workforce development will remain an important priority, Poyner says.
"Recruiting [Rivian] suppliers is the main goal because we are so close in proximity," he says. "And, the last piece of widening [U.S.] 441 from Madison to Dublin is being completed and the last stretch is right in front of our park."
As part of that widening project, the Georgia Department of Transportation (GDOT) is creating a 12-acre padded site at the front of the 100-plus-acre Rock Eagle Technology Park, so instead of rolling hills with trees, the parcel is now a flat site that's ready for development, Poyner says.
"It will take about three years to complete, but it just speeds up the process and allows us to market the site to suppliers of Rivian who need a site, taking that timeframe out of the equation," he says. "The site also has all utilities on site, so it's just a matter of going in and starting construction."
---
Lake Effect
There's a very similar story to be told in Putnam County's neighbor to the northeast, Greene County, where the 19,000-acre Lake Oconee and its 374 miles of shoreline take center stage, residents and retirees flock and outdoor recreation opportunities abound.
"In 2021, there was $124.4 million in visitor spending," says Hannah Wilcher, executive director of the Greene County Convention and Visitors Bureau. "We have the Ritz Carlton — that's where most of the money is coming from. It's the only Ritz Carlton that is lakefront in the country."
In addition to the hotel, Reynolds Lake Oconee offers rentals, cottages, condominiums, homes for sale and six golf courses.
"Our No. 1 visitor is coming from Atlanta, but we do have visitors coming from Macon, Columbus, Savannah and the Covington area," she says. "They come for the day just to get on the lake. With the lake being so big, even on busy holiday weekends it doesn't feel overcrowded."
In addition to the lake, the county offers day-trippers plenty of opportunities for eating, shopping and antiquing in historic downtown Greensboro, Wilcher says.
"We have great historic sites to visit," she says. "Greensboro is home to the oldest standing masonry jail in Georgia. We have recently added solar boxes outside of some of our historic sites like the jail, so you can do a self-tour and listen to the history through the solar boxes." (When visitors press the buttons on the solar-powered box, they get a history of the site.)
From October 2021 to September 30, 2022, the county collected $2.16 million in hotel and motel tax, according to Greene County Economic Development Director David DuBois. But the headline for development in Greene County is the continued boom in homebuilding.
"We have a lot of residential development going on here," he says. "Reynolds Lake Oconee is still building. I estimate there's about 3,000 homes there now and they still have developments that are planned.
"That is the gem of our community, and of course, our largest employer as well."
As of September, Reynolds Lake Oconee had 873 employees and 128 open positions, DuBois says, noting there are more job openings than applicants to fill them.
Helping to bridge that gap is the Greene College and Career Academy, whose mission is to "generate a skilled and work-ready workforce whether a student chooses to attend college, start their career or join the military."
The college and career academy was created in 2018 with a $3.15 million competitive grant from the Technical College System of Georgia, according to academy CEO John Ellenberg. In response to local business and industry needs, the academy identified hospitality, tourism, manufacturing and construction as workforce development needs when creating its curriculum.
"It's probably the most exciting time in the county's history." Paul Van Haute, Putnam County Manager
"We offer 15 different pathways and each one has a business partner associated with it inside the county," Ellenberg says. "In our culinary arts program, we partner with the Ritz-Carlton and Reynolds Lake Oconee. It's fantastic because those businesses agreed to offer work-based learning placements and to host field trips for our students to those organizations."
Other career pathways include welding, construction, automotive repair, culinary arts, engineering and agriculture that can lead to industry credentials, giving academy students an edge in the job market, according to Ellenberg.
"We teach kids the skill sets they need to be successful," he says. "Over 90% of our student population is both economically disadvantaged and majority-minority. Kids leaving with a welding certificate can land a $60,000-a-year job instead of relying on social assistance."
Each of the academy's 453 students must choose a career pathway or advanced academics, which includes a dual-enrollment option that allows students to earn college credits while still in high school, saving students and parents tens of thousands of dollars in college tuition, Ellenberg says, noting that six academy graduates applied to the University of Georgia in the last four years and all were accepted.
"They transferred in as sophomores, so they didn't have to compete with 1,500 kids trying to get in as a freshman," he says.
New this academic year is a volunteer-based "Career Coaching" program that helps students develop career plans for post-high school readiness, Ellenberg says. Nearly 140 volunteers have made a four-year commitment to mentor between one and four students each, helping them to develop a graduation/career checklist the student can follow from their first semester of high school to their first day on the job.
"We serve as a Title I school and our students really need that stability," he says. "When they graduate, they all leave with a plan with what they are going to do after high school, whether that's join the military, start their careers or go to college, they know what they need to do to be successful in those areas."
If there's one thing students, parents, business owners, retirees and visitors have discovered, it's that success in the Lake Oconee region is inextricably tied to the quality of life available there.
---
Local Flavor
Sharing Beloved Stories
Georgia Smith remembers well listening to the stories her grandmother would tell, while sitting on the top step of the porch at the family's Eatonton home. Smith recounts stories that were historical in nature and folklore tales imbued with lessons in morality. Those tales were mostly Uncle Remus stories, she says. Her favorite is how Br'er Rabbit lost his once long and fluffy tail.
"Grandmother always taught me don't ever brag too much and don't get greedy because if you do, you'll lose your tail," Smith recalls. "That's why rabbits have cotton tails today."
Br'er Rabbit, along with Br'er Fox and Br'er Bear, are part of a collection of African American animal stories, songs and oral folklore collected by Eatonton native Joel Chandler Harris, and first published in 1881's Uncle Remus: His Songs and His Sayings. Harris, whose legacy is somewhat controversial, was a White man who collected and retold African American folk stories.
For 16 years, the 82-year-old Smith, also a native of Eatonton, has served as a docent at the Uncle Remus Museum, where visitors can learn about Harris's formative years in the small east Georgia city and his time as an associate editor at The Atlanta Constitution where the Uncle Remus character was born.
"Joel Chandler Harris is one of the preservers of our heritage," Smith says. "There was a newspaper called The Countryman, the only newspaper published on a plantation, and it was distributed in 12 different states and this was back in the 1860s. [Harris] loved to read that newspaper and one day, the publisher of that newspaper, Joseph Addison Turner, posted an ad saying he wanted an active, intelligent White boy to come and learn the printing business."
The ad was printed on March 4, 1862, a copy of which is a part of the museum's collection today.
"And that little boy [Joel Chandler Harris] answered the ad," Smith says. "He had to stay on the plantation because the plantation was nine miles out in the country. He worked in the printing shop, he set the press by hand, and at night he would venture out to the slave cabins and listen to the stories about the critters."
These are just a few of the stories Smith shares every Friday and Saturday with visitors to the museum, who come from near and far to learn more about Harris and hear Smith recite Uncle Remus's critter tales. Smith so charms visitors with her storytelling, there are bumper stickers on cars from Tel Aviv to Germany proclaiming, "I love the Uncle Remus Museum."