Catching up with … Maria "Mayte" Peck
Atlanta's Maria Peck owns SheLends Consulting, a company that works to educate underserved and underrepresented entrepreneurs about how to start and grow a business.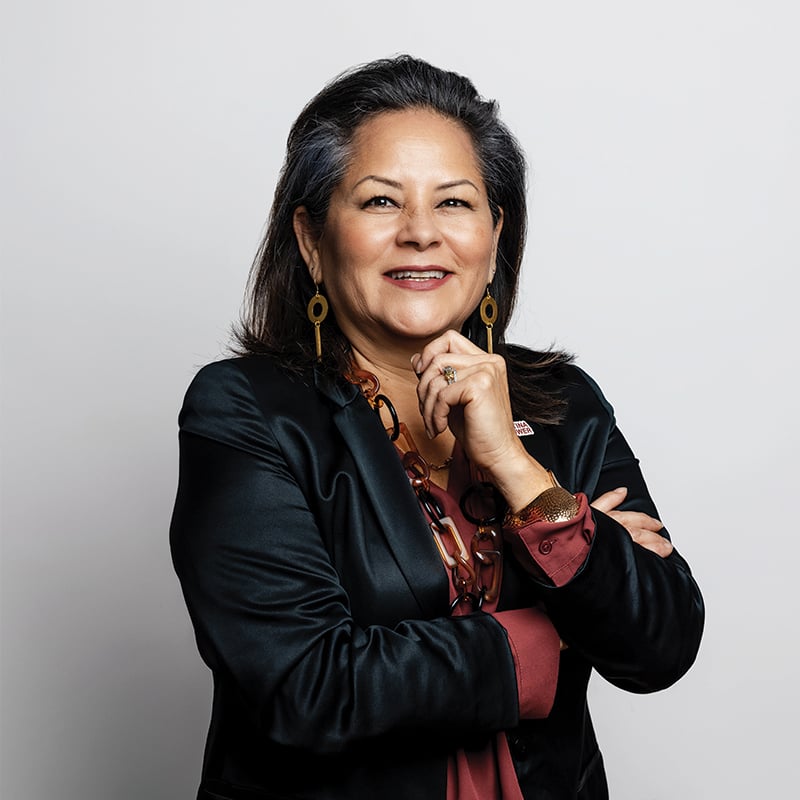 Q: How did you become interested in helping small businesses succeed?
 A: I was a business owner myself. I opened my own restaurant, and I did not know anything about running a small business. I just had a passion and interest in owning my own business. I saved my money. And with a small investment from my father, I was able to open a restaurant. [Sweet Devil Moon Tapas Bar] operated successfully for six years.
During that time, I had to learn from doing things wrong. When you're underfunded, you're always struggling to catch up. I had maxed [out] all my credit cards, and I had an issue with one of my refrigerator systems. I couldn't pay for the repair. I realized how difficult it was to get access to capital as a small business. I was lucky to run into nonprofit lender Accion. It's a community development financial institution. [CDFIs lend in under-resourced communities.] They were able to give me a small loan to fix my refrigerator. They provided me with consulting services. That's where my passion started for this industry. Because I know the power of entrepreneurship in somebody's life. Entrepreneurship is a tool for economic mobility.
---
Q: What did you do after selling the restaurant?
A: I got hired by Accion, who needed an outreach person. I was perfect because Accion had made such a huge impact in my life as a business owner. But shortly after I started working with them, they pulled out of the Southeast market.
I made a lateral move to the largest [small-business-oriented] CDFI in Georgia [Access to Capital for Entrepreneurs or ACE]. I started [there] as a small business lender [and] worked my way up to the founding director of the Small Business Association ACE Women's Business Center.
In the Hispanic community and the minority community, we have a lack of preparation for access to capital. Small businesses are not ready to go and ask for a loan from either a banking institution or a CDFI. This Women's Business Center opened a door to prepare and train small businesses, specifically women [owned], but we would not turn away men.
---
Q: Why did you start SheLends Consulting?
A: I took everything that I learned from ACE and put my own consulting business together to support women and minorities in the preparation process for an SBA loan.
Then COVID hit and nobody was thinking about loans. I realized that with COVID, the government – local and federal – was pouring dollars into the business community to ensure they would survive the pandemic. Part of the offering had to do with supporting [business owners] with educational tools and resources. Now I work with other organizations, supporting their efforts in entrepreneurship education, with an emphasis on access to capital.
---
Q: What was missing that you could help with?
A: What I think was missing was the human aspect of access to capital. Getting a business loan is a very transactional process. Clients, especially women and minorities, are intimidated. I wanted to demystify the process and make it more palatable. I wanted to serve as a liaison between the client and the bank – so that the client can come prepared with everything they need and not feel lost through the process or not feel like they were being forgotten.
---
Q: What's next for SheLends?
A: I'm refocusing my efforts in the access-to-capital space, specifically for women and minorities. What we have currently in the market does not satisfy the needs of the business community. As a long-term dream, maybe create a loan fund that fills in that gap that still exists when it comes to access to capital for small businesses. It is work that can be very hard and sometimes discouraging, but it's definitely a passion. I hope that others can find that kind of passion in their lives, and they can give back to their communities.