Georgia Trend Daily – Feb. 27, 2023
Feb. 27. 2023 GPB
Sofi Gratas reports that Children's Healthcare of Atlanta is dedicating $200 million in long-term funding for ambitious plans to improve pediatric health care in rural parts of the state. A large part of those funds will pay back tuition for 10 students at the Mercer University School of Medicine who commit to practicing rural pediatrics for four years after graduation, starting this year.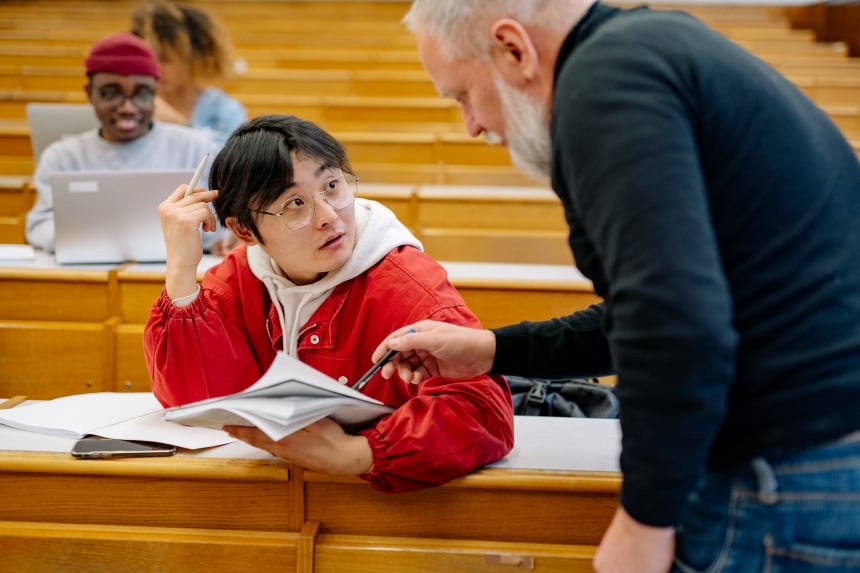 Feb. 27. 2023 Georgia Trend – Exclusive!
Patty Rasmussen reports, in January, the Georgia Partnership for Excellence in Education (GPEE) released its Top Ten Issues to Watch 2023. The annual report identifies and offers recommendations on critical educational issues in Georgia and is based on extensive, nonpartisan research.

Feb. 27. 2023 Atlanta Journal Constitution
Meris Lutz and Zachary Hansen report that residents and environmental groups spoke overwhelmingly in opposition this week during a pair of hearings on a controversial mine proposed next to the Okefenokee Swamp in South Georgia. The Georgia Environmental Protection Division is weighing whether to approve a draft land-use plan, the first in a series of regulatory approvals and permits sought by Alabama-based Twin Pines Minerals.

Feb. 27, 2023 GlobalAtlanta.com
Trevor Williams reports, a celebration of Japanese Emperor Naruhito's birthday at the Buckhead Club Wednesday briefly took a poignant turn as dignitaries reflected on the role of former President Jimmy Carter in fostering bilateral ties. Without the foresight of Mr. Carter during his term as Georgia governor in the early 1970s, the state wouldn't be marking a half-century of formal friendship with Japan this year, said Mary Waters, deputy commissioner for international trade, during opening remarks.

Feb. 27. 2023 Columbus Ledger-Enquirer
Tim Chitwood reports, decades before Hal Moore had standing as a remarkable Army commander, both in war and peace, he stood against racial prejudice. At age 23, the native Kentuckian graduating in 1945 from West Point stood up to others in the class of 1945 who wanted to exclude a Black graduate from their celebration.

Feb. 27. 2023 Rome News-Tribune
David Crowder reports that the State of Georgia offers statewide job tax credits through a tier status with the Georgia Department of Community Affairs. Although Floyd County is remaining in Tier 2 for the second consecutive year, there are some areas of the county that have been designated as less developed census tracts.

Feb. 27. 2023 Milledgeville Union Recorder
Gil Pound reports that one building on the former Central State Hospital campus may be returned to its past purpose. The nursing home center located on Shop Road has drawn interest from a party wanting to open an assisted living facility, according to Central State Hospital Local Redevelopment Authority (CSHLRA) Board Chair Johnny Grant.

Feb. 27. 2023 Georgia Recorder
Stanley Dunlap reports that the Georgia House could cast a vote on as early as this week on a bill that would give the Public Service Commission the sweeping power to regulate solar panel installers and set guidelines designed to weed out companies that saddle customers with overpriced equipment and make false claims about how much the solar panels will reduce their energy bills.

Feb. 27. 2023 Marietta Daily Journal
Chart Riggall reports that State Sen. Ed Setzler, R-Acworth, filed legislation this week to reimpose Republicans' county commission district map on the Cobb Board of Commissioners. Senate Bill 236 mirrors the map passed last year by the General Assembly and signed into law by Gov. Brian Kemp, which drew Democratic Commissioner Jerica Richardson out of her seat.

Feb. 27. 2023 Valdosta Daily Times, CNHI News
Asia Ashley reports that Georgia lawmakers are looking to put added antisemitism measures in place after Jewish hate flyers were dispersed in metro Atlanta driveways last month and a recent increase in discrimination reports in Jewish communities. The proposed House Bill 30, passed out of the House Judiciary Committee Feb. 21, would adopt the internationally recognized definition for "antisemitism" as adopted by the International Holocaust Remembrance Alliance in May 2016.


Feb. 27. 2023 The Center Square
T.A. DeFeo reports that proposed legislation would help reduce frivolous lawsuits, a Georgia business group says. Senate Bill 191 would disallow naming a transportation company and its insurance companies in the same lawsuit.


Feb. 27. 2023 Capitol Beat News
Rebecca Grapevine reports that Republicans in the General Assembly are making a renewed push for "mandatory minimum" sentences this year in the hopes of reducing crimes in Georgia. Such laws require judges to impose minimum sentences and often prohibit probation or other commutation of criminal sentences in an effort to deter criminal activity.

Feb. 27, 2023 Atlanta Journal-Constitution
Patricia Murphy, Greg Bluestein and Tia Mitchell report that the supporters of Buckhead's potential secession from Atlanta have testified that they're fueled by public safety concerns. But a citywide divorce could effectively doom the massive new police and fire training center now planned for the Atlanta police and fire departments.