Top education issues in 2023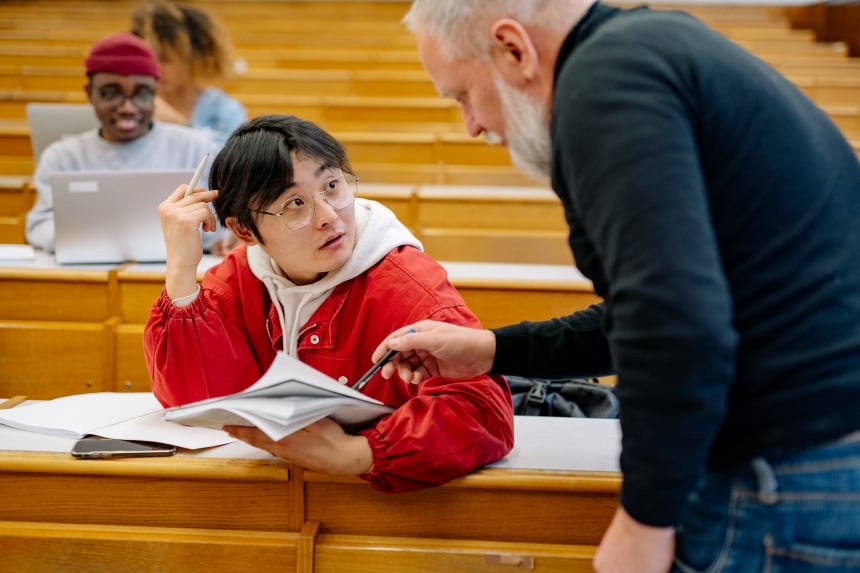 In January, the Georgia Partnership for Excellence in Education (GPEE) released its Top Ten Issues to Watch 2023. The annual report identifies and offers recommendations on critical educational issues in Georgia and is based on extensive, nonpartisan research. The 2023 issues are organized into three areas:
Investment in people-centered systems.
Investment in school and community leaders.
Investment in spreading and scaling local solutions.
Recommendations include creation of a more unified approach to early childhood readiness; addressing gaps in postsecondary and career-technical education access; expanding opportunities for out-of-school learning; and supporting educators by addressing teacher burnout.
At a January event, Matt Smith, GPEE's director of policy and research, focused attention on a few key goals:
Ensuring that 65% of Georgians aged 25 to 64 have earned a postsecondary credential by 2033: Smith says this "bold and achievable goal" is doable, in part to net-positive migration of skilled professionals from other states combined with adoption of business-friendly policies stimulating economic development investments and job creation in high-demand industries. Those factors have already contributed to increased postsecondary attainment by 1.0-1.5%, annually.
Working toward a seamless state child development strategy: Smith calls this a "big bet on Georgia's youngest" and says a unified delivery plan entails state agencies working together to address access, affordability and quality concerns, and leveraging resources across all levels.
Smith says the focus is on reading readiness and proficiency by age 8. "The idea is that we're going to find ways to better support these children not just in education, but provide opportunities for preventative healthcare, providing family services and supports," he says.
Rethinking the pathway to economic prosperity: Here, GPEE chooses to "bet big on Georgia's adults" by working for multiple pathways of enrollment to postsecondary programs and opportunities to complete credentials of value.
Smith says that credentials should provide a student with a technical skill that provides a family-sustaining wage and that it should be stackable, or link to further credentials. He says GPEE supports those institutions and programs that provide a seamless transfer of credit and experiences (including work experiences) across Georgia's K-12, postsecondary and workforce development systems by, for example, creating skill and credential maps that document the career pathway. Learners can see how skills become more advanced and how they can potentially benefit from pursuing and earning advanced credentials.
"We're not saying four-year degrees aren't meaningful. We're saying all pathways can produce a livable wage for the people who need it most," Smith says.
Photo by Yan Krukau/Pexels
 Do you follow us? Find us on Linkedin, Facebook, Twitter and Instagram.