Georgia Trend Daily – Feb. 23, 2023
Feb. 23, 2023 WABE
Jess Mador reports that there is a shortage of pediatricians and other physicians in many parts of Georgia, especially in rural counties. A new initiative is underway to help address some of the gaps.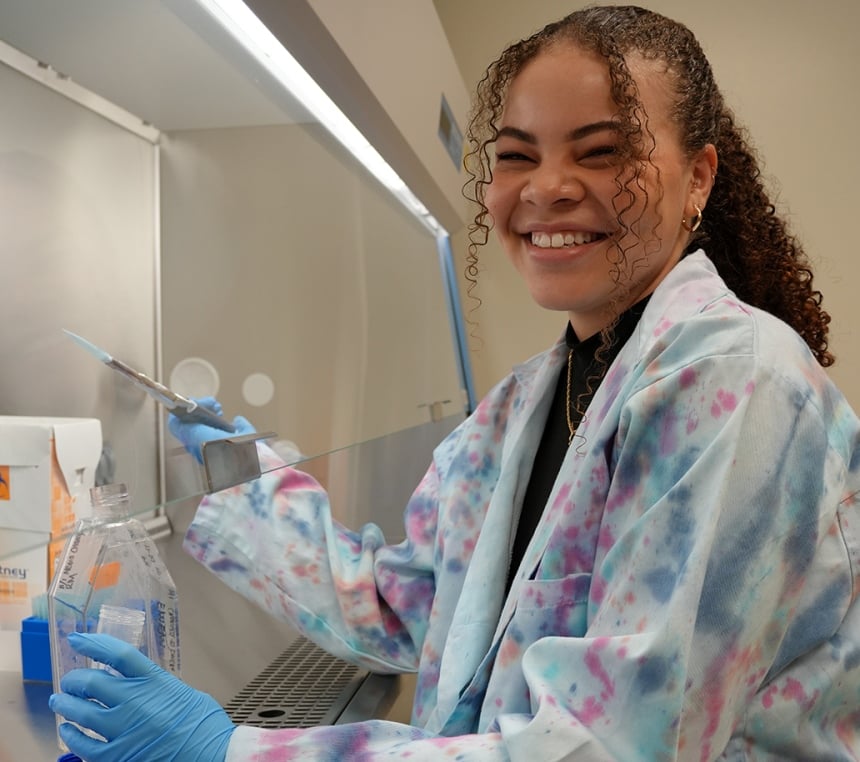 Feb. 23, 2023 Georgia Trend – Exclusive!
Staff reports, according to the U.S. Department of Labor, there were about 10 million people working in STEM jobs in 2021 – and 11% more needed by 2031. To stay competitive, the U.S. and Georgia need to encourage more students to become STEM graduates.

Feb. 23, 2023 Atlanta Journal Constitution
Zachary Hansen reports that a family that owns the 14,000-acre Pine Log Wildlife Management Area in Bartow County is in talks to sell the property to the state, potentially preserving land that the owners have pitched for residential, commercial and industrial development over the next two decades.

Feb. 23, 2023 Rough Draft Atlanta
Bob Pepalis reports, supply chain disruptions, labor shortages, and the inflation rate are the three big challenges still facing the U.S. economy, according to Kennesaw State University economist Roger Tutterow. Tutterow, who spoke at the Sandy Springs Chamber's Feb. 21 signature luncheon, is the Henssler Financial Endowed Chair and Director of the Econometric Center and Professor of Economics.

Feb. 23, 2023 GlobalAtlanta.com
Trevor Williams reports, it's no surprise that Atlanta's airport hosted 93.7 million passengers in 2022 and expected to retain its crown as the world's busiest, but a big jump in international traffic brought Hartsfield-Jackson closer to reaching its goal as an engine for the metro area's global growth. Travelers coming into the country through Atlanta or heading abroad from here grew by 75 percent to 9.9 million, up from 5.6 million last year.

Feb. 23, 2023 WSB Radio
Staff reports that Travel + Leisure is out with their list of the "10 Best Places to Live on the East Coast" and a city in Georgia made the cut. The publication says the locations offer some of the highest quality of life in the region. Savannah is ranked as 8th on the list.

Feb. 23, 2023 Cherokee Tribune
Ethan Johnson reports that Cherokee County officials have approved $2.5 million in federal funding to local nonprofits to address homelessness. Last year, the county earmarked $6 million in federal American Rescue Plan Act funds for homelessness initiatives and for nonprofits affected by the pandemic.

Feb. 23, 2023 GPB
Benjamin Payne reports that more than three dozen opponents of a proposed mine near the Okefenokee Swamp in Southeast Georgia urged state regulators on Tuesday night to block Twin Pines Minerals from proceeding with its 582-acre project. Scientists, environmental lawyers, students and concerned citizens were among the 37 people who spoke at a virtual public meeting held by the Georgia Environmental Protection Division, as the agency considers a plan from the Alabama-based company to mine titanium dioxide close to the Okefenokee Swamp and National Wildlife Refuge.

Feb. 23, 2023 Albany Herald
Staff reports that a federal judge has ordered the Department of Justice to comply with a request for documents from Secretary of State Brad Raffensperger under the Freedom of Information Act. Shortly after passage of Georgia's Elections Integrity Act, the Justice Department sued Georgia, seeking to strike down provisions of the new law.

Feb. 23, 2023 Marietta Daily Journal
Chart Riggall reports, flanked by leaders from metro Atlanta's Jewish community Wednesday, state Reps. John Carson, R-northeast Cobb, and Esther Panitch, D-Sandy Springs, called for passage of their bill to expand protections against antisemitism. House Bill 30 would create an official state definition of antisemitism, and explicitly direct the state to consider antisemitic acts as having "discriminatory intent."


Feb. 23, 2023 Georgia Recorder
Ross Williams reports that Georgia college and technical students who participate in the Deferred Action for Childhood Arrivals program could get a break on their tuition thanks to a bill under consideration in the state House, but similar measures have failed in recent years. DACA is an Obama-era program that shields people from deportation who were brought to the country as undocumented minors.


Feb. 23, 2023 Capitol Beat News
Dave Williams reports that the state has awarded a $3 million grant to Chatham County to help acquire and preserve Green Island, Georgia Rep. Jesse Petrea, R-Savannah, announced Wednesday. Petrea has been working for the last two years with the county, the Georgia Department of Natural Resources and Savannah lawyer and philanthropist J. Curtis Lewis III.

Feb. 23, 2023 Atlanta Journal-Constitution
Greg Bluestein reports that Gov. Brian Kemp took his most significant step yet to break from the Georgia GOP and bolster his own growing political network, telling high-dollar donors that the 2022 midterm was a sign "we can no longer rely on the traditional party infrastructure to win in the future." His remarks came Wednesday at an Atlanta luncheon for the Georgians First Leadership Committee, a fundraising vehicle created by a Kemp-backed law that can tap unlimited contributions.