STEM and the future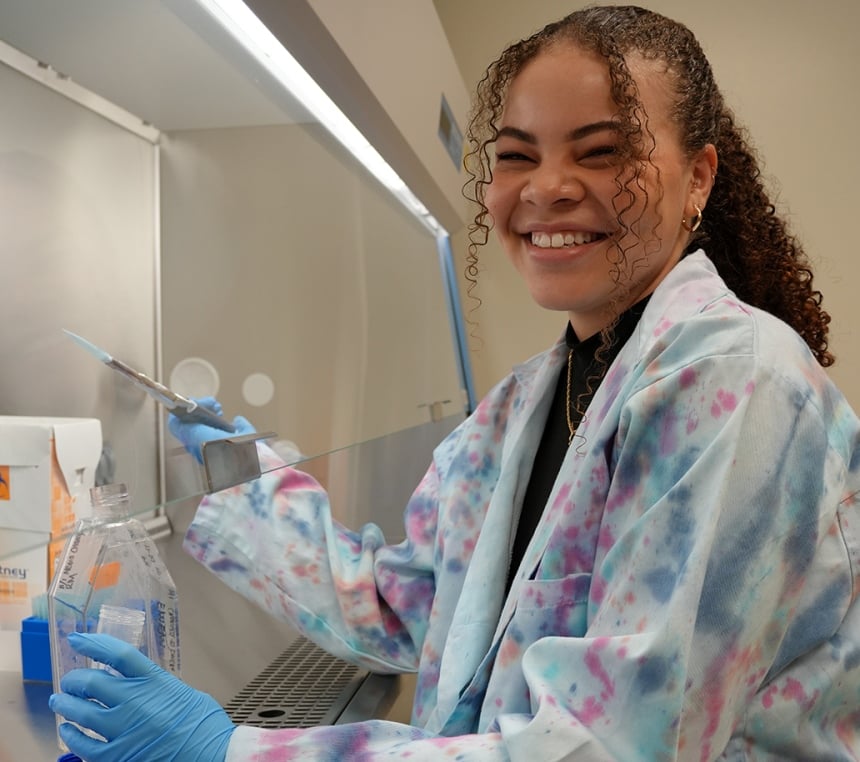 According to the U.S. Department of Labor, there were about 10 million people working in STEM jobs in 2021 – and 11% more needed by 2031. To stay competitive, the U.S. and Georgia need to encourage more students to become STEM graduates.
At the same time, Black and Hispanic workers remain underrepresented in STEM fields. According to Pew Research, while Black workers represent 11% of total employment in all occupations, that number is only 9% in STEM fields. For Hispanic workers, the numbers are 17% and 8%, respectively. Likewise, the share of Black and Hispanic students earning STEM degrees tends to be lower than their share of all degree recipients.
Programs such as LSAMP at Columbus State University and the Dual Degree Engineering Program at the Atlanta University Center Consortium (AUCC) are determined to improve those numbers and to help fill the growing shortage of STEM workers.
LSAMP – it stands for Louis Stokes Alliance for Minority Participation program – is a National Science Foundation effort to support minority students with a declared STEM major and is a competitive program. At Columbus State, students must be majoring in biology, chemistry, computer science, cybersecurity, math or robotics engineering to be eligible. Stipends, faculty mentoring, resources for GRE prep, grad school guidance, career planning and networking events are some of the ways LSAMP offers support. Columbus State's program also hosts a summer bridge program.
LSAMP scholars at Columbus State will join others from the Southwest Georgia LSAMP Alliance, including Abraham Baldwin Agricultural College, Columbus Technical College, Georgia Southwestern State University and Valdosta State University at a two-day summit Feb. 24-25. Students will present research and attend presentations at the event, hosted by Columbus State.
The dual-degree program at the AUCC has a much longer history – it started 54 years ago – and has graduated about 4,000 students with degrees from one of the three participating historically Black colleges and universities (HBCUs) – Morehouse College, Spelman College and Clark Atlanta University — as well as from an engineering program at a partnering university.
The program at the AUCC has become a national model; in November, the AUCC announced the launch of the Institute for Dual Degree Engineering Advancement (IDEA) to share best practices with colleges and universities around the country. Meet some of the students and graduates of the program in our February story, Engineering a Better World.
Photo: Shown is Columbus State senior Alisha Kennedy, a LSAMP participant, who plans to attend medical school and become a pediatric hematologist/oncologist.
Do you follow us? Find us on Linkedin, Facebook, Twitter and Instagram.