Georgia Trend Daily – Feb. 21, 2023
Feb. 21, 2023 Georgia.gov
Staff reports that Gov. Kemp on Friday announced a second round of the Capital Projects Fund Grant Program (CPF) to expand high-speed internet service to unserved and underserved areas. The state expects to invest an additional $15 million through this round of broadband expansion, and the funding will be administered and deployed by the Office of Planning and Budget through a competitive grant process.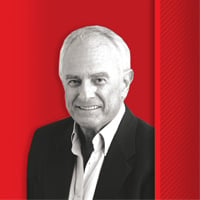 Feb. 21, 2023 Georgia Trend – Exclusive!
Loran Smith writes, in the spring of 1961, I was pursuing a journalism degree at the University of Georgia and writing about sports for the Athens Banner Herald – too busy to let a little thing like a passing grade in Spanish spoil the good times that accompanied golf, beer with Bulldog icon Dan Magill and enjoying the galaxy of women on campus who were every bit as beautiful as the azaleas and dogwoods that dotted the landscape.

Feb. 21, 2023 Atlanta Journal Constitution
Meris Lutz reports, the Georgia Environmental Protection Division is scheduled to hold two virtual public comment sessions this week on a draft plan submitted by Alabama-based Twin Pines Minerals to mine for titanium next to the Okefenokee National Wildlife Refuge in South Georgia. The proposed mined has drawn pushback from conservationists and some legislators who worry about the environmental impact to the largest blackwater swamp in North America.

Feb. 21, 2023 Savannah Morning News
Latrice Williams reports that the ground has been turned so now it's time to build, Savannah Economic Development Authority president Trip Tollison told the Chatham County Commission during their meeting on Friday. According to Tollison, construction of the incoming Hyundai EV plant is underway as of Jan. 9, adding that the clearing portion was completed.

Feb. 21, 2023 GlobalAtlanta.com
Trevor Williams reports, amid concerns about supposed "de-globalization," another year of record trade showed that Georgia's economy remains internationally integrated, even as some of the trade lanes were starting to shift. The state's total trade — the tally of all imports and exports passing through its ports — surpassed $196 billion in 2022, making Georgia the No. 7 trading state, just ahead of Florida and just behind New Jersey, partially home to the busiest ports in the United States.

Feb. 21, 2023 The Brunswick News
Gordon Jackson reports that a group of hydrologists from seven different universities in five states are asking state regulators to reconsider which gage they plan to use when assessing the potential impacts from mining near the Okefenokee National Wildlife Refuge. Officials with the Georgia Environmental Protection Division plan to use a gage in Macclenny, Florida, to monitor the effects of the swamp's hydrology if mining is permitted.

Feb. 21, 2023 Georgia Recorder
Jill Nolin and Stanley Dunlap report that Georgia is one of three states where a 17-year-old who is accused of a crime stands for trial alongside adults in state superior court. A bipartisan proposal would instead send many of these older teens to juvenile court, where Rep. Mandi Ballinger argues they should be – and where she says many people likely already assume these 17-year-olds are going.

Feb. 21, 2023 GPB
Ellen Eldridge reports, currently, people with Acquired Immunodeficiency Disease — or AIDS — are eligible for Medicaid in Georgia, but they're not covered when they test positive for the human immunodeficiency virus that causes AIDS. A proposed bill aims to change that.


Feb. 21, 2023 Augusta Chronicle
Abraham Kenmore reports that Georgia state Rep. Rob Leverett, R-Elberton, on Thursday introduced new legislation to allow counties some additional ability to monitor the spread of soil amendments and to prevent illegal application. The amendments, often wastewater from animal product processing, are marketed as a way to improve soil consistency and texture.


Feb. 21, 2023 Rome News-Tribune
Diane Wagner reports that three of state Sen. Chuck Hufstetler's sponsored bills have passed the Senate and two more by the Rome Republican have cleared committees and await full floor votes. Other members of Floyd County's legislative delegation have bills in various stages of progress. They have through March 6 — two weeks — to pass at least one chamber of the Georgia General Assembly or the process stops until next year.

Feb. 21, 2023 Fox 5 Atlanta
Claire Simms reports that a Georgia House committee is expected to look at two proposals Tuesday that could change how school zone speed cameras operate. While some have applauded the cameras as a helpful tool to cut down on speeding near campuses, others have complained the devices are not clearly marked and act as "speed traps."


Feb. 21, 2023 Capitol Beat News
Dave Williams reports that a Georgia Senate committee approved a sports betting bill late Monday with little discussion. The Senate Economic Development Committee passed the legislation 8-1 and sent it on to the Rules Committee to schedule a vote of the full Senate.

Feb. 21, 2023 Atlanta Journal-Constitution
Tia Mitchell, Patricia Murphy and Greg Bluestein report, U.S. Rep. Marjorie Taylor Greene has a reputation for making controversial statements. Her latest, on Presidents Day, drew widespread criticism yet most a telling silence from her fellow Republicans. On Monday, Greene pushed for a "national divorce" where the country would essentially be split in two by allowing conservative states to secede from those that lean Democratic.