Georgia Trend Daily – Feb. 20, 2023
Feb. 20, 2023 Rough Draft Atlanta
Collin Kelley reports that former Georgia Governor and U.S. President Jimmy Carter is receiving hospice care at home, according to a statement from The Carter Center in Atlanta. The Plains, GA native, 98, served as a Democratic state senator from 1963 to 1967, was elected 76th governor of Georgia from 1971 to 1975, and was the 39th U.S. President for one term from 1977 to 1981.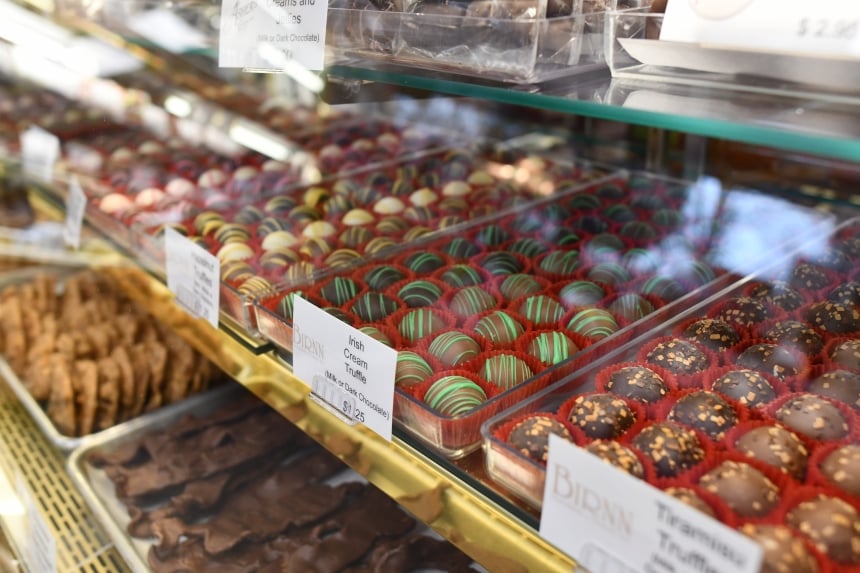 Feb. 20, 2023 Georgia Trend – Exclusive!
Sucheta Rawal writes, if you are like me, you have by now forgotten your New Year's healthy eating resolutions. If you want to throw caution to the wind, you can make an escape for the north Georgia mountains to satisfy your cravings while also getting some fresh air.

Feb. 20, 2023 Atlanta Journal Constitution
Zachary Hansen reports that attorneys for the state and a development authority told a Georgia Court of Appeals panel Wednesday that a local judge overstepped her bounds last year by striking down property tax breaks for Rivian, and urged the appellate body to act fast to approve the deal. The clock is ticking as Rivian would have the option to back out of its plans if key components of the deal aren't settled by the end of April.

Feb. 20, 2023 WABE
Ximena Bustillo reports that Lucious Abrams is the third generation to take over the family Georgia farm, an operation that has long grown cotton, corn, and soybeans. When he did not receive a loan in time to buy the seeds and supplies he needed, he joined the Pigford v. Glickman class action lawsuit against the USDA.

Feb. 20, 2023 The Brunswick News
Gordon Jackson reports that the Golden Isles Convention & Visitors Bureau and Silver Bluff Brewing Co. were recognized this week at the 2023 Georgia Tourism Awards in Albany. The CVB and Silver Bluff were awarded the Al Burrus Award for Creative Expression for developing a creating public relations initiative with the partnership and launch of Golden Isles IPA.

Feb. 20, 2023 Marietta Daily Journal
Chart Riggall reports that with just over a month until the Mableton cityhood elections, south Cobb residents at a town hall Thursday night continued to complain they have more questions than answers about the fledgling city. The county-hosted event was the second town hall on cityhood in the last month, drawing a smaller, less rowdy crowd than a January meeting hosted by state Rep. David Wilkerson, D-Powder Springs.

Feb. 20, 2023 Savannah Morning News
Will Peebles reports, with Savannah on the leading edge of a projected real estate development boom, City Council is poised to adopt an impact fee ordinance that would affect all future new construction within the city limits. The move is meant to establish a revenue stream to fund the costs of infrastructure and services in fast-developing pockets of Savannah and lessen that burden on taxpayers.

Feb. 20, 2023 GPB
Peter Biello reports that the shortage of public defenders in Georgia is leaving attorneys overburdened and those accused of crimes waiting for a proper defense — and that wait can last for months. The problem has been long in the making and will take longer to solve.

Feb. 20, 2023 State Affairs
Jill Jordan Sieder reports that the Georgia Legislative Black Caucus (GLBC) announced its 2023 priorities this week, and equity issues predominate its agenda, including access to credit, affordable housing, medicine and support for Black farmers and Black-owned businesses. One bill, introduced this week by veteran lawmaker Rep. Roger Bruce, D-Atlanta, focuses on promoting more racial, ethnic and gender diversity in the awarding of state contracts.

Feb. 20, 2023 Athens Banner-Herald
Marisa Mecke reports that to help stem the multitude of plastic bags littering Georgia's highways or cluttering area landfills, state senators are proposing a bill that could do away with the plastic bags at grocery store checkouts. Plastic bag bans are not new. Nationwide, states and municipalities have battled for years over banning them.

Feb. 20, 2023 Georgia Recorder
Ross Williams reports that sports fans will be scouting the state Capitol this week as three bills aimed at allowing Georgians to wager their money on games face vital committee hearings. On Tuesday, the House Higher Education Committee is scheduled to hear a bill by Rep. Marcus Wiedower, a Republican from Watkinsville.


Feb. 20, 2023 Capitol Beat News
Dave Williams reports that a state lawmaker is renewing a bipartisan push to reform Georgia's coin-operated amusement machines (COAM) industry. House Bill 353, sponsored by Georgia Rep. Alan Powell, would award non-cash redemption gift cards to winners that could be redeemed anywhere in the state for any legal product.

Feb. 20, 2023 Atlanta Journal-Constitution
Meris Lutz reports that Georgia Senate Republicans are resuming efforts to pass a law that would bar local governments from limiting the use of gas-powered leaf blowers, even as such efforts appear to have fizzled at the local level. State Sen. Shawn Still, representing Johns Creek, is the lead sponsor of Senate Bill 145, the Landscape Equipment and Agricultural Fairness, or LEAF Act, which would outlaw regulations that treat gas-powered leaf blowers differently than other, similar tools.