Georgia Trend Daily – Jan. 5, 2023
Jan. 5, 2023 Georgia.gov
Staff reports that Governor Brian P. Kemp today announced over $234 million in 29 preliminary grant awards for broadband internet expansion through the Capital Projects Fund Grant Program. These awards will improve connectivity for communities, households, businesses, and anchor institutions in 28 Georgia counties.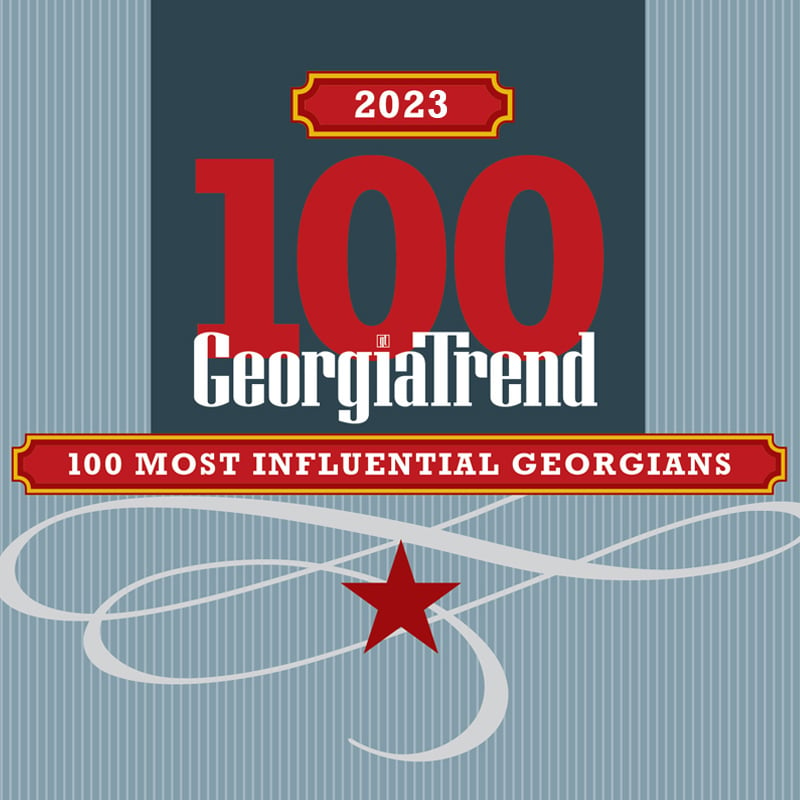 Jan. 5, 2023 Georgia Trend – Exclusive!
Staff reports, for the 25th year, Georgia Trend is recognizing 100 influential Georgians – a remarkable group — for their impact across the state. We're spotlighting CEOs, politicians, educational experts and the heads of nonprofits and economic development organizations, among others.

Jan. 5, 2023 Atlanta Journal-Constitution
Kelly Yamanouchi reports that one of the world's largest automakers is joining forces with an electric aircraft maker, investing in and serving as the manufacturing partner at a Georgia factory for air taxis. Archer Aviation, an electric aircraft developer that plans to open a manufacturing facility in Covington, has secured a $150 million funding commitment from auto manufacturer Stellantis, the parent of U.S. and European brands including Chrysler and Fiat.

Jan. 5, 2023 The Brunswick News
Gordon Jackson reports that U.S. Rep. Buddy Carter, R-1, says a $1.5 million allocation approved by Congress will go toward modifying the federal navigation channel at the Port of Brunswick. The port is the nation's second busiest for import and export Roll-on,Roll-off cargo.

Jan. 5, 2023 Rough Draft Atlanta
Dyana Bagby reports that the $1.7 trillion federal government spending bill signed into law by President Joe Biden last week includes dollars for separate projects to cap Atlanta highways with parks. First, the Midtown Connector Project, a plan to cap the Downtown Connector from 10th Street to North Avenue with a 25-acre park, will receive $3.2 million, according to a press release from U.S. Rep. Nikema Williams (D-Atlanta).

Jan. 5, 2023 Gainesville Times
Jeff Gill reports that Mar-Jac poultry company is pressing ahead with a planned 156,000-square-foot expansion of its Gainesville plant by requesting annexation and proper zoning in Gainesville. The company, which announced the $171 million expansion in October, is looking to annex 3.7 acres at 1010 Aviation Blvd., or part of property belonging to the Georgia Department of Driver Services.

Jan. 5, 2023 Marietta Daily Journal
Hunter Riggall reports that attorneys for Cobb County argued Wednesday that granting a restraining order to block its "home rule" map would cause "irreparable harm" to the county and Commissioner Jerica Richardson. Were the court to grant the order, as asked for by east Cobb activist Larry Savage, it would immediately remove Richardson from office and trigger a special election, Cobb attorney Elizabeth Monyak and Superior Court Judge Ann Harris agreed.

Jan. 5, 2023 Valdosta Daily Times, Ga.Fl.News
Kevin C. Hall reports that Colquitt County's state senator resigned Thursday, Dec. 22, to take a job with the state Department of Community Health, and the county's state representative announced the following day that he will seek the senator's seat. Sen. Dean Burke, a Bainbridge physician, will become the chief medical officer at the Department of Community Health, according to a press release from Gov. Brian Kemp.

Jan. 5, 2023 Augusta Chronicle
Abraham Kenmore reports that Gov. Brian Kemp easily won another four years as governor, but he will be working with new faces in the state legislature. Both chambers of the Georgia General Assembly, the House and Senate, will be starting the 2023 session with new leadership.

Jan. 5, 2023 Georgia Recorder
Stanley Dunlap reports that a quick survey of the salaries for police officers in rural southwest Georgia found that some officers started off earning $12.70 per hour, providing further insight into why so many local law enforcement agencies are struggling to recruit new personnel and keep experienced officers on staff.

Jan. 5, 2023 WABE
LaShawn Hudson reports that State Senator Dr. Michelle Au says representation matters and that you can't fix problems that you can't see. Fixing problems that impact Georgia's Asian American Pacific Islander community is a focus of the new Georgia Legislative Asian American Pacific Islander Caucus.

Jan. 5, 2023 Capitol Beat News
Dave Williams reports that Georgia's sales tax exemption on inputs used in manufacturing is a loser in the strict sense of its net impact on state and local tax revenues, according to a new audit. However, the tax break more than pays for itself in terms of investment and jobs created in the state's manufacturing businesses, the Center for Business Analytics and Economic Research at Georgia Southern University concluded in a report commissioned by the Georgia Department of Audits and Accounts.


Jan. 5, 2023 Atlanta Journal-Constitution
Greg Bluestein reports that Gov. Brian Kemp dealt a blow to President Joe Biden's plan to make Georgia one of the first states to decide the Democratic presidential nominee in 2024. Kemp aide Cody Hall said Wednesday that "the governor has no role in this process and does not support the idea."