Georgia Trend Daily – Dec. 15, 2022
Dec. 15, 2022 Georgia.org
Staff reports that Governor Brian P. Kemp today announced that KISS USA, a global beauty company, will create more than 395 new jobs and invest $121 million in a facility in Bryan County. KISS was founded in 1989 in New York and has grown into one of the largest cosmetic companies in the country.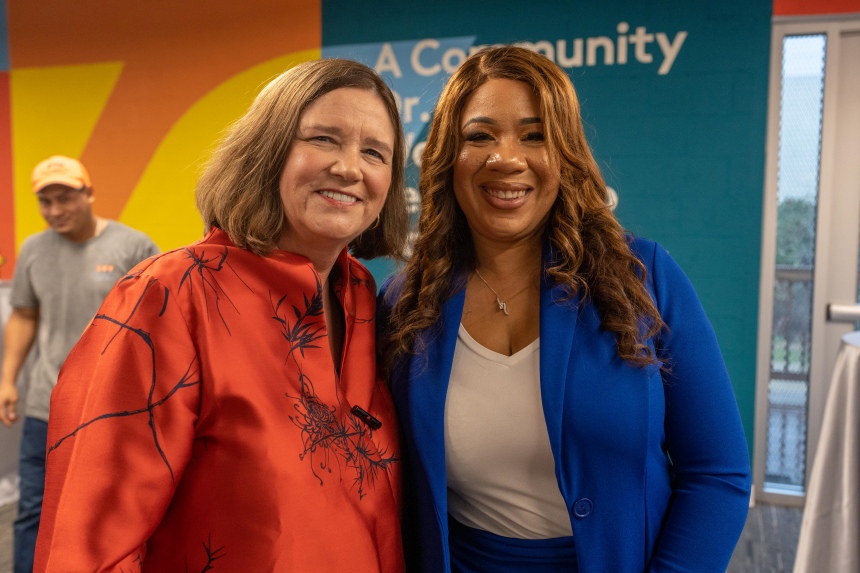 Dec. 15, 2022 Georgia Trend – Exclusive!
Staff reports that running a small business may get a little bit easier thanks to Truist Foundation's $3.75 million grant to Access to Capital for Entrepreneurs (ACE), a community development financial institution (CDFI). The grant – the largest in ACE's history – will help enable ACE to provide $37.5 million in equitable loan capital for minority-owned small businesses over three years.

Dec. 15, 2022 Atlanta Journal-Constitution
Drew Kann reports that Georgia Power and staff for state regulators reached an agreement for the company to raise its rates by nearly $1.8 billion over the next three years, backing off some of the steepest electricity rate increases the utility had proposed charging its 2.7 million customers, according to a filing released Wednesday.

Dec. 15, 2022 Marietta Daily Journal
Jake Busch reports that Amazon will close its Kennesaw warehouse in April, according to a filing the company made with the Georgia Department of Labor last week. The warehouse employs 219 workers.

Dec. 15, 2022 Savannah Morning News
Staff reports that the Savannah Regional Film Commission (SRFC), an AFCI certified Film Commission, announced on Tuesday that Erin Fraser has been named the new SRFC Executive Director. She will begin in the position on January 3, 2023.


Dec. 15, 2022 Albany Herald
Staff reports that Congressman Sanford Bishop Jr., D-Ga., announced that the U.S. Department of Agriculture has approved a $144,900 grant for facility improvements at the East Baker Commercial Kitchen in Baker County. This facility will make available industrial kitchen appliances for local and minority-operated food and farm enterprises and serve as a center for business training and development.

Dec. 15, 2022 Georgia Trend – Exclusive!
Tharon Johnson writes, housing affordability has become one of the greatest public policy challenges of the 21st century. In 1972, the median home price in this country was just $26,800, or $189,500 in current dollars.

Dec. 15, 2022 State Affairs
Tammy Joyner reports that Georgia's fiscal economist, Jeffrey Dorfman's job is making sure the state of Georgia stays on the fiscally straight-and-narrow. He develops forecasts based Georgia's tax revenue, works closely with bond-rating agencies on revenue and economic trends and manages the development of fiscal impact estimates on tax-related legislative proposals.

Dec. 15, 2022 Georgia Recorder
Jill Nolin reports that a bipartisan Senate panel has proposed funding services for an additional 2,400 people with disabilities next year, putting the state on track to eliminate Georgia's waitlist in three years. And those state senators are also pushing for a wage increase for the workforce providing direct care for people with disabilities so they can live in their homes and communities.

Dec. 15, 2022 GPB
Staff reports that Georgia's Dec. 6 runoff election, which saw U.S. Sen. Raphael Warnock's victory against former University of Georgia football player Herschel Walker drew ire on both sides of the aisle. Complaints by politicians and voters included the racist history of the process, long lines at the polls and a reduced early voting period allowed by Georgia's latest voting law, Senate Bill 202, which spawned a successful lawsuit filed by Warnock's campaign to petition for Saturday voting.

Dec. 15, 2022 Capitol Beat News
Rebecca Grapevine reports that Georgia should add 2,400 slots for serving people with intellectual and developmental disabilities in their homes and communities in next year's budget, a state Senate study committee recommended Wednesday. "We're looking at hopefully being able to eliminate the waiting list over a three-year period," said state Sen. Sally Harrell, D-Atlanta, co-chairwoman of the committee.


Dec. 15, 2022 Atlanta Journal-Constitution
David Wickert reports that some Georgia Republicans shared wild conspiracy theories with the White House as former President Donald Trump tried to overturn Joe Biden's 2020 victory here, newly uncovered text messages show. U.S. Rep. Rick Allen, R-Evans, shared unverified reports that breaches of driver's license data led to widespread voter fraud with White House Chief of Staff Mark Meadows, documents obtained by the online news organization Talking Points Memo show.