Georgia Trend Daily – Dec. 12, 2022
Dec. 12, 2022 Georgia.gov
Staff reports that the State of Georgia's net tax collections in November totaled almost $2.29 billion for a decrease of $2.4 million, or -0.1 percent, compared to November 2021 when net tax collections totaled just over $2.29 billion. Year-to-date, net tax revenue collections totaled $12.61 billion for an increase of $741.7 million, or 6.2 percent, over FY 2022.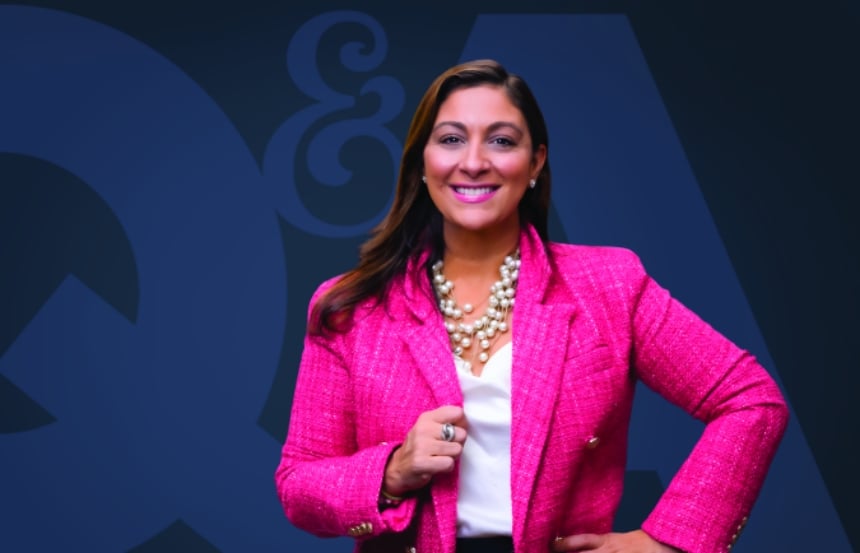 Dec. 12, 2022 Georgia Trend – Exclusive!
Kenna Simmons reports that Verónica Maldonado-Torres, president of the Georgia Hispanic Chamber of Commerce, knows firsthand the struggles and triumphs of being a small business owner. Not only is she the founder of a consulting firm that helps small businesses increase sales and maximize growth, she grew up in an entrepreneurial family.

Dec. 12, 2022 Atlanta Journal-Constitution
Drew Kann reports that Georgia Power and staff for state utility regulators appear to be in a stalemate over the company's request to raise its electricity rates, people with knowledge of the negotiations tell the Atlanta Journal-Constitution. The development adds fresh uncertainty near the end of high-stakes, monthslong case which could affect how much the company's 2.7 million customers pay for electricity for years to come.

Dec. 12, 2022 Capitol Beat News
Dave Williams reports that Georgia's economy will enter a mild, short recession early next year that should only persist for about six months, the dean of the University of Georgia's Terry College of Business said Friday. Georgia, however, is better positioned than other states to weather the recession because of its strong labor market and several major economic development projects that will pour investment into the state and create jobs, Ayers said.

Dec. 12, 2022 Atlanta Business Chronicle
Savanna Sicurella reports that Georgia has spent one calendar year flexing its muscles among its Southeastern competitors to land electric vehicle manufacturers and parts suppliers. Between December and May, Georgia landed two manufacturers, Rivian Automotive Inc. and Hyundai Motor Group.

Dec. 12, 2022 Augusta Chronicle
Joe Hotchkiss reports that Augusta's healthcare and cybersecurity job sectors are poised for growth over the next decade. Dr. Simon Medcalfe, a professor with Augusta University's Hull College of Business, noted as much on Thursday in his 15th Annual Economic Forecast for the Augusta area.

Dec. 12, 2022 Albany Herald
Staff reports, during the October 2022 State Transportation Board meeting, the Georgia Department of Transportation announced it awarded 25 projects valued at approximately $152,464,122. The largest single investment, worth approximately $9 million, was awarded to The Scruggs Company.

Dec. 12, 2022 Savannah Morning News
Drew Favakah reports that the U.S. Department of Justice announced that it will award a $750,000 grant to Tharros Place, a start-up Savannah-based nonprofit that will provide a residential facility and wraparound support services to survivors of human trafficking. The residential facility will be open in the summer of 2023 and staffed by trained and licensed professionals providing trauma-informed, client-centered care to girls ages 11 to 17.

Dec. 12, 2022 Dalton Daily Citizen
Staff reports that Shaw Industries Group Inc. has announced it has enrolled to pursue the new WELL Equity Rating developed by the International WELL Building Institute (IWBI). The WELL Equity Rating is designed to help organizations act on their diversity, equity, inclusion (DEI) and accessibility goals and improve company culture and employee health.

Dec. 12, 2022 WABE
Emily Jones reports that two North Atlantic right whale calves have been spotted swimming with their moms off Georgia's coast this week, marking the start to the calving season for the critically endangered species. On Wednesday, an aerial survey team saw a whale known as Medusa swimming with a calf off St. Catherine's Sound.

Dec. 12, 2022 Milledgeville Union-Recorder, CNHI
Asia Ashley reports that Gov. Brian Kemp on Thursday announced proposals to help put money into the pockets of Georgians as the country endures "40-year high inflation." He frequently blamed high gas prices, grocery costs and living expenses on the federal government and the Biden administration.

Dec. 12, 2022 Atlanta Journal-Constitution
Maureen Downey reports that Sen. Raphael Warnock's reelection sparked social media posts from around the country thanking Georgia for solidifying the Democratic majority in the U.S. Senate, thanking Stacey Abrams for her get-out-the-vote initiatives.