Q&A with Verónica Maldonado-Torres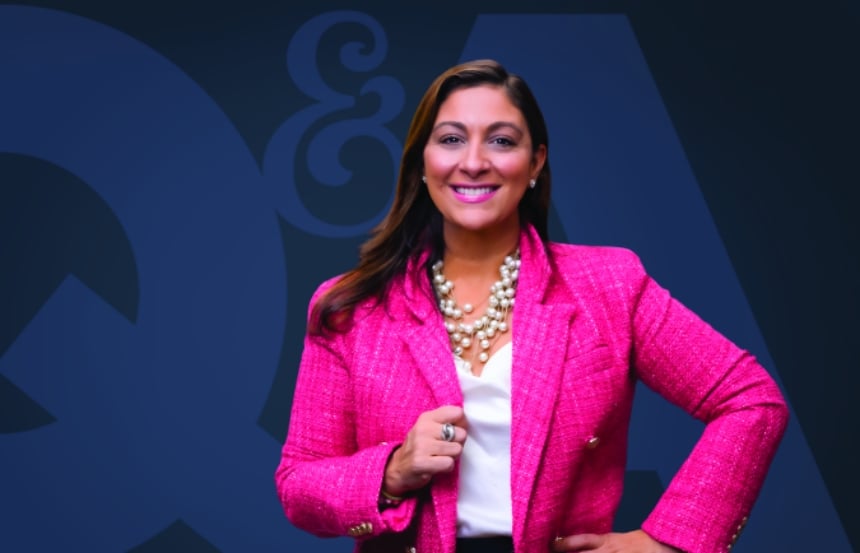 Verónica Maldonado-Torres, president of the Georgia Hispanic Chamber of Commerce, knows firsthand the struggles and triumphs of being a small business owner. Not only is she the founder of a consulting firm that helps small businesses increase sales and maximize growth, she grew up in an entrepreneurial family. Her grandfather opened a printing franchise which grew into a digital communications agency where her mother now serves as CEO. Both immigrated to the U.S. in the 1980s — her mother and father first, followed by her grandfather.
Georgia Trend interviewed Maldonado-Torres for a Q&A in our December issue. Here's a shirt, edited excerpt from that interview – you can find much more in A Drive to Thrive.
Georgia Trend: Tell us about your family and the influence they've had on you, especially the women.
Maldonado-Torres: I grew up watching what I believe is the American dream. The American dream to me, it's really economic freedom, it's the opportunity to come here and be prosperous. And I often think that the lens through which I see the world is that economic freedom and that economic prosperity comes from the pathway of entrepreneurship for many of us.
[For] many in the Hispanic community that … offers flexibility because for many of us business is family, and many of our family are working in our businesses. So, seeing the pathway of my grandparents and my mother starting all over again in a new country with a lot of hope and a lot of dreams, seeing the blood, sweat and work that they had to understand and navigate the system of how to start an enterprise here, how to get access to capital, or boot strap it….
I grew up in the halls of minority business and organizations like the Georgia Hispanic Chamber. My mom was very engaged as a member, as a board member, as a community member. Business was what I grew up seeing. And I've been fortunate enough to see women trailblazing… and just seeing women go for it. That's been a huge influence and driver for me in that entrepreneurial background.
Read the rest of the interview here.
Photo: DaemonPictures.com
 Do you follow us? Find us on Linkedin, Facebook, Twitter and Instagram.