Georgia Trend Daily – Dec. 8, 2022
Dec. 8, 2022 Capitol Beat News
Dave Williams reports that Georgia Power has completed cold hydro testing for the second of two additional nuclear reactors being built at Plant Vogtle, confirming the reactor's coolant system functions as designed, the utility announced Wednesday. The completion of cold hydro testing is required to support the last major test remaining at the facility's Unit 4, hot functional testing, which Georgia Power expects to begin by the end of the first quarter of 2023.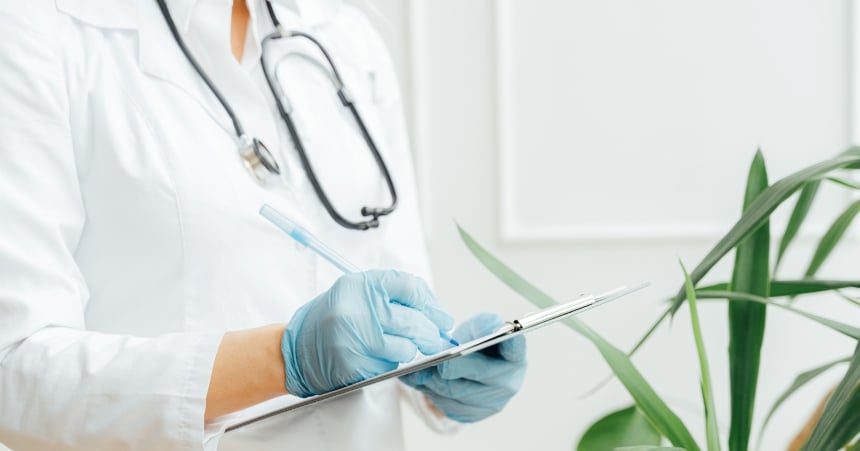 Dec. 8, 2022 Georgia Trend – Exclusive!
Kenna Simmons reports that Georgia ranks 36th among states in United Health Foundation's 2022 America's Health Rankings. The report analyzes overall health represented by 51 measures across five categories, including social and economic factors, physical environment, behaviors, clinical care and health outcomes.

Dec. 8, 2022 GlobalAtlanta.com
Staff reports that in 2022, the Georgia Department of Economic Development's International Trade Division recognized Athens Research and Technology as an Exporter of the Year in the small company category. This Athens-based company was one of three chosen from the 2022 GLOBE Award winners for their success in global exporting.

Dec. 8, 2022 Albany Herald
Staff reports that Tyson Foods is saying thank you once again to more than 90,000 hourly team members across the U.S. by giving them approximately $50 million in year-end bonuses for their efforts over the past year. For team members in the U.S., these bonuses range from $300 to $700, and will be distributed starting in mid-December. In addition to year-end bonuses, Tyson, which has a plant in Mitchell County, is offering flexible work schedules at some facilities and new and expanded benefits, services and resources for all U.S. team members beginning in 2023.

Dec. 8, 2022 Savannah Morning News
Nancy Guan reports, with less than a month left until the expiration of the Local Option Sales Tax agreement between Chatham County and the county's eight municipalities, negotiations on how to distribute millions in sales tax revenues resume Wednesday behind closed doors. The ability to continue collecting the 1% levy on goods and services in the county — projected to generate $1 billion in a 10-year cycle — hinges on an agreement between the county government and its eight municipalities before the end of the year.

Dec. 8, 2022 Athens Banner-Herald
Wayne Ford reports that an effort by some members of the Athens-Clarke County Commission to give collective bargaining powers to a labor union at the Athens-Clarke County Fire Department failed to pass Tuesday evening, but those discussions will continue in the new year. A resolution of support and a proposed ordinance for the union were both before the commission and while a resolution supporting the measure passed with a five to four vote, the commission later voted to move the issue to a January meeting.


Dec. 8, 2022 Gainesville Times
Ben Anderson reports that Buford City Schools and Hall County Schools are squabbling over sales tax money, and there is little sign at this stage that the dispute will be settled outside of court. Buford filed a lawsuit Nov. 18 against Hall for $1.64 million, the amount equal to its remaining share of sales tax money.

Dec. 8, 2022 The Center Square
T.A. DeFeo reports that Georgia topped the list of the American Tort Reform Foundation's annual "Judicial Hellholes" report. The Peach State edged out the Supreme Court of Pennsylvania, the Philadelphia Court of Common Pleas and the states of California and New York to top the list.

Dec. 8, 2022 Marietta Daily Journal
Chart Riggall reports that Marietta City Schools Superintendent Grant Rivera told Cobb lawmakers Wednesday the state is facing a crossroads in how it responds to pandemic learning losses. Flush with federal cash, Rivera added, school districts are uniquely positioned to address those losses if they spend their money wisely. And for him, that starts with addressing literacy.

Dec. 8, 2022 Georgia Recorder
Stanley Dunlap reports that after spending one year in the U.S. Senate, appointed Sen. Kelly Loeffler successfully cleared a crowded nonpartisan jungle primary in her quest to be elected to the seat. But when the Republican incumbent went head to head with Democrat Raphael Warnock after no candidate reached Georgia's required 50% threshold in the first round of voting, she came up short in the high-stakes January 2021 runoff and lost the seat.

Dec. 8, 2022 Capitol Beat News
Dave Williams reports that Georgia House Speaker Jan Jones appointed former House Majority Whip Matt Hatchett Wednesday to chair the House Appropriations Committee. "Over his dozen years of service in the House, Chairman Hatchett has earned the trust and respect of our colleagues and brings considerable expertise to this new leadership position," said Jones, R-Milton.

Dec. 8, 2022 Atlanta Journal-Constitution
Greg Bluestein reports that U.S. Sen. Raphael Warnock's runoff victory proved that a consequential bloc of Georgia voters won't habitually back a candidate just because of party affiliation, a maverick streak that could redefine the state's role in the next race for the White House. Had Warnock lost Tuesday's runoff to Republican Herschel Walker, Georgia's vote for President Joe Biden in 2020 and Democratic sweeps of the 2021 runoffs might be seen as more of a fluke than a flip.