Georgia Trend Daily – Dec. 5, 2022
Dec. 5, 2022 GlobalAtlanta.com
Trevor Williams reports that semiconductors have flooded the news in recent months as chip shortages have brought about long lead times on products from cars to computers. Less attention has been paid to what undergirds those chips, the substrates to which they're affixed, and how this crucial piece plays into their computing power.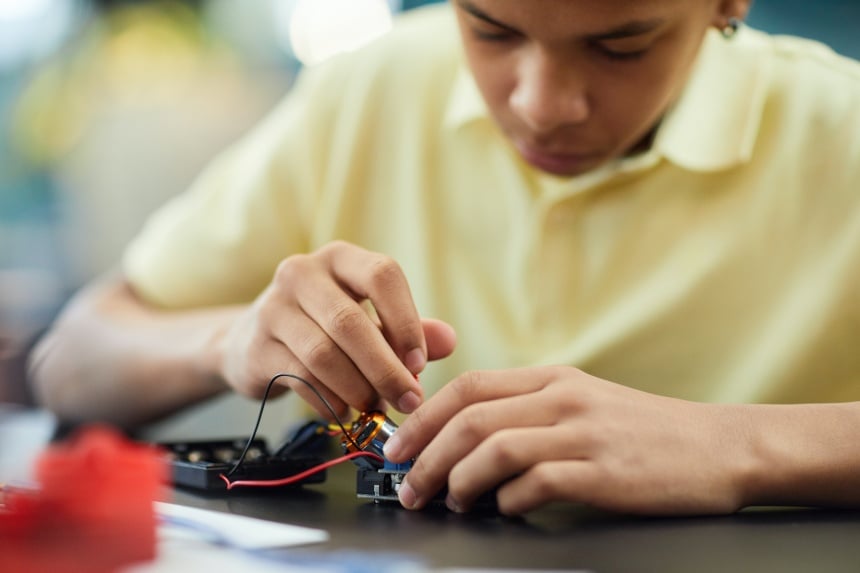 Dec. 5, 2022 Georgia Trend – Exclusive!
Kenna Simmons reports that new college and career academies will be established in Dooly and Monroe counties, Gov. Brian Kemp announced last week. That will bring the total across the state to 57, where the existing academies are already serving more than 45,000 high school students.

Dec. 5, 2022 Atlanta Journal-Constitution
Kelly Yamanouchi reports that the pilots union at Delta Air Lines said it has reached an agreement in principle for a new labor contract with the company, including an initial 18% pay increase. The pilots union had picketed at airports earlier this year, and Delta pilots in October voted to authorize their leaders to call a strike if necessary.

Dec. 5, 2022 The Center Square
T.A. DeFeo reports that a new analysis has identified the most dangerous roads in Georgia, all in the metro Atlanta area. Moreover, a fifth of deadly crashes involved drunken driving, while a similar amount (19%) were connected to speeding, the analysis from MoneyGeek, a personal finance technology company, revealed.

Dec. 5, 2022 Savannah Morning News
Latrice Williams reports that when Ken Lee was sworn in as mayor of Rincon in 2006, the tiny town was on the cusp of outgrowing itself. Rooftops were popping up rapidly and newcomers were flocking to the area known for having one of the best school systems in the state.

Dec. 5, 2022 The Brunswick News
Gordon Jackson reports that environmental groups are expressing concerns about the proposed visitor use management plan for Cumberland Island National Seashore. The organization Wild Cumberland makes it clear it disagrees with the wide range of changes proposed by the National Park Service (NPS).


Dec. 5, 2022 Covington News
Staff reports that American Correctional Association (ACA) recently announced that Georgia Department of Juvenile Justice (DJJ) Commissioner Tyrone Oliver was elected as ACA's next Vice President. Oliver will be sworn into the voluntary post during the ACA's Winter Meeting in January 2023.

Dec. 5, 2022 Albany Herald
Alan Mauldin reports that with the coming implementation of a master plan, Albany's downtown is on track for revitalization and, the hope is, a return of vibrancy and business activity to the district. During a Tuesday session with local lawmakers seeking input on the needs of the city, Dougherty County and non-government entities, city commissioners pitched the idea of creating commercial improvement districts to give those two areas an infusion of cash.

Dec. 5, 2022 Savannah Morning News
Adam Van Brimmer reports, when the Georgia General Assembly convenes for the start of the 2023 session on Jan. 9 at the Georgia Capitol, the Savannah-Chatham delegation will have a new look. Gone will be the area's senior state senator, Lester Jackson, who declined to run for re-election and exits the Legislature after 24 years in office.

Dec. 5, 2022 Newnan Times-Herald
Staff reports, at their meeting on Thursday, Coweta County Development Authority board members approved hiring Alan Smith Consulting to apply for and manage a $7 million EDGE grant for Freyr Title Resolution. EDGE is a state fund that helps eligible applicants competing with another state for the location of a project.

Dec. 5, 2022 Capitol Beat News
Dave Williams reports that the Democratic National Committee's Rules and Bylaws Committee voted Friday to recommend shuffling the 2024 presidential primary schedule to give Georgia and several other states earlier primaries. Under the proposed schedule, Iowa and New Hampshire – historically the first Democratic caucus and primary states – would give way to South Carolina, Georgia, Nevada, and Michigan.

Dec. 5, 2022 Atlanta Journal-Constitution
Patricia Murphy, Greg Bluestein and Tia Mitchell report, it's the eve of the Senate runoff, so it's time for a by the numbers look at the race between U.S. Sen. Raphael Warnock and Republican Herschel Walker. More than 1.85 million: The number of Georgians who cast early ballots through the weekend, per Secretary of State Brad Raffensperger.