Georgia Trend Daily – Nov. 3, 2022
Nov. 3, 2022 The Brunswick News
Hank Rowland reports that NOAA will review the thousands of comments it received before deciding on changes to federal rules aimed at bolstering protection of North Atlantic right whales. It will likely be months before a decision is announced, a spokesperson for the National Oceanic and Atmospheric Administration indicated Tuesday.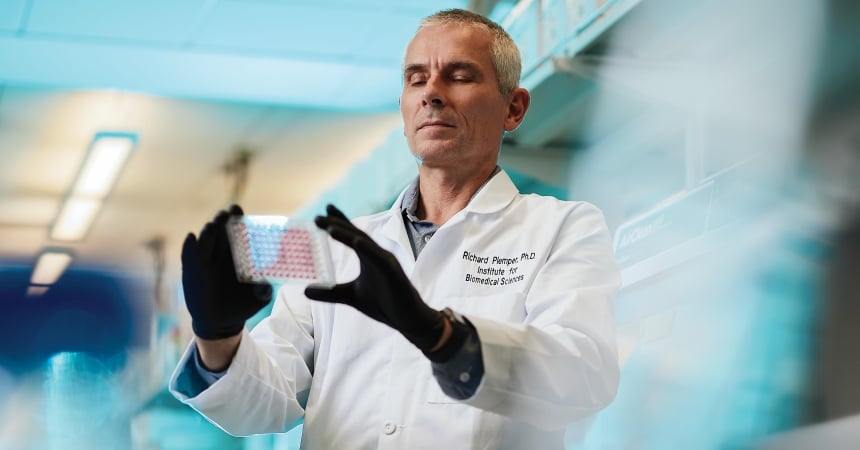 Nov. 3, 2022 Georgia Trend – Exclusive!
Kenna Simmons reports, when it was announced in October that the Georgia Clinical & Translational Science Alliance (CTSA), a group of Georgia universities, had received a $58.6 million grant from the National Institutes of Health to continue to improve the health of the state's residents, it was a big announcement: The grant was the largest since the consortium – consisting of Emory University, Morehouse School of Medicine, Georgia Tech and the University of Georgia, plus partners including Children's Healthcare of Atlanta – was formed in 2007.

Nov. 3, 2022 Atlanta Journal-Constitution
Emily Garcia reports that EnviroSpark, an electric vehicle (EV) charging company, announced Tuesday that construction is under way on three charging station projects to be placed at the Georgia Aquarium, Atlanta Humane Society and Woodruff Arts Center, in partnership with their nonprofit organizations. Georgia-based EnviroSpark plans to install, manage and maintain the chargers at no cost to the organizations.

Nov. 3, 2022 Savannah Morning News
Nancy Guan reports that the City of Port Wentworth is considering redrawing its district lines after decennial census data showed significant growth within the municipality. Since 2010, the city saw its population more than double from around 5,300 to nearly 12,000 people, making it one of the fastest growing cities in Georgia.

Nov. 3, 2022 Marietta Daily Journal
Staff reports that GreyStone Power Corporation, which serves portions of south Cobb County, is launching a pilot project to provide access to high-speed internet to over 5,000 unserved and underserved locations within its service area. The pilot project's proposed route is expected to provide broadband access to members in areas of southern Fulton County, southern Douglas County, portions of eastern Carroll County and a small section of southern Paulding County.


Nov. 3, 2022 Albany Herald
Staff reports that Congressman Sanford D. Bishop Jr., D-Ga., announced a $2,997,777 Connecting Minority Communities Program grant to Albany State University. The U.S. Department of Commerce program is overseen by the National Telecommunications and Information Administration and focuses on providing and expanding broadband internet service and equipment for historically black colleges and universities, tribal colleges and universities, and minority-serving institutions.

Nov. 3, 2022 Gwinnett Daily Post
Staff reports that tens of thousands of Walton Electric Membership Corporation customer-owners are helping local charities with their spare change by allowing the cooperative to round up their electric bill to the next dollar. In turn, that empowers the Operation Round Up program to help local charities when they need it most. In the most recent distributions, $174,037 aided worthy organizations and needy individuals throughout the utility's 10-county service area.

Nov. 3, 2022 Georgia.gov
Staff reports that Governor Brian P. Kemp on Wednesday joined the Department of Administrative Services (DOAS) in announcing the release of the Small Business and Supplier Diversity Initiative Report, mandated by Executive Order 07.13.22.01. The report outlines several recommendations to further access to Georgia's procurement process and resources for small, minority-owned, woman-owned, and veteran-owned businesses.

Nov. 3, 2022 The Center Square
T.A. DeFeo reports that the Georgia Department of Transportation awarded more than $91.4 million for 22 projects in September, officials said. Nearly half (47.8%) went to bridge projects, while about a third (31.8%) went to resurfacing projects.

Nov. 3, 2022 Capitol Beat News
Dave Williams reports that representatives of convenience stores asked Georgia lawmakers Wednesday to ensure the electric vehicle charging stations they build in the coming years can compete fairly with those owned by utilities. The General Assembly's Joint Study Committee on the Electrification of Transportation is due by Dec. 1 to recommend legislation to be considered during the 2023 session starting in January.

Nov. 3, 2022 Atlanta Journal-Constitution
Maris Lutz reports, when the state commission that regulates utilities meets for a public hearing next week to consider a rate hike for Georgia Power customers, one group could be asked to leave the room: the public itself. That's because the Public Service Commission (PSC), an elected body, revised its rules over the summer to empower commissioners to remove members of the public from meetings for no reason.