Political Notes: The Ups, Downs and In-betweens
Abortion decriminalization, vaping settlement, more college degrees, a water win and more.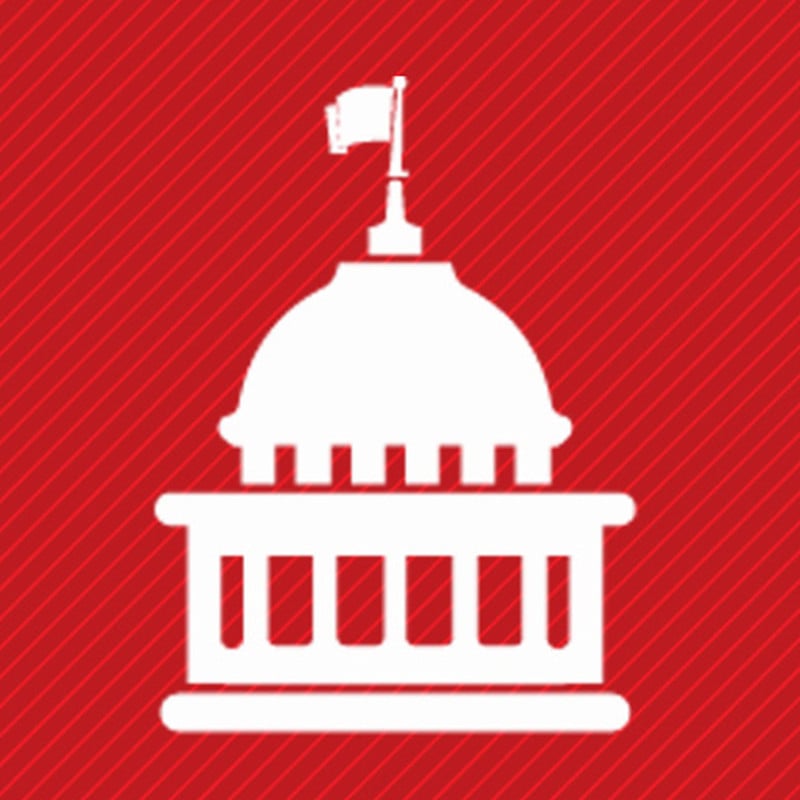 Abortion Decriminalization: DeKalb County's City of Pine Lake, which has all-female leadership, including the mayor and city council members, has adopted a resolution requesting the city's police department not investigate reports of abortion care and indicating that no city funds will be used to record or investigate such reports.
The resolution states that the city "supports an individual's right to choose" and that "the right to privacy should protect healthcare providers, patients and all others involved with medical treatment from any criminal investigation related to decisions made within the provider-patient relationship, including abortion, as long as those decisions occur without coercion, force or negligence."
Other jurisdictions, including Atlanta, Savannah, Athens-Clarke County and the City of South Fulton, have all adopted similar resolutions since the U.S. Supreme Court reversed Roe v. Wade and the Eleventh District Court of Appeals subsequently allowed Georgia's HB 481, "the heartbeat law" passed in 2019, to go into effect last July.
---
Nov. 8 Election: After the long contentious months of ads, more ads, debates and debates about debates, Georgia voters who have not voted early or by absentee ballot will go to the polls Tuesday, Nov. 8, to cast their ballots for one U.S. senator, all 14 Congressional representatives, the governor, lieutenant governor and all the state's constitutional officers, as well as members of the General Assembly and a host of local officials.
Lists of polling places are available via the Secretary of State's website, sos.ga.gov. The runoff election date, should it be needed, is Tuesday, Dec. 6.
---
Water Win: Gov. Brian Kemp has announced the Lake Lanier Water Service Provider agreement, more than 30 years in the making. He was joined by former Gov. Nathan Deal, Environmental Protection Division Director Rick Dunn, local officials and water service providers for the cities of Buford, Gainesville and Cumming and the counties of Gwinnett, Hall and Forsyth. The agreement allows these providers to access the Lake Lanier water supply through 2050.
"We're celebrating a landmark agreement to draw from a crucial asset for both our state and its future – Lake Lanier," Kemp said in a press release. "After decades of work and negotiation, we have reached a sound, carefully developed and fair resolution to the long and slow battle of the so-called 'Water Wars.'"
This agreement follows an announcement last year of a contract between Georgia and the U.S. Army Corps of Engineers for water storage in Lake Lanier, the largest reservoir in North Georgia. More than 1.5 million residents and businesses depend on its water supply.
---
More Degrees: The number of degrees awarded by University System of Georgia (USG) institutions in FY2022 reached an all-time high of 74,446, representing a 2.1% increase over the previous year.
The USG notes that the number of degrees awarded has increased by 36% since the system joined the Complete College America national advocacy program in 2011. Over that same period, systemwide enrollment has grown by 7.1%.
---
Sheriff Suspended: Miller County Sheriff Richard Morgan, facing charges of sexual battery and violating his oath of office, was suspended from office in September for 60 days, following a recommendation by Attorney General Chris Carr and two Georgia sheriffs who reviewed the case.
Miller was arrested in August by agents from the Georgia Bureau of Investigation, which said the charges stem from "an incident that took place while on a 911 call."
An Associated Press report notes that Morgan ran against incumbent Sheriff Scott Worsley in 2020. Worsley died the week before election day but still took 52% of the vote. As runner-up, Morgan became sheriff.
---
Big Settlement Share: Georgia is one of 34 states that will share in funds from a $438.5 million settlement with e-cigarette maker JUUL Labs over the company's marketing and sales practices, according to Attorney General Chris Carr, who said the state's share will be more than $19 million.
A two-year investigation found that JUUL aggressively marketed to underage users with launch parties, ads using young models, social media posts and free samples. The company sold its vape cartridges in flavors designed to appeal to young users. Additionally, JUUL manipulated the chemical composition of its product to make the vapor less harsh for those underaged users.
"Underage vaping has reached epidemic proportions and our office is committed to protecting Georgia's youth from products that could be harmful to their health," Carr said. "That includes holding accountable those that unlawfully try to sell dangerous and addictive e-cigarettes to minors in our state."