Catching Up With … Santiago Marquez
Santiago Marquez jumped into the CEO's seat in July 2020, in the midst of the pandemic. This year, the organization he leads celebrates 50 years of serving a community that was hit hard by COVID-19.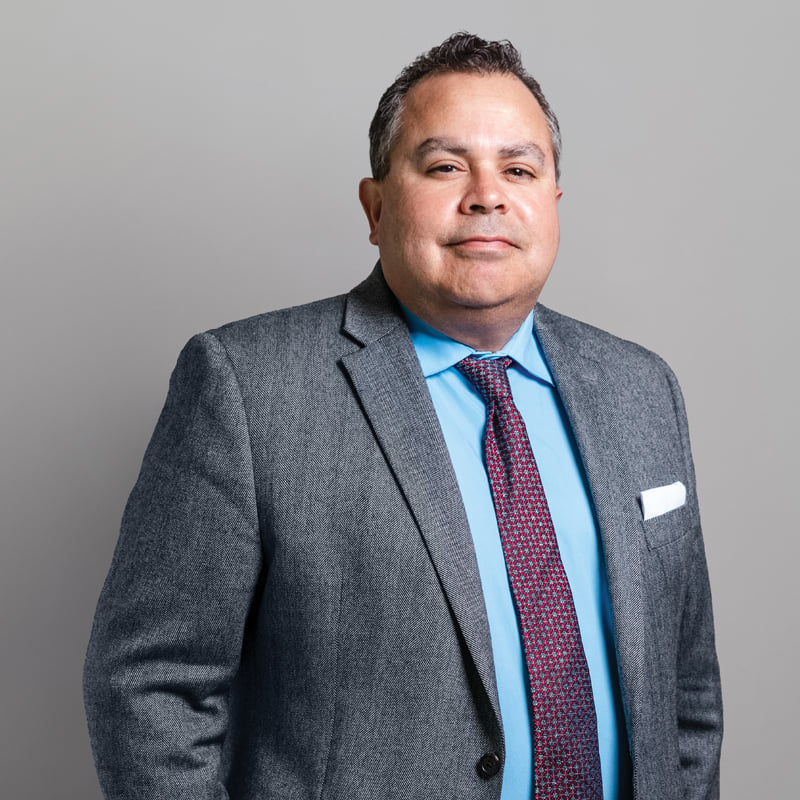 Q: What is the Latin American Association?
A: The LAA is a social-service organization, primarily focused on helping the Latino community to stabilize and access opportunities here in Georgia. We do family well-being. We have social workers that can help with SNAP benefits – food stamps – domestic violence, food insecurity. We have a food pantry. We also have financial assistance. Youth services is part of that.
From there, we can determine if we can help [the people we serve] further in-house or if we need to refer them out. In-house, we offer immigration services [and] economic empowerment services, which include a job-ready piece, English language, job training, digital literacy, even entrepreneurship for women. We're the one place where the community goes, [whether] they're in trouble and need help, or they're newly arrived and don't know how to get established.
---
Q: How has LAA changed over 50 years?
A: It started in a basement in 1972. Since then, there's been definite growth and incredible relevance. The LAA is now having to come out of this [pandemic] into a new normal. One of the big changes was the workforce. We tend to serve a lot of folks who are in that essential-worker category that got walloped during the pandemic. Now we're seeing a huge demand for that digital literacy component.
The population that we serve tends to lack transportation. We're a building- based organization, so the assumption is that people will come to you for services. We want to keep that going. However, we know that to reach those that are most vulnerable, we have to take our services to them. So there's a shift in the outreach and how we bring services to the community.
---
Q: How was your community impacted by COVID?
A: The community that we serve was really one of the hardest-hit by COVID, and it's a community that was already struggling. The first thing that happened was job loss. There were a lot of places that closed, or people couldn't go to work. When there was an ability to go back to work, it was essential work, it was not working from home. So there was a lot of illness. And there's a lack of healthcare [access]. We're just starting to see more the repercussions of the pandemic.
---
Q: What are the biggest needs then, coming out of COVID?
A: No. 1 is to stabilize the community, to make sure that we're able to help them have a domicile. No. 2 is employment. The good news is, there's plenty of employment in the state and in the metro area. No. 3 is taking care of the children.
There's a tremendous disparity with healthcare. Many in our community don't have health insurance. The pandemic has really shown us the importance of health and well-being.
---
Q: What do you feel hopeful about?
A: The beautiful thing about the community is there's a spirit of resilience that I think is just ingrained in a lot of immigrants. There's nothing more American than being an immigrant. That's how this country was built, [with] that spirit of resilience and entrepreneurship. I know that spirit is alive and well in our community.
---
Q: What do you see for the next 50 years?
A: I see the LAA as being the premier Hispanic-serving organization in the state of Georgia. I see more collaborations and partnerships with other organizations, to be able to serve the community and meet them where they are, having more of a physical presence throughout the state.
I'm looking at how can we really move the needle with the community in terms of economic mobility, getting people to the point where they're producing, they're part of that American dream.