Best in the (music) business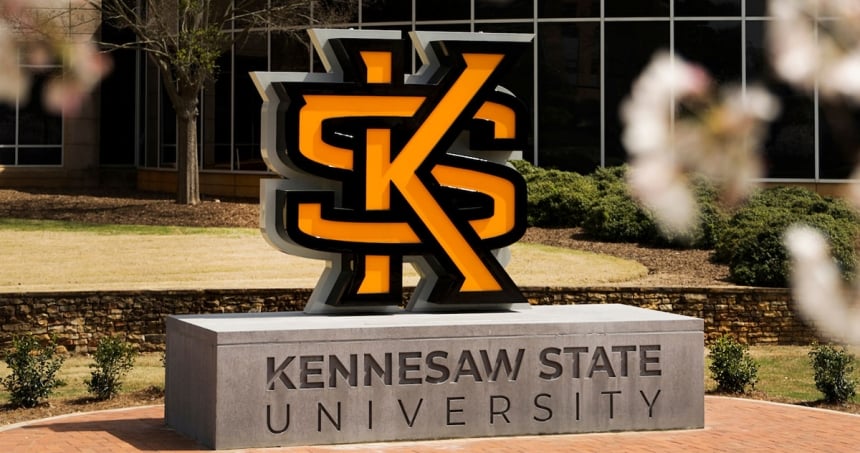 You hear about MBA programs all the time. What about an MEBUS? That stands for music and entertainment business program, and Kennesaw State University's is one of the best in the world.
Don't just take it from us – Billboard magazine says so, ranking the Joel A. Katz Music and Entertainment Business program, part of the Coles College of Business, among the 38 best programs in the world for preparing students for careers in entertainment. According to Billboard, "These are young men and women running all aspects of on-campus record labels, crafting career-launching business plans, engaging in data analysis and benefiting from on-campus speakers who represent the highest levels of the music business, both artists and executives alike."
It's the 4th time KSU's program, named after famed Atlanta music and entertainment attorney Joel Katz, has been ranked as one of the best by Billboard. The magazine noted in particular the opportunities students have for real-life experience in the entertainment business, such as through MEBUS Mixers, held each semester at MadLife Stage & Studios in Woodstock.  During the event, 25 students perform on stage for an audience of 250, with MEBUS student stage managers, promoters and video and audio producers running the show.
Billboard also noted KSU's collection of music memorabilia from Katz that includes autographed photos, platinum records and musical instruments from artists such as Michael Jackson, James Brown, Whitney Houston and others, all clients of Katz's.
Photo courtesy Kennesaw State University
Do you follow us? Find us on Linkedin, Facebook, Twitter and Instagram.