Georgia Trend Daily – Oct. 27, 2022
Oct. 27, 2022 GlobalAtlanta.com
Trevor Williams reports that Belgian plastics and chemicals giant Solvay has been selected for a $178.2 million U.S. Department of Energy grant to help its Augusta site contribute to shoring up the American electric-vehicle battery supply chain. The grant, which is still subject to approval by the Solvay board of directors, would help the company construct a production line for polyvinylidene fluoride, or PVDF, a polymer used as a binder and coating for the separator in lithium-ion batteries.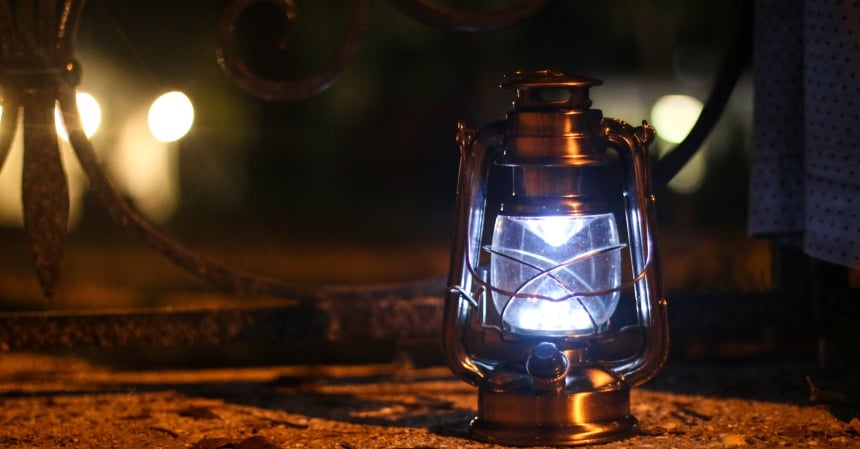 Oct. 27, 2022 Georgia Trend – Exclusive!
Kenna Simmons reports that Georgians know Jekyll Island's history is full of glitz and glitter – but ghouls and ghosts? You can judge for yourself with a paranormal history tour that delves into the isle's Gilded Age past.


Oct. 27, 2022 Atlanta Journal-Constitution
Michael E. Kanell reports that Ancora L&G will develop a multi-million dollar lab at Science Square Innovation District in Atlanta, Georgia, officials of the company said. The privately held company, which is based in Durham, N.C., announced the Atlanta project in conjunction with a similar development in Rhode Island, a project anchored by Brown University.

Oct. 27, 2022 Savannah Morning News
Zoe Nicholson reports that five months after the initial, record-breaking announcement that Hyundai would invest $5.5 billion to build an electric vehicle plant in Bryan County, the South Korean vehicle manufacturer broke ground Tuesday at the Bryan County megasite. Site prep is underway, with foundational pads set to be installed by year's end, according to Savannah Economic Development Authority CE Trip Tollison.

Oct. 27, 2022 Macon Telegraph
Hannah Jones reports that former Perry Police Chief Stephen Lynn began his new position as the U.S. Marshall of the Middle District of Georgia Monday. Lynn was first nominated for the role by President Joe Biden in May and was confirmed by the Senate Sept. 29.

Oct. 27, 2022 Georgia Trend – Exclusive!
Tom Oder reports, for an unprecedented eighth straight year, Georgia has won America's best-place-to-do-business crown. One of the brightest jewels in that crown belongs to the Gainesville-Hall County metropolitan statistical area (MSA).


Oct. 27, 2022 Marietta Daily Journal
Chart Riggall reports that in the midst of the biggest fight of her young political career, Democratic Commissioner Jerica Richardson tried to make the case that the issue at hand wasn't a partisan one. "This is about the balance of power amongst all 159 counties and the state General Assembly," Richardson said.

Oct. 27, 2022 The Brunswick News
Lauren McDonald reports that Glynn County Commissioner Allen Booker and others in the community had a clear message for those working to clean up a toxic waste site in Brunswick: Approach the challenge like your mother lived there. Work is underway to implement a corrective action plan at the Hercules/Pinova site on U.S. 17, where the hazardous chemical toxaphene was once produced and has infiltrated the groundwater and soil.

Oct. 27, 2022 GPB
Amanda Andrews reports, as more electric vehicles hit the road in coming years, first responders are learning how to handle the new technology in an emergency, such as fire. General Motors is hosting a nationwide tour to teach first responders about how to address a faulty battery versus a fuel engine.

Oct. 27, 2022 Georgia Recorder
Jill Nolin reports that health care providers at the center of a lawsuit challenging Georgia's six-week abortion ban say the new law has limited their ability to care for patients whose wellbeing may be at risk. But attorneys for the state invited out-of-state medical providers – including a Texas obstetrician and gynecologist whose credibility was questioned by a Florida judge this summer – to make the case that Georgia's law leaves room for physicians to use their best judgment when faced with a medical emergency threatening the life of a pregnant woman.

Oct. 27, 2022 Capitol Beat News
Dave Williams reports that conditions at the federal penitentiary in Atlanta appear to be improving, U.S. Sen. Jon Ossoff, D-Ga., said Wednesday after inspecting a facility that has drawn complaints from staff whistleblowers and inmates. But it's far too soon to declare the prison problem-free, Ossoff told reporters across the street from the facility after he and Colette Peters, the Federal Bureau of Prisons' new director, completed their inspection.

Oct. 27, 2022 Atlanta Journal-Constitution
Greg Bluestein reports that Stacey Abrams unveiled what's likely her final policy proposal before the Nov. 8 election, pledging to close what she called a "critical loophole" in the state's technology infrastructure that could leave systems vulnerable to hacking from Chinese government agents. Her proposal Thursday follows a report by the Center for Security and Emerging Technology that warned of loopholes in Georgia's restrictions that could open the door to digital espionage.