Georgia Trend Daily – Oct. 20, 2022
Oct. 20, 2022 Augusta Chronicle
Joe Hotchkiss reports that Augusta polymers plant has received a $178 million federal grant to build a companion facility to produce battery components for electric vehicles. The proposed new plant could bring as many as 500 construction jobs and 100 manufacturing jobs to the Augusta area, U.S. Sen Raphael Warnock's office announced in a statement Wednesday.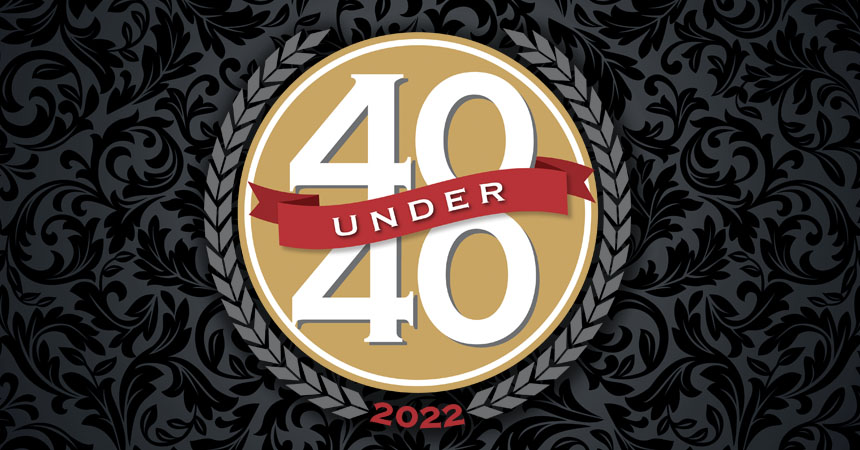 Oct. 20, 2022 Georgia Trend – Exclusive!
Mary Ann DeMuth reports that for 26 years Georgia Trend has been publishing a carefully curated list of the 40 Under 40, our annual selection of the state's rising stars. As you'll see, members of this year's group have already gone far and we expect them to continue their ascent.

Oct. 20, 2022 Atlanta Journal-Constitution
Drew Kann reports that so-called "forever chemicals" have been detected in several Georgia rivers, including the Chattahoochee, which serves as the primary source of drinking water for the city of Atlanta, according to a new report. Forever chemicals, also known as polyfluoroalkyl and perfluoroalkyl substances or their more common acronym, PFAS, do not break down in nature.

Oct. 20, 2022 The Center Square
T.A. DeFeo reports that Allie Kelly provided the Washington State Transportation Commission with a glimpse of the future of transportation technology with a presentation on "The Ray Highway," an 18-mile stretch of Interstate 85 in Georgia that serves as a real-time laboratory for innovative green ideas and technologies. The highway is named after Ray Anderson, founder and chair of Interface Inc., one of the world's largest manufactures of modular carpet for commercial and residential applications, and a green business pioneer who championed sustainability.

Oct. 20, 200 Atlanta Business Journal
Erik Spanberg and Erin Schilling report that the Atlanta area's economic growth lags other Sunbelt markets, according to data analysis and projections by the Kenan Institute of Private Enterprise at UNC Chapel Hill. According to the report, Atlanta ranks 25th among the 50 largest metro areas in the U.S. for gross domestic product growth in 2022 at 1.4%.

Oct. 20, 2022 The Brunswick News
Taylor Cooper reports that Brunswick City Commissioners voted to approve a 180-day moratorium on the "establishment, expansion or development of a homeless shelter where one is not currently operated." "I don't believe this to be a punitive measure, it's a measure the city needs to take so there's not knee-jerk reactions … I think this is going to give us an opportunity," said Brian Corry, Brunswick city attorney.

Oct. 20, 2022 Columbus Ledger-Enquirer
Kelby Hutchison reports that Federal authorities filed lawsuits Tuesday against six vape companies, including one in Columbus, that alleges the business or associated individuals illegally manufactured and sold electronic nicotine delivery system products without seeking FDA authorizations. They did so after receiving notice from the FDA about the need for authorization, the suit says.

Oct. 20, 2022 Georgia Recorder
Stanley Dunlap reports, when Raysa Aragon immigrated to the United States at the age of 38, living under the tyrannical regime of Cuban dictator Fidel Castro was more than enough to deter her from blindly joining a political party. For the next several decades, the 66-year-old retired interpreter and Clayton County resident voted for the candidates she thought were most suitable for office, but she was more ideologically aligned with ideals of independence and smaller government typically associated with Republicans.

Oct. 20, 2022 The Current
Craig Nelson reports that Savannah lawyer Wade Herring, fighting from behind to unseat four-term incumbent Buddy Carter, sought to persuade Coastal Georgia voters on Wednesday that his command of issues and ability to bridge the current divides in American politics compensated for his lack of experience in elected office.

Oct. 20, 2022 State Affairs
Jill Jordan Seider reports that while many Georgians may not be well-versed on expanding Medicaid in Georgia, nearly all have concerns about the rising costs of Medicare for themselves, their family members and their neighbors. An estimated 1.4 million Georgians are uninsured and Georgia's uninsured rate of 13.7% is third highest in the nation.

Oct. 20, 2022 Capitol Beat News
Dave Williams reports, after eclipsing the 2018 midterm elections turnout on the first day of early voting this week, Georgians surpassed the turnout ahead of the 2020 presidential election on the second day of early voting. More than 134,000 voters cast early ballots across the Peach State Tuesday, Georgia Secretary of State Brad Raffensperger reported.

Oct. 20, 2022 Atlanta Journal-Constitution
Patricia Murphy, Greg Bluestein and Tia Mitchell report that early voting continues to soar in Georgia, with data indicating that higher proportions of Black voters are casting ballots so far than in the last two election cycles. One reason behind the rising totals is a coalition of grassroots organizations that styles itself as the "closers" of election cycles.