Georgia Trend Daily – Oct. 17, 2022
Oct. 17, 2022 GlobalAtlanta.com
Trevor Williams reports that Argentina's robust software and IT sector can help fill the growing tech skills gap in the United States, and firms from the South American nation are eyeing Atlanta as a potential beachhead into the market. "The U.S. market faces a competitive talent crunch in the areas of finance, business services, technology, media, telecommunications and manufacturing," said Argentine Ambassador Jorge Argüello in Atlanta, noting that the shortage across all fields is projected at 6 million workers next year.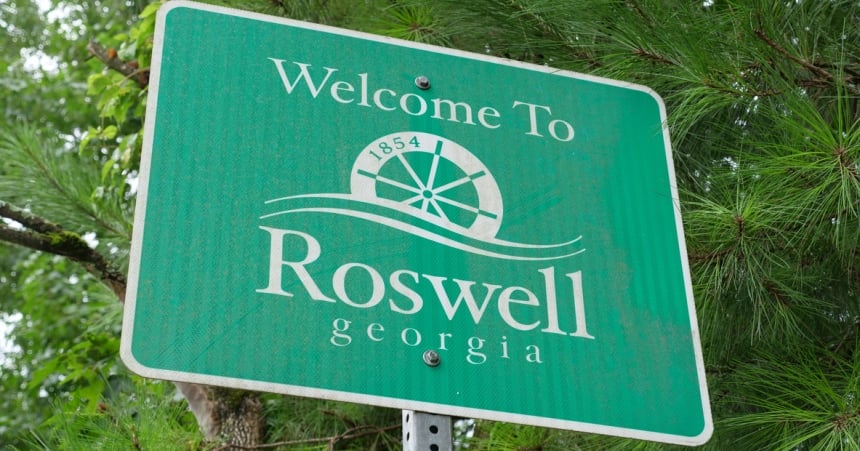 Oct. 17, 2022 Georgia Trend – Exclusive!
Kenna Simmons reports that there's a lot going on in Roswell lately – some things that are highly visible, like the cranes towering over the six-acre mixed-use Southern Post project in downtown, as well as some that are harder to spot but are still moving the city forward, like bringing on board Roswell's first economic development director.

Oct. 17, 2022 Atlanta Journal-Constitution
Drew Kann and Micheal E. Kanell report that Georgia Power announced Friday that engineers at Plant Vogtle have begun loading fuel into the first of two new reactors at the site, a significant step toward generating electricity from the first commercial nuclear units built in the U.S. in three decades. Technicians placed the first of 157 nuclear fuel assemblies inside Unit 3 just before midnight Thursday and worked through the night.

Oct. 17, 2022 Rome News-Tribune
David Crowder reports, if you're looking for a job in Northwest Georgia in manufacturing or transportation and warehousing, a commercial driver's license will give you a leg up on the competition. That's according to a report on job posting analytics presented during Wednesday's Northwest Georgia Regional Commission meeting.

Oct. 17, 2022 Marietta Daily Journal
Skyler Heath reports that MissQuito, a Marietta-based and women-led pest control company, announces its national franchise program Tuesday morning to grow and expand across the nation. Natasha Oldham, general manager of Missquito, said the franchise program was launched to expand its brand to new locations across the country.

Oct. 17, 2022 The Brunswick News
Larry Hobbs reports that the story of Cannon's Point on St. Simons Island dates back more than 220 years, but perhaps the most significant chapter in the peninsula's rich history is its most recent. Ever since the St. Simon's Land Trust entered into an agreement with The Nature Conservancy to hold the land as a conservation easement, the Cannon's Point Preserve has served as a public outdoors destination, protected wildlife habitat and grounds for ongoing scientific research.

Oct. 17, 2022 Savannah Morning News
Nancy Guan reports, after years of debate and deliberations, Tybee Island City Council voted Thursday to ban new short-term vacation rentals, or STVRs, in the island's residential neighborhoods. Council passed a number of new regulations aimed at limiting the number of STVRs on the island.

Oct. 17, 2022 Georgia Recorder
Jill Nolin reports that head of Georgia's safety net system for people with disabilities and behavioral health needs has announced she will retire after six years leading the agency. Judy Fitzgerald, commissioner of the state Department of Behavioral Health and Developmental Disabilities, will stay on through the end of the year to allow time to name a successor – something that won't happen until after the Nov. 8 election.

Oct. 17, 2022 GPB
Stephen Fowler reports that Democratic Rep. Sanford Bishop and his Republican challenger Chris West both shared their visions for improving quality of life in Southwest Georgia in an Atlanta Press Club debate Sunday. Bishop, the current longest-serving member of Georgia's congressional delegation, says his nearly three decades in Congress gives him the experience and relationships to deliver funding and services for what is one of the 10 poorest House districts in the country.

Oct. 17, 2022 Macon Telegraph
Hannah Jones reports that Georgia voters who show up at polling places wearing a Herschel Walker jersey will not be allowed to vote, the Bibb and Houston County election boards confirmed to the Telegraph Friday. The Georgia election code specifies that voters cannot solicit votes in any manner, distribute or display any campaign material "within 150 feet of the outer edge of any building within which a polling place is established," within a polling place or within 25 feet of a voter standing in line at the polls.

Oct. 17, 2022 State Affairs
Tammy Joyner and Jill Jordan Sieder report, lots of unanswered questions and a bit of a letdown. That's the opinion of a group of Savannah-area residents who watched Friday night's long-awaited Walker-Warnock debate.

Oct. 17, 2022 Atlanta Journal-Constitution
Patricia Murphy, Greg Bluestein and Tia Mitchell report that the Atlanta Press Club will host the first televised debate between Gov. Brian Kemp and Democrat Stacey Abrams tonight in a pivotal moment in their rematch. Here's what to watch.