Georgia Trend Daily – Oct. 13, 2022
Oct. 13, 2022 Capitol Beat News
Rebecca Grapevine reports that Georgia high school students earned an average ACT score of 21.6 this year, beating the national average of 19.8, according to new data from the state Department of Education. This is the sixth year in a row that Georgia's average ACT score has topped the national average.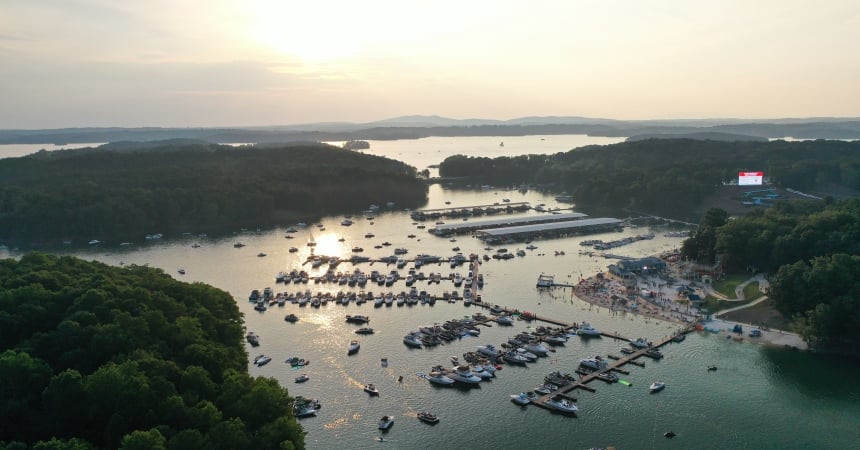 Oct. 13, 2022 Georgia Trend – Exclusive!
Kenna Simmons reports that serious boaters – as well as those just dreaming about lake life – will head to Lake Lanier this weekend for the Lake Lanier Boat Show, Oct. 14-16. Held on the docks of Margaritaville at Lake Lanier Islands, the show will offer a first look at more than 200 new 2023 models from more than 15 area boat dealers. There will also be live music, food trucks and other vendors.

Oct. 13, 2022 Atlanta Journal-Constitution
Kelly Yamanouchi reports that UPS has opened a mini-logistics hub inside the Russell Innovation Center for Entrepreneurs in Atlanta's westside, selling its services to growing businesses. Sandy Springs-based UPS now has a mini-UPS store, a mini-warehouse set up by its subsidiary Ware2Go and a training room at the UPS Logistics Launchpad facility at the Russell Innovation Center for Entrepreneurs (RICE) campus.

Oct. 13, 2022 GlobalAtlanta.com
Trevor Williams reports that Noodoe, which offers electric-vehicle charging stations and a software "operating system" for those deploying the assets, has become the first tech firm to take advantage of a Peachtree Corners partnership with a Taiwanese incubator. The northeast metro city's Curiosity Lab innovation center and real-world ground for autonomous, connected and electric vehicles launched a partnership with Taiwan's Startup Terrace on a virtual call in April, paving the way for future exchanges.

Oct. 13, 2022 Saporta Report
John Ruch reports that plans for a cell tower looming over Oakland Cemetery and Cabbagetown have revived with a state agency's opinion that there are no alternatives and visual impacts on historic sites are "unavoidable." Preservationists are blasting the decision for no-input secrecy and lack of any supporting documentation, which was only obtained recently by SaportaReport.

Oct. 13, 2022 Georgia Trend – Exclusive!
Tharon Johnson writes, elections between two candidates are a choice, not a referendum. In a referendum on an issue, a voter who dislikes the proposal can vote no.

Oct. 13, 2022 Valdosta Daily Times
Staff reports that Laurie Gay has been named publisher of The Valdosta Daily Times, Moultrie Observer, Tifton Gazette and Thomasville Times-Enterprise. Gay is a newspaper veteran with more than three decades of experience, all in South Georgia.

Oct. 13, 2022 Albany Herald, Gwinnett Daily Post
Rev. Charles Melvin Sherrod, whose grassroots organizing of unregistered black voters sent shock waves through the segregated South and kickstarted the Albany Movement, has died. He was 85.

Oct. 13, 2022 Gainesville Times
Jeff Gill reports, what to know about this race: This seat was left open when Butch Miller, who has served in the Senate since 2010, decided to run instead for lieutenant governor. Candidate Shelly Echols won a three-way race in the May 24 primary to become the Republican nominee. Democrat Jody Cooley was uncontested in the primary.

Oct. 13, 2022 Georgia Recorder
Ross Williams reports that despite political headwinds favoring Republicans, freshman Sen. Raphael Warnock has outshined his Democratic ticket-mates and remained neck-and-neck with Republican candidate Herschel Walker. A new statewide poll of likely voters paid for by the Georgia News Collaborative and conducted by the University of Georgia finds Warnock with a slight lead and picking up steam with key demographic groups.


Oct. 13, 2022 The Center Square
T.A. DeFeo reports that a new poll shows Gov. Brian Kemp widening his lead over challenger Stacey Abrams with less than a month until election day and just days before early voting starts. The new Georgia News Collaborative poll found Kemp, a Republican, leading Abrams, a Democrat, by a margin of 51% to 40.7%.

Oct. 13, 2022 Atlanta Journal-Constitution
Mark Niesse reports that while working for the U.S. Navy in California, Gamaliel Turner learned that his right to vote in Georgia had been challenged by the chairman of his home county's Republican Party. Turner was one of over 4,000 Muscogee County voters whose Georgia residency was questioned before the January 2021 runoff elections for U.S. Senate.