Lake Lanier Boat Show Oct. 14-16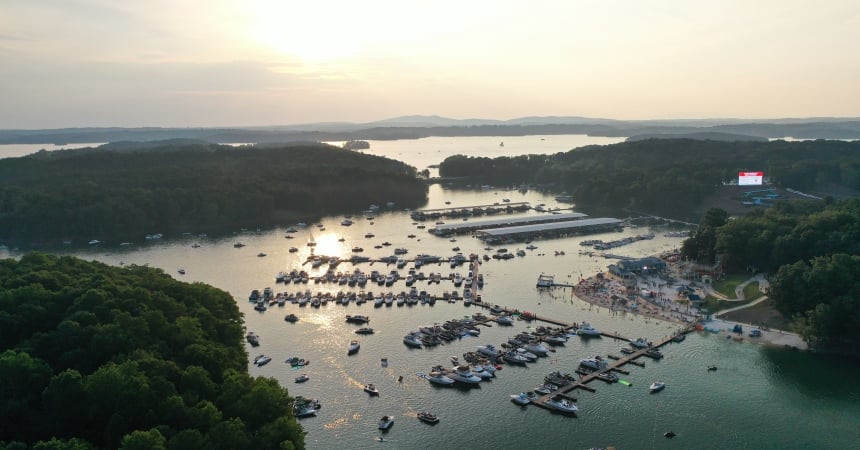 Serious boaters – as well as those just dreaming about lake life – will head to Lake Lanier this weekend for the Lake Lanier Boat Show, Oct. 14-16. Held on the docks of Margaritaville at Lake Lanier Islands, the show will offer a first look at more than 200 new 2023 models from more than 15 area boat dealers. There will also be live music, food trucks and other vendors. Tickets are $12 and available online.
While you're there, wander over to some nearby downtowns for dining and shopping. More than $250 million in downtown retail and commercial developments are underway in Gainesville, Flowery Branch and Oakwood. You can catch up on what's going on in the area with Regional Powerhouse, our look at Gainesville and Hall County in the October issue of Georgia Trend.
Gainesville and Hall County are picking up accolades to rival – maybe complement is a better word – Georgia's impressive streak of ranking as the best state to do business for the past eight years. The North Metro community was named the Top Small Metro Area in Georgia and No. 9 in the nation for Best-Performing Small Metros by the Milken Institute Report and one of the top Small Metros in the Nation for job creation and investment by Site Selection magazine.
Healthcare and manufacturing are mainstays of the economy, as is tourism. Lake Lanier brings about 10 million visitors into the area each year and has a $5 billion annual economic impact, according to the Greater Hall Chamber of Commerce.
Photo provided by Lanier Islands. Shown is Margaritaville Landshark Landing Marina at sunset.
Do you follow us? Find us on Linkedin, Facebook, Twitter and Instagram.