Georgia Trend Daily – Sept. 22, 2022
Sept. 22, 2022 Georgia.gov
Staff reports that Governor Brian P. Kemp yesterday announced the second round of grant awards for housing initiatives across Georgia focused on fighting homelessness and housing insecurity exacerbated by the negative economic impacts of the COVID-19 pandemic. A total of $30,833,309 will be awarded from the American Rescue Plan and the State Fiscal Recovery Fund for the 8 projects included in this round of announcements.


Sept. 22, 2022 Georgia Trend – Exclusive!
Kenna Simmons reports that Georgians certainly know how busy – and essential — Hartsfield-Jackson Atlanta International Airport (ATL) is, and two recent studies show it. Among the largest North American airports, ATL ranked No. 7 in customer satisfaction in JD Power's 2022 survey, up from No. 10 in 2021.

Sept. 22, 2022 Atlanta Journal-Constitution
Meris Lutz reports that Metro Atlanta's improved smog levels allowed the area to meet federal standards for ozone pollution by a critical 2021 deadline — but just barely, according to recent data from state and federal environmental regulators. The Atlanta area squeaked into compliance thanks in part to a dramatic drop in ozone pollution, otherwise known as smog, in 2020, when pandemic lockdowns decreased vehicle traffic.

Sept. 22, 2022 GlobalAtlanta.com
Trevor Williams reports that $3 billion global company formed out of the merger of two specialty paper producers is setting down roots (again) in Alpharetta. Mativ Inc. was created in July from the combination of Neenah Paper, a Wisconsin-founded company with a 140-year history, and Schweitzer-Maduit International, a cigarette paper manufacturer spun off from Kimberly-Clark in the mid-1990s that has now diversified into other sectors.

Sept. 22, 2022 Augusta Chronicle
Joe Hotchkiss reports that a 200-unit apartment complex in Columbia County has been bought for more than $38 million on behalf of a Delaware-based trust that's marketing the property to joint investors. The property, Lakeside on Riverwatch apartments, is at 4300 River Watch Parkway in Martinez.

Sept. 22, 2022 Cherokee Tribune
Isaiah Singleton reports that Cherokee County nonprofits are slated to get about $2.8 million in federal funding through the county government. The county issued a request for proposals to help facilitate the use of $6 million in ARPA funds that the county has earmarked for homelessness or assistance to impacted nonprofit agencies, according to county documents.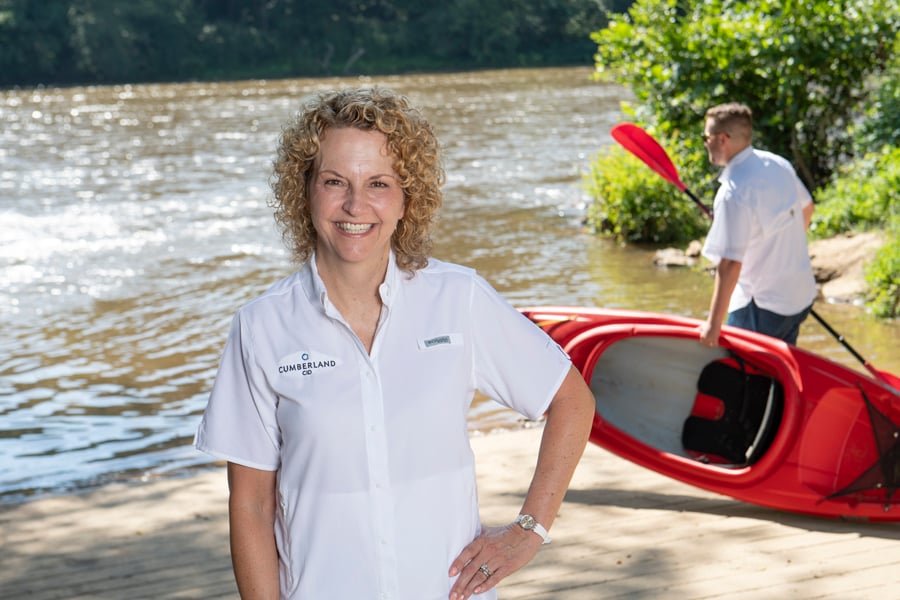 Sept. 22, 2022 Georgia Trend – Exclusive!
Brian A. Lee reports that the Atlanta metro has long leveraged its advantages to prosperous effect: an attractive climate, a business- friendly and growth-oriented approach and a large, young and highly educated workforce. It's a winning combo, like sweet tea and barbeque. Yet growth often comes with challenges, and for "The City in a Forest" sometimes it gets hard to see the trees, well, for said forest.

Sept. 22, 2022 Saporta Report
Maria Saporta reports that Mailchimp, and its new owner, Intuit, held an afterparty in Atlanta Tuesday evening to reassure the local community that the technology company is not going anywhere. Intuit, based in Mountain View, Calif., completed its $12 billion acquisition of Mailchimp on Nov. 1. 2021.

Sept. 22, 2022 Rome News-Tribune
Adam Carey reports that a shortage of direct support providers is one of the largest challenges in helping Georgia care for adults with intellectual and developmental disabilities. Despite a $190 million federal cash infusion, there is still a significant lack of reliable care providers.

Sept. 22, 2022 GPB
Riley Bunch reports that this year's midterm election has a sharpened focus on Georgia women — who make up more than half of the state's electorate — as issues like abortion rights fuel efforts to mobilize voters across the political spectrum. Although nearly a third of the candidates running for statewide office in November are women, none of them are Republicans.

Sept. 22, 2022 The Center Square
T.A. DeFeo reports that a bipartisan Georgia House committee will study state programs providing literacy instruction to Georgians and determine whether low literacy impacts the state's competitiveness. The House Study Committee on Literacy Instruction, established by House Resolution 650, will explore potential changes to the state's educational standards. It will also determine "the definition of evidence-based literacy instruction."

Sept. 22, 2022 Atlanta Journal-Constitution
Patricia Murphy, Greg Bluestein and Tia Mitchell report that Secretary of State Brad Raffensperger's path from pariah to one of the state's most popular politicians might be the most unlikely storyline of the 2022 election. But the recent Atlanta Journal-Constitution poll once again indicated the Republican's rise.