Georgia Trend Daily – Sept. 16, 2022
Sept. 16, 2022 Georgia.org
Staff reports that Governor Brian P. Kemp announced on Sept. 15 that Profile Products, a global agriscience technology manufacturer, will invest nearly $35 million to launch a campus in Jasper County, creating 80 new jobs. "Since day one, my administration has focused on bringing good jobs to every corner of the state, and companies like Profile are important partners in fulfilling that objective," said Governor Brian Kemp.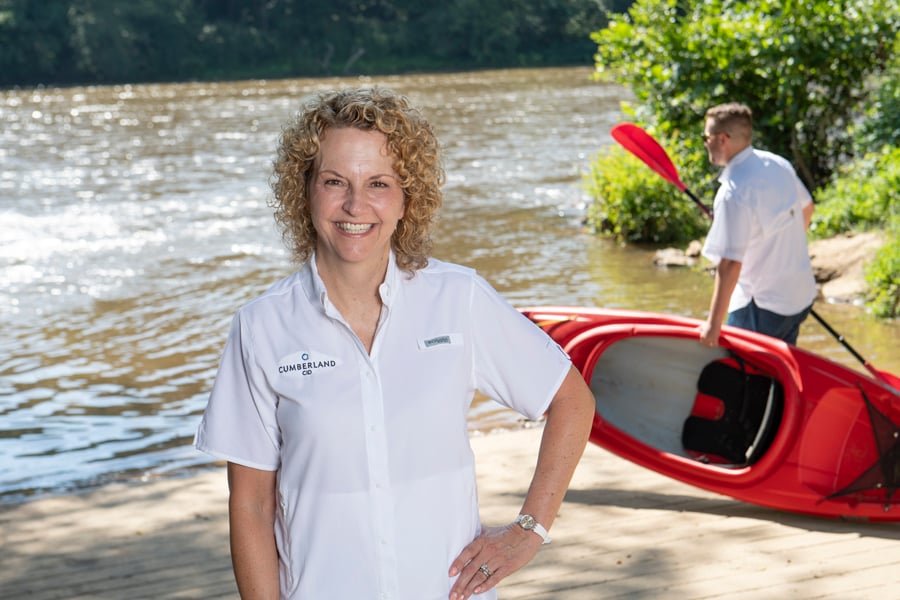 Sept. 16, 2022 Georgia Trend – Exclusive!
Kenna Simmons reports, to help facilitate its work in Cobb County, the Cumberland Community Improvement District (CID) has launched a nonprofit organization, One Cumberland. Its mission is to protect and conserve the national resources found in the district and establish it as a vibrant, diverse community through the enrichment of cultural amenities, quality of life, improved access and environmental stewardship.


Sept. 16, 2022 Atlanta Journal-Constitution
Michael E. Kanell reports that Georgia job growth was strong again last month, racking up one of the best Augusts on record — but with higher interest rates rattling the housing and stock markets, the pace of expansion has slowed. The state added 15,800 positions during the month, the best non-pandemic August since 2005.

Sept. 16, 2022 Rome News-Tribune
John Druckemiller reports there's a mixed employment report for August across Northwest Georgia and the state. The news is mostly good but there are a few bumps in surrounding counties.

Sept. 16, 2022 Capitol Beat News
Rebecca Grapevine reports that the state will funnel $130 million in federal COVID relief funds to Grady Memorial Hospital to help offset the impact of the looming closure of WellStar's Atlanta Medical Center (AMC), Gov. Brian Kemp announced Thursday. The Republican governor and two Atlanta-area Democratic leaders addressed how Georgia's capital city will cope with the closure of the WellStar facility in November.

Sept. 16, 2022 Albany Herald
Alan Mauldin reports, two and a half years into the coronavirus pandemic, which caused cancellations of events from the Snickers Marathon to sporting events as well as plays and concerts, tourism has "bounced back" in the region. A spending and economic report for Dougherty County showed that overall tourist spending increased by 16.6 % last year over 2020, totaling $263.9 million.

Sept. 16, 2022 Athens Banner-Herald
Andrew Shearer reports that plaques honoring the five 2022 Athens Music Walk of Fame inductees were placed downtown on Sept. 13, cementing their rightful places in the rich artistic legacy of the Athens music scene. This year's class included Tituss Burgess, Ishues, Love Tractor, The Glands and Bloodkin.

Sept. 16, 2022 Marietta Daily Journal
Chart Riggall reports that come next month, the Cobb Board of Commissioners plans to take the unprecedented step of asserting its own commission district boundaries in a bid to keep Commissioner Jerica Richardson in office. The board, Richardson confirmed in an interview with the MDJ, is expected to vote on supplanting a Republican-sponsored commission district map with a Democratic-sponsored map.

Sept. 16, 2022 Valdosta Daily Times
Asia Ashley reports that Floyd County elections representatives have provided further details that appear to support U.S. Rep. Marjorie Taylor Greene's claims that her husband never requested an absentee ballot in the November 2020 election, despite election records showing otherwise. During a court hearing earlier this year, Greene continued her claims that voter fraud took place during in 2020 when former President Donald Trump lost the general election.

Sept. 16, 2022 GPB
Riley Bunch reports, at a conservative Christian conference on Thursday, Gov. Brian Kemp touted the state's economy during the pandemic, a crackdown on human trafficking and last year's election overhaul. But he gave little attention to Georgia's 2019 abortion law that took effect in July after the Supreme Court overturned Roe v Wade.

Sept. 16, 2022 Georgia Recorder
Stanley Dunlap reports that voting advocacy groups in Georgia are working to mobilize a disengaged and diverse group of voters for the upcoming midterm elections that will determine not just leadership of the state government but could also once again decide control in Congress.

Sept. 16, 2022 Atlanta Journal-Constitution
Patricia Murphy, Greg Bluestein and Tia Mitchell report that Democrats are venturing deep into Republican-friendly territory they might have once avoided. And in Forsyth County, local Republicans aren't reacting kindly to that prospect. After the Forsyth County Democratic Committee announced plans to welcome Stacey Abrams to a Sunday night barbecue dinner, the local GOP announced plans for protests with loaded language.