Political Notes: Ups, Downs and In-betweens
A new University System of Georgia regent, new state GOP executive director, appointments to the Healthcare Workforce Commission, Georgia's "heartbeat" law takes effect and more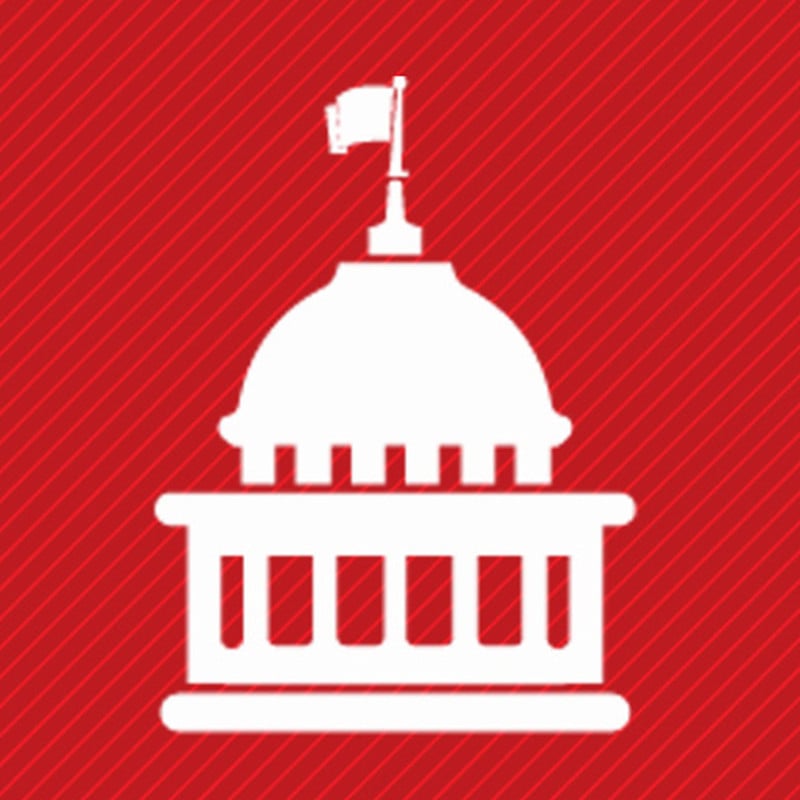 New Regent: Gov. Brian Kemp appointed Patrick Jones to the University System of Georgia (USG) Board of Regents to fill the seat vacated by the resignation of Savannah's Don Waters, who had served since 2013, when he was appointed by former Gov. Nathan Deal. Waters, CEO of Waters Capital Partners, and his family endowed the Waters College of Health Professions at Armstrong State College, now part of Georgia Southern University.
Jones, who lives in Blackshear, is chair of the board of PrimeSouth Bank, president of The Jones Company and president of Walker Jones Automotive Group.
---
Abortion Ban in Effect: Georgia's "heartbeat" law, which bans most abortions after about six weeks of pregnancy, took effect July 20 when the 11th U.S. Circuit Court of Appeals threw out a federal judge's ruling that the state's 2019 law violated the right to abortion. This came after the U.S. Supreme Court overturned the 1973 Roe v. Wade decision.
Georgia's law prohibits abortions after cardiac activity can be detected in an embryo, typically at about six weeks. There are exceptions for "medically futile" pregnancies where the fetus cannot survive and instances where the life of the mother is at risk, as well as for victims of rape or incest provided that a police report has been filed. The law also establishes "personhood" for embryos and fetuses once a heartbeat is detected, giving them the same rights people have after birth.
---
In Memoriam: Former Republican State Sen. Mike Crotts, who represented portions of Newton County for 12 years, died in July at 75. Crotts was the chief sponsor of legislation authorizing a statewide referendum to ban same-sex marriage, which passed in 2004 with 76% of the vote. The ban stood until 2015 when the U.S. Supreme Court declared it unconstitutional, thus legalizing gay marriage in Georgia.
---
New GOP Executive Director: Ryan Caudelle is the new executive director of Georgia's Republican Party, replacing Brandon Moye. Caudelle served as state director for Trump Victory in 2016 and worked in the Trump administration.
---
State Labor Department Settlement: A preliminary settlement in the class-action lawsuit filed by the Southern Poverty Law Center against the Georgia Department of Labor over its handling of unemployment claims during the early months of the pandemic calls for the department to improve its communications systems, make upgrades to its communications portals and eliminate backlogs. Final approval was expected by Sept. 1.
---
No High Court Review: The Georgia Supreme Court has declined to review a 2019 Public Service Commission decision that allows Georgia Power to collect $525 million in coal ash pond- closure costs from its customers. After a Fulton County court and the state Court of Appeals ruled in favor of Georgia Power, the Sierra Club appealed to the state's high court, arguing that the PSC decision did not take into account the fact that the utility had created the coal ash problem and should not be allowed to pass along remediation costs to its customers.
The utility is closing its 29 coal ash ponds in Georgia. Coal ash contains mercury, cadmium and arsenic that can pollute groundwater, drinking water and air.
---
Former Mayor Sentenced: Former Stonecrest Mayor Jason Lary, 60, was sentenced to 57 months in prison for after pleading guilty to stealing federal COVID relief funds. He has been ordered to pay almost $120,000 in restitution. His sentence will not start until December to allow him to continue treatment for cancer. Stonecrest, in DeKalb County, became a city in 2016. Lary was the first mayor.
---
Healthcare Workforce Commission: Gov. Kemp made 15 appointments to the new Healthcare Workforce Commission, created by an executive order to address challenges facing the healthcare industry in hiring and retaining workers. Members will submit a report by the end of the year. Appointees include Caylee Noggle, Georgia Department of Community Health commissioner; Mary Chatman, executive vice-president of Wellstar Health System; Rick Roche, chief people officer at Atlanta's Grady Health System; Scott Steiner, president and CEO of Albany's Phoebe Putney Health System; Tania Sudia, dean of the College of Nursing at Augusta University; Jean Sumner, dean of the School of Medicine at Mercer University; and other healthcare professionals from around the state.