Georgia Trend Daily – Aug. 5, 2022
Aug. 5, 2022 Georgia.org
Staff reports that Governor Brian P. Kemp announced that AFB International, a global manufacturer of pet food ingredients, will invest more than $79 million in a new facility in Columbus, Georgia, creating more than 100 new jobs in the next five years. "Since taking office, I have been laser-focused on bringing opportunities to every corner of our state, and I am excited that a great company like AFB is answering that call and investing in the Columbus community," said Governor Kemp.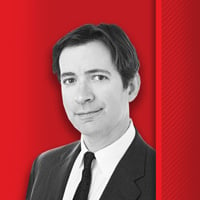 Aug. 5, 2022 Georgia Trend – Exclusive!
Ben Young writes, how exciting to learn that Atlanta will be a host city for the 2026 men's FIFA World Cup! It reestablishes the state capital as a world-class venue, much like the 1996 Olympics and three Super Bowls did. It also enhances Georgia's tourism and sports attractions, as well as the power of hospitality in our enduring appeal to visitors.

Aug. 5, 2022 Saporta Report
Hannah E. Jones reports that in 2013, Sanjay Patel, director of strategic projects for Soccer in the Streets, was on his daily MARTA ride downtown when something caught his eye — large swaths of land allocated for parking. Drawing inspiration from the dense development and multi-use transit stations in England, his native country, Patel envisioned replacing the parking lots with soccer pitches.

Aug. 5, 2022 The Atlanta Voice
Staff reports that one of Atlanta's most popular music festivals has been canceled and House Bill 60 otherwise known as the Safe Carry Protection Act may be to blame. A private venue on the southside with more than enough space for the festival, necessary parking and room for the stages it takes to host a massive musical event wants to make a pitch for a major Atlanta festival.

Aug. 5, 2022 The Brunswick News
Lauren McDonald reports that the community's invited to come together Saturday on Jekyll Island to continue celebrating the state park's 75th anniversary. Jekyll Island will host from 4 to 8 p.m. Saturday its 75th Anniversary Street Party in the Beach Village.

Aug. 5, 2022 The Union-Recorder
Leah S. Bethea reports, less than 3% of all historic sites in the United States are designated as National Historic Landmarks. Andalusia, the historic home of Flannery O'Connor, recently became the second place in Milledgeville to boast the prestigious title. Georgia's Old Governor's Mansion received the designation back in the '70s, and Georgia College received a bronze plaque and certificate from the National Park Service (NPS) on July 25, making Andalusia's designation official.

Aug. 5, 2022 Law.com/Daily Report
Katheryn Hayes Tucker reports that Gov. Brian Kemp has chosen a trial judge and former lawmaker to lead the Georgia Business Court. Kemp announced Wednesday his appointment of Coweta Circuit Superior Court Judge William "Bill" Hamrick III.

Aug. 5, 2022 GlobalAtlanta.com
Trevor Williams reports that the Carter Center in Atlanta has won a prestigious prize in Japan for its long-time commitment and substantial progress toward the eradication of Guinea worm disease in Africa. The Japanese government announced Wednesday in Tokyo that it had selected the nonprofit founded by former President Jimmy Carter for the fourth Hideyo Noguchi Africa Prize in the medical services category.


Aug. 5, 2022 The Center Square
T.A. DeFeo reports that Georgia Department of Transportation awarded another $199 million in June for road projects statewide, but state officials warned that road project costs are increasing. The state allocated the money to 37 projects across The Peach State. The board considered 53 projects in June and rejected 12; four others were withdrawn.

Aug. 5, 2022 Augusta Chronicle
Abraham Kenmore and Marisa Mecke report that the Nuclear Regulatory Commission announced on Wednesday that it will authorize fuel loading on the Plant Vogtle Unit 3. The announcement that the long-delayed reactor can move forward with fuel loading comes shortly after the July 29 announcement by Georgia Power, the major shareholder in the project, that all the inspections, tests and analysis, or ITAACs, had concluded.

Aug. 5, 2022 Capitol Beat News
Rebecca Grapevine reports that a state Senate study committee began work Thursday trying to find ways to help homeless Georgians living on the streets. Sen. Carden Summers, R-Cordele, the committee's chairman, made waves earlier this year when he sponsored a bill that would have criminalized street camping.

Aug. 5, 2022 New York Times
Ava Sasani reports that Georgia's abortion ban counts a fetus as a person. And now, so does its tax code. The state's Department of Revenue announced this week that "any unborn child with a detectable human heartbeat" can be claimed as dependent, providing a $3,000 tax exemption for each pregnancy within a household, months before the child is born.

Aug. 5, 2022 Atlanta Journal-Constitution
Rodney Ho reports that California Gov. Gavin Newsom, in a letter in Variety Magazine directed at Hollywood studio executives, said states like Georgia have legislatures waging "a cruel assault on essential rights" in contrast to California, "a freedom state." California, where most creative Hollywood executives still reside, has seen a huge amount of TV and film business in the past two decades move elsewhere courtesy of generous tax credits in places like Canada, the U.K., New Mexico and Georgia.