Political Notes: Ups, Downs and In-betweens
New HBCU study committee on technology and innovation, winners and losers from the summer primary, new elections board chair and more.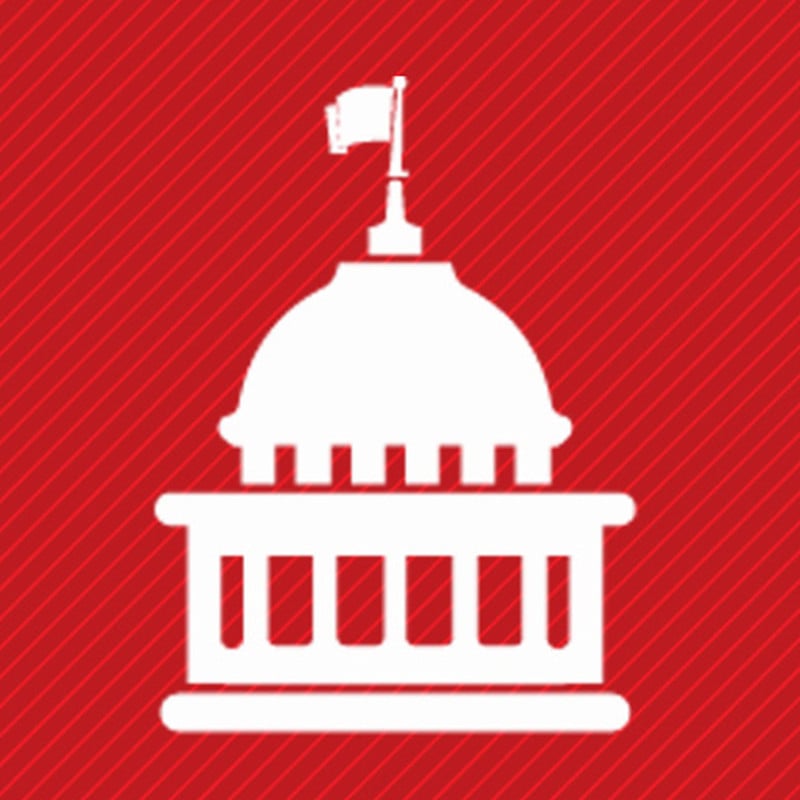 HBCU Study Committee: Lt. Gov. Geoff Duncan named State Sen. Sonya Halpern (D-Atlanta) to chair a new Interim Legislative Study Committee on Excellence, Innovation and Technology at Historically Black Colleges and Universities. The group will look at ways the state can support growth at HBCUs and promote access to high-demand industries for their graduates.
The committee will work to ensure that Georgia has the necessary infrastructure to promote and retain the talents of the schools and their graduates, according to Duncan.
Other study committee members are State Sens. Jason Anavitarte (R-Dallas), Tonya Anderson (D-Lithonia), Butch Miller (R-Gainesville), Freddie Powell Sims (D-Dawson) and Valencia Seay (D-Riverdale).
---
Winners and Losers: Stacey Abrams was the winner and Donald Trump the loser in Georgia's primary runoff election, even though neither appeared on the ballot. All three candidates endorsed by Democratic gubernatorial nominee Abrams won their races handily. Come November 8, attorney Charlie Bailey will face Republican Burt Jones in the race for lieutenant governor; State Rep. Bee Nguyen will face incumbent Brad Raffensperger for secretary of state; and State Rep. William Boddie will face State Sen. Bruce Thompson for labor commissioner.
Two Trump-endorsed Congressional candidates lost their runoff races. In the Tenth District, Democrat-turned-Republican Vernon Jones, former DeKalb County CEO, was defeated by Mike Collins, a trucking company owner and the son of the late Congressman Mac Collins. Collins will face Democrat Tabitha Johnson-Green for the seat that belonged to Rep. Jody Hice, who resigned to make an unsuccessful run against Raffensperger in the May Republican primary for Georgia's secretary of state.
In the Republican runoff for the redrawn Sixth District, represented by Democrat Lucy McBath – now running in the Seventh District – Jake Evans lost to Rich McCormick, who will oppose Democrat Bob Christian in November.
---
Renaming VA Office: A bipartisan bill to rename the Department of Veterans Affairs Atlanta Regional Office for the late Republican Sen. Johnny Isakson has been introduced by Georgia's Democratic Sen. Jon Ossoff and Missouri's Republican Sen. Roy Blunt, in recognition of Isakson's work on behalf of veterans and servicemembers. Isakson, a veteran who served in the Georgia Air National Guard, was in the Senate for 14 years and chaired the Senate Committee on Veterans Affairs from 2015 until 2019.
Cosponsors of the bill include Georgia's other Democratic senator, Raphael Warnock, as well as Majority Leader Chuck Schumer (D-NY); Minority Leader Mitch McConnell (R-KY); VA Committee Chair Jon Tester (D-MT); VA Committee Ranking Member Jerry Moran (R-KS); and Sen. Rob Portman (R-OH).
---
New Elections Board Chair: William S. Duffey Jr., a retired U.S. District Judge for the Northern District of Georgia, has been appointed chair of the State Elections Board by Gov. Brian Kemp. Duffey was previously U.S. Attorney for the Northern District and a partner at King & Spalding.
The chair of the state elections board was formerly held by Secretary of State Brad Raffensperger, but a Republican-led elections overhaul removed that responsibility.
---
Dickens Heading Task Force: Atlanta Mayor Andre Dickens is leading the U.S. Conference of Mayors' newly formed Public-Private Partnerships Task Force. A conference press release says such partnerships "hold the potential to significantly save money for cities while improving services" and helping local economies.
"In Atlanta," Dickens says in the release, "we have shown how public-private partnerships like the Atlanta BeltLine and At-Promise Centers can be a powerful tool to build key infrastructure investments."
---
In Memoriam: Former First Lady Betty Foy Sanders, wife of the late Gov. Carl Sanders, died in May. She was instrumental in forming the Georgia Council for the Arts and played a role in the design and furnishing of the current governor's mansion.
In a statement, Gov. Kemp said, "With her sharp wit, class and famous sense of humor, she was the epitome of a Southern woman. She was devoted to beautifying our state, preserving Georgia's proud history and helping students of the arts further their education and talents." Gov. Sanders died in 2014.
Additionally, former Columbus Mayor Bob Hydrick, who served from 1973 through 1974, died in May. A Republican, he was elected at a time when Democrats controlled state and local offices. The Columbus Ledger-Enquirer credited Hydrick with helping create a modern form of government for Columbus. Prior to his election, he worked on the charter that made Columbus-Muscogee County the state's first consolidated government.