Georgia Trend Daily – July 27, 2022
July 27, 2022 University of Georgia
Maria M. Lameiras reports, while there is a lot of concern about impending recession in the U.S., the traditional economic indicators of recession aren't fully apparent, especially in the agricultural sector, according to Georgia's State Fiscal Economist Jeffrey Dorfman, a professor of agricultural and applied economics in the University of Georgia College of Agricultural and Environmental Sciences.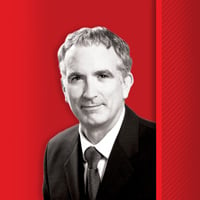 July 27, 2022 Georgia Trend – Exclusive!
Jeffrey Humphreys writes, from its 2020 peak-to-trough the Valdosta metropolitan statistical area (MSA), which includes Brooks, Echols, Lanier and Lowndes counties, lost about 10% of its jobs to the COVID-19 recession. The heaviest losses were in government and high-contact service industries such as leisure and hospitality.

July 27, 2022 Atlanta Journal-Constitution
Kelly Yamanouchi reports that Sandy Springs-based UPS has seen lower shipping volumes than last year, but higher shipping rates have driven strong revenue and profits for the company, despite the uncertain economic environment. UPS chief financial officer Brian Newman said Tuesday there are "many cross-currents that contributed to a dynamic macro environment" in the last three months.

July 27, 2022 Georgia Ports Authority
Staff reports, fiscal year 2022 was another record-breaker for the Georgia Ports Authority, with container volumes growing 8 percent for a total of 5.76 million twenty-foot equivalent container units. The Port of Savannah ended the year with a record June, handling 494,107 TEUs in total cargo, up 10.6 percent or 47,300 TEUs compared to the same month last year.

July 27, 2022 Fresh Take Georgia
Alex Guevara reports, visitors to Qualusi Vineyards in Acworth may be surprised when their GPS leads them down a cul-de-sac of a residential subdivision in suburban Paulding County. But once they turn into the vineyard's gravel road, they will see rows of grapevines along the side of the gravel drive that leads up to the tasting room and outdoor seating.

July 27, 2022 The Center Square
T.A. DeFeo reports that Georgia has joined a multistate settlement agreement that recovered $34.2 million for more than 46,000 service members and veterans nationwide, officials said. Last week, the Federal Trade Commission and 18 states, including Georgia, sued Hauppauge, New York-based Harris Jewelry, saying the company violated state and federal laws, such as the Truth in Lending Act and the Military Lending Act.

July 27, 2022 Augusta Chronicle, Athens Banner-Herald
Abraham Kenmore reports, organizations providing reproductive health services in Georgia on Tuesday filed a lawsuit in Fulton County Superior Court challenging Georgia's 2019 abortion law under the state constitution. Last week, a federal appeals court ruled that the law, which bans abortion after six weeks of pregnancy, was legal under federal law and ordered it to take immediate effect.

July 27, 2022 Capitol Beat News
Rebecca Grapevine reports, adopting a comprehensive family leave insurance system would benefit both Georgia's business climate and health outcomes, according to a report released Tuesday. Setting up a system that would allow Georgians to take time off for having a child or other caregiving duties would have numerous benefits, said members of the Georgia Coalition for Paid Leave, an alliance of more than 20 organizations.

July 27, 2022 Atlanta Journal-Constitution
Patricia Murphy, Greg Bluestein and Tia Mitchell report that in the last few weeks, Stacey Abrams has put out a dizzying array of proposals for her bid for governor. She's highlighted a detailed criminal justice plan, called for a $1 billion tax refund, promised to hike the salaries of teachers and local law enforcement officials, and pressed for a gas tax break through the year's end.