Economy: Valdosta's Positive Prospects
Valdosta will likely pass its pre-pandemic job peak this year.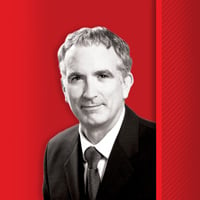 From its 2020 peak-to-trough the Valdosta metropolitan statistical area (MSA), which includes Brooks, Echols, Lanier and Lowndes counties, lost about 10% of its jobs to the COVID-19 recession. The heaviest losses were in government and high-contact service industries such as leisure and hospitality. Valdosta's labor market was not hit as hard as the state's or the nation's, which lost 13% and 14% of jobs, respectively. As of April, Valdosta had recovered over 99% of lost jobs, the same percentage recovered by the nation. In April, Georgia was about 2% ahead of where it was pre-pandemic. Valdosta is likely to surpass its pre-pandemic peak job count this year, assuming there is no recession.
Structurally, the Valdosta MSA is heavily dependent on government jobs. The leisure and hospitality industry accounts for a bigger-than-average share of nonfarm jobs. Retail trade and transportation also make large contributions to the local economy.
In contrast, professional and business services, financial activities and wholesale trade account for low shares of nonfarm employment. Valdosta is not overly dependent on manufacturing, with manufacturing jobs slightly below the U.S. and Georgia averages. Industrial diversity is low, making the overall business environment riskier. High-tech jobs account for 2.7% of the area's total, compared to 5.3% for the nation, and international trade plays a minor role, with exports accounting for 3.3% of the area's GDP.
Lowndes County accounts for 90% of the area's jobs and 80% of its population. Top employers are Moody Air Force Base, Valdosta State University (VSU), South Georgia Medical Center, Lowe's, Fresh Beginnings, Wild Adventures, Wal-Mart, Wiregrass Georgia Technical College, Convergys and Packaging Corp of America.
Leading high-wage industries include the federal government and physicians' offices. Mid-wage industries include plastics manufacturing, freight trucking, building equipment contractors and local government. Low-wage industries include warehousing and storage, the military, state government and restaurants.
In 2022, continued growth in consumer spending will ensure Valdosta benefits from its role as a retail hub for Southwest Georgia. Brick-and-mortar retail jobs account for a higher share of economic activity in the MSA than in either the state or the nation. Like traditional retailers everywhere, Valdosta's will face more competition from electronic commerce, which will limit retail job growth.
Because Valdosta is a small MSA, actions by one major company can impact the area's economic performance. In 2021, boat manufacturer Correct Craft announced it would build a manufacturing facility in Valdosta, creating 90 jobs. In 2021, Bimbo QSR announced it would open a food-processing facility in Valdosta, adding 74 jobs.
The 2022 outlook for hospitality and tourism calls for continuing economic recovery. Valdosta will leverage its location on I-75 as a convenient place for visitors bound for Orlando or Tampa to stay overnight. Valdosta's location between Atlanta, Jacksonville and Tallahassee also works to the hospitality industry's advantage.
The presence of Moody Air Force Base, Valdosta's largest employer, reflects the high proportion of nonfarm jobs. In addition to dependence on federal military spending, Valdosta is extremely dependent on state and local government spending.
Valdosta is a college town and VSU is a major driver of the local economy. In FY 2019, VSU's economic impact was $369 million and 4,031 jobs. The university's excellent reputation will continue to attract students from outside the region, adding to student spending and the supply of college graduates.
Long term, healthcare will be an economic driver and an expanding share of the local market. Valdosta's healthcare industry can prosper by pulling more patients from surrounding areas.
In the MSA, existing single-family home prices have fully recovered from the Great Recession of 2008. Despite the 19% increase in existing-home prices since the pandemic began, the area's homes remain undervalued. Substantially higher mortgage rates probably will cause home sales and new home construction to decline in 2022-23. But the run-up in Valdosta's existing-home prices should continue, albeit much more slowly. In contrast, existing home prices in Georgia and the nation are likely to decline moderately in 2022-23. Home-price stability will benefit the area's consumer-dependent industries, entrepreneurial activity and spending for home renovations and repairs.
On the whole, Valdosta's near-term prospects are positive, assuming a recession doesn't dampen them.