Georgia Trend Daily – July 19, 2022
July 19, 2022 Georgia.gov
Staff reports that in a recent ranking conducted by economic development and corporate real estate magazine, Site Selection, seven rural counties (Appling, Bacon, Dodge, Elbert, Franklin, Hart, and Union) in Georgia earned a spot in the top 50 performing non-metro communities across the nation with two Georgia counties placing in the top five.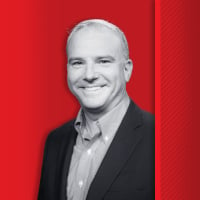 July 19, 2022 Georgia Trend – Exclusive!
Brian Robinson writes, Stacey Abrams likes to say that Georgia has a Democratic majority that would consistently elect her party to statewide offices if not for "voter suppression." While the suppression narrative is as fictitious as her Selena Montgomery novels, the 2020 elections proved her thesis that Democrats could win statewide races.

July 19, 2022 Atlanta Journal-Constitution
Kelly Yamanouchi reports that Delta Air Lines is adding the Boeing 737 MAX to its fleet with an order for 100 of the jets. Atlanta-based Delta announced the order for the 737 MAX 10, the largest model of the MAX family, at the Farnborough Air Show in Britain on Monday, along with an option for 30 more of the aircraft.

July 19, 2022 Brunswick News
Gordon Jackson reports that a new provider of high-speed internet service is coming to the Golden Isles. LiveOak Fiber, a regional broadband service provider, is investing $60 million to construct and operate a "next-generation, high-speed fiber optic network" in Glynn County.

July 19, 2022 Marietta Daily Journal
Chart Riggall reports that the federal lawmakers who represent Cobb County have submitted nearly $73 million in funding asks for the county as part of Congress' "community project," or earmark, requests. If approved as part of the annual appropriations bill, the requests would pour millions into local transportation projects — by far the largest category — as well as securing some $31.7 million for projects in and around Dobbins Air Reserve Base in Marietta.

July 19, 2022 The Center Square
T.A. DeFeo reports that the federal government and the state of Georgia are funding a $7.6 million project to return a tributary of the Satilla River to its natural course. The project reverses artificial alterations made to the tributary nearly a century ago.

July 19, 2022 New York Times
Richard Fausset and Danny Hakim report that Representative Jody Hice revealed on Monday that he had been subpoenaed in an ongoing criminal investigation by prosecutors in Georgia into election interference by Donald J. Trump and his allies. It is unclear what kind of information prosecutors are seeking, but Mr. Hice, a Republican, has been one of the most conspicuous proponents of false claims that Mr. Trump was the winner of the 2020 presidential election.

July 19, 2022 Capitol Beat News
Rebecca Grapevine reports that both sides in Georgia's abortion fight have laid out new legal arguments in the wake of last month's U.S. Supreme Court ruling overturning the 1973 Roe v. Wade decision that legalized the procedure. The case started when the General Assembly passed legislation in 2019 banning most abortions in Georgia after a fetal heartbeat could be detected – usually around six weeks of pregnancy.

July 19, 2022 Atlanta Journal-Constitution
Mark Niesse reports that voting organizations argued in federal court Monday that Georgia's ban on handing out snacks and water to fatigued voters should be blocked, telling a judge they have a free-speech right to encourage participation in elections. Meanwhile, defenders of the law passed last year said it protects voters from attempts to influence their decisions in the moments before they cast their ballots, especially after food trucks parked outside polling places during the 2020 presidential election and U.S. Senate runoffs.