The Georgia File: Medicaid Expansion?
Medicaid is one issue where Democrats enjoy majority support.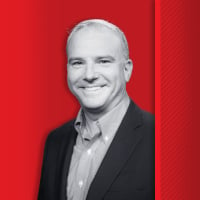 Stacey Abrams likes to say that Georgia has a Democratic majority that would consistently elect her party to statewide offices if not for "voter suppression." While the suppression narrative is as fictitious as her Selena Montgomery novels, the 2020 elections proved her thesis that Democrats could win statewide races.
Republicans' victory margins have consistently declined since their highwater mark in 2006. Democrats slipped ahead in 2020, and if the trajectory stayed the same, the Democrats would sweep out all of the statewide Republican officeholders in November.
But the national political environment could halt that pattern in its tracks. Biden's approval rating has fallen into an abyss, and with inflation and gas prices soaring, Americans will go into the elections thinking the nation is "on the wrong track" – poison for the sitting president's party.
Biden's problems are Abrams' problems. And she knows it. In January, she skipped Biden's speech in her hometown on voting rights, citing a "scheduling conflict." She would have resolved that conflict, I suspect, if Biden had positive approval ratings in Georgia.
When it comes to voters' top concerns – the economy, public schools, crime – Democrats face major challenges. The Democrats' most liberal segments control the megaphone, focusing on social issues far outside the American mainstream. That's why Abrams is focusing on an issue that's a rare bright spot for Georgia Democrats right now.
Abrams kicked off her campaign in Cuthbert, in rural southwest Georgia. She chose the location not because of its electoral clout – the census pegs Randolph's 2022 population at 6,676 and declining – but because its local hospital had closed. She chose the abandoned building to highlight her campaign promise to expand Medicaid.
During the Obama administration, Republican leaders across the country won votes by bashing Obamacare. They waited for Washington Republicans to deliver on the promise of repealing and replacing Obamacare when Trump won the White House in 2016. That didn't happen. Today, no one is talking about repealing our federal healthcare law. It's here to stay.
Georgia Republicans have long argued we can't afford to expand Medicaid, even though the federal government covers 90% of the cost. But expansion hasn't caused fiscal issues for the 38 states that have done it.
Expansion would provide some level of insurance for hundreds of thousands – maybe as many as 500,000 – of Georgia's working poor. For rural hospitals in places like Cuthbert, that means far fewer people showing up at their doors unable to pay for services. Republicans in recent years have promised to bring jobs to rural Georgia. They've worked hard at that. But regions without access to hospitals have no hope of attracting high-paying jobs.
And now the incentives for expansion are better than ever before. Last year's COVID relief bill offers extra money to states that are expanding for the first time, meaning federal tax dollars would cover all of the costs for a while.
Like the economic argument, the political argument for Republicans has gotten better, too. When Gov. Brian Kemp worked with the Republican-ruled General Assembly to create a Georgia-specific "mini-expansion" Medicaid plan, it passed with overwhelming GOP support.
The mini-expansion, which the Biden administration has wrong-headedly blocked because it has work requirements, would have covered less than a tenth as many Georgians as full expansion, and state taxpayers would have picked up a far higher cost per person because it wouldn't get the 90-10 cost share. In other words, we can cover 10 times as many Georgians at about the same cost to taxpayers that we've already agreed to.
Given that we saw no Republican backlash to the mini-expansion, it's reasonable to expect most conservatives to accept full expansion that has the same price tag for state tax- payers. In many states with much bigger Republican majorities, voters have approved expansion in referendums. This includes Missouri, Nebraska, Oklahoma and Utah – hardly hotbeds of socialism. While the political environment plays in Kemp's favor, the tight partisan margins here today mean no side can expect to coast to victory. Medicaid provides one issue where Abrams' position enjoys majority support.
Kemp can steal the issue from her by calling a special session to expand Medicaid. It would pass, the governor would experience a net political benefit and Abrams would lose her best talking point. They can even throw in a work requirement, and let Abrams explain why able-bodied adults shouldn't have to work to get benefits.