Georgia Trend Daily – July 8, 2022
July 8, 2022 Atlanta Journal-Constitution
Michael E. Kanell reports that global management consulting company McKinsey & Company on Thursday announced plans to nearly double its Atlanta workforce, hiring more than 700 people by 2025. The company, which already has about 800 employees in the area, intends to create a hub specializing in technology and innovation, and will put the center in Atlanta largely to maximize the amount of diversity in the expanded workforce, company officials said.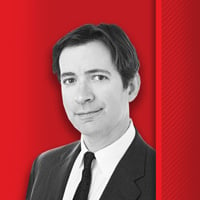 July 8, 2022 Georgia Trend – Exclusive!
Ben Young writes, the recent LINK Trip to Austin was huge, in more than one way. Organized by the Atlanta Regional Commission (ARC), the trip included some 120 Metro Atlanta leaders traveling to learn urban solutions from other cities.

July 8, 2022 Savannah Morning News
Latrice Williams reports, born and raised in Richmond Hill, Amber Lemus has witnessed firsthand the rise of the housing market in Bryan County. After renting for three years, she feels the "American Dream" is out of reach.

July 8, 2022 GlobalAtlanta.com
Trevor Williams reports that an Italian provider of material-handling equipment for industries ranging from warehousing to airports and tire plants is setting up its own U.S. factory in Coweta County. Cassiloli USA Corp. first touched down in Atlanta more than a decade ago, setting up a sales office in 2009.

July 8, 2022 Marietta Daily Journal
Chart Riggall reports that Cobb County commissioners will vote next week on acceptance of a $3.5 million settlement from pharmacy chain Rite Aid as part of a multi-jurisdictional lawsuit against opioid distributors and manufacturers. The settlement, split between Cobb, Ohio's Montgomery County, and North Carolina's Durham County, totals $10.5 million, with the local governments to each receive a third of the sum.

July 8, 2022 Saporta Report
Maria saporta reports, there's no denying a diversity gap exists in the technology industry, but in recent years tech companies have focused efforts to increase diversity within their ranks. CodeHouse was launched in 2021 to tackle the diversity gap within the tech industry by focusing on college freshmen attending five HBCUs who are majoring in tech-related fields.

July 8, 2022 Walton Tribune
Chris Bridges reports, City of Monroe officials got the good news last week. Monroe was awarded one of only nine grants for rural downtown redevelopment projects. The grant was awarded by the Georgia Department of Community Affairs.

July 8, 2022 LaGrange News
Shiann Sivell reports that the city of Hogansville was recently denied a grant request from the Georgia Department of Community Affairs (DCA) – a major blow to the city's hope to fund and begin the renovation of Hogansville's historic Royal Theater. Hogansville applied for $750,000 in the form of an EDA grant in December and was approved for the grant earlier this year.

July 8, 2022 Augusta Chronicle
Marisa Mecke reports that 1,700 fish in Little River recently died from what the Georgia Environmental Protection Division believes was pollution from soil additives that entered the waterway from a Wilkes County dairy farm north of Thurmond Lake. McAvoy Dairy Farm in Washington, Georgia leached soil amendment into Little River multiple days last month, noted an EPD report.

July 8, 2022 GPB
Riley Bunch reports, after yet another mass shooting over the holiday weekend, Georgia gun maker Daniel Defense has been requested to testify in front of a congressional committee later this month. In a letter sent July 6, the bipartisan U.S. House Committee on Oversight and Reform called on Marty Daniel, the CEO of Daniel Defense, to testify during the committee's ongoing investigation into the gun industry.

July 8, 2022 Georgia Recorder
Ross Williams reports that many Georgians hitting the road for the Fourth of July travel season saw a familiar face at the gas station as Democratic gubernatorial candidate Stacey Abrams smiled from screens on over 5,500 gas pumps across the state. Abrams' campaign purchased ads on the pumps in an attempt to defang Gov. Brian Kemp's messaging on high gas prices.

July 8, 2022 Atlanta Journal-Constitution
Jim Denery reports, Georgia will have a say in a final bill aimed at boosting U.S. manufacturing to compete with China — if such legislation is allowed to progress. The measure's many goals include spending $50 billion to boost domestic production of microchips to ease shortages that have idled manufacturers, such as the Kia car plant in West Point, for want of the semiconductors.